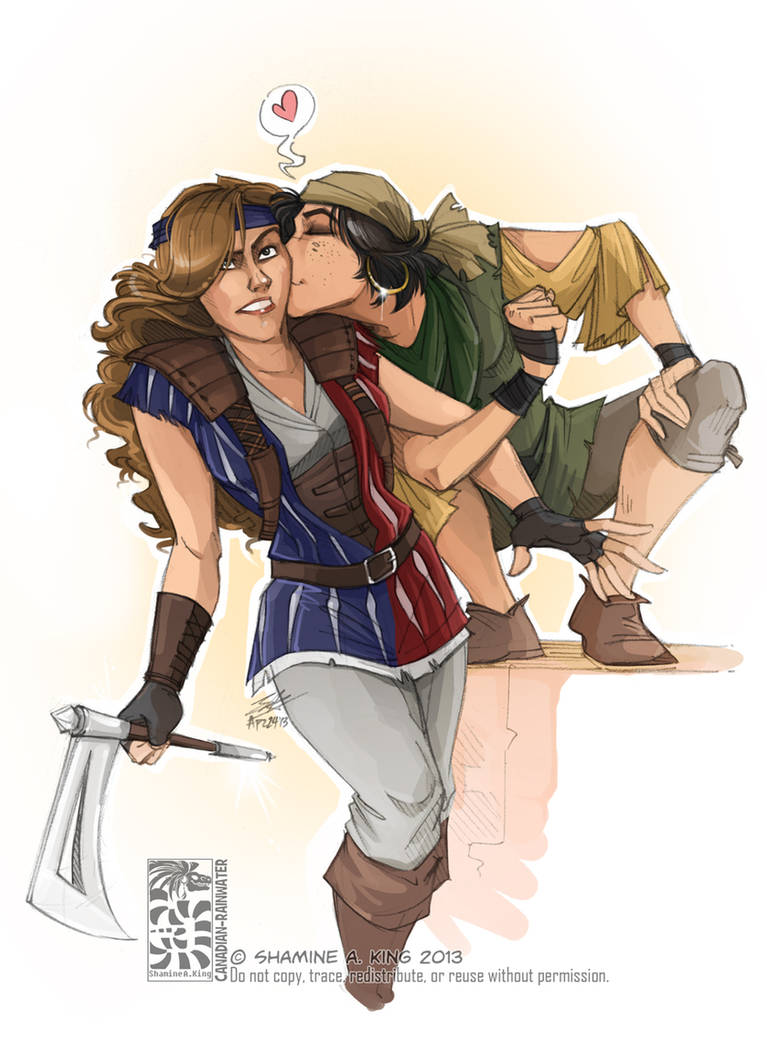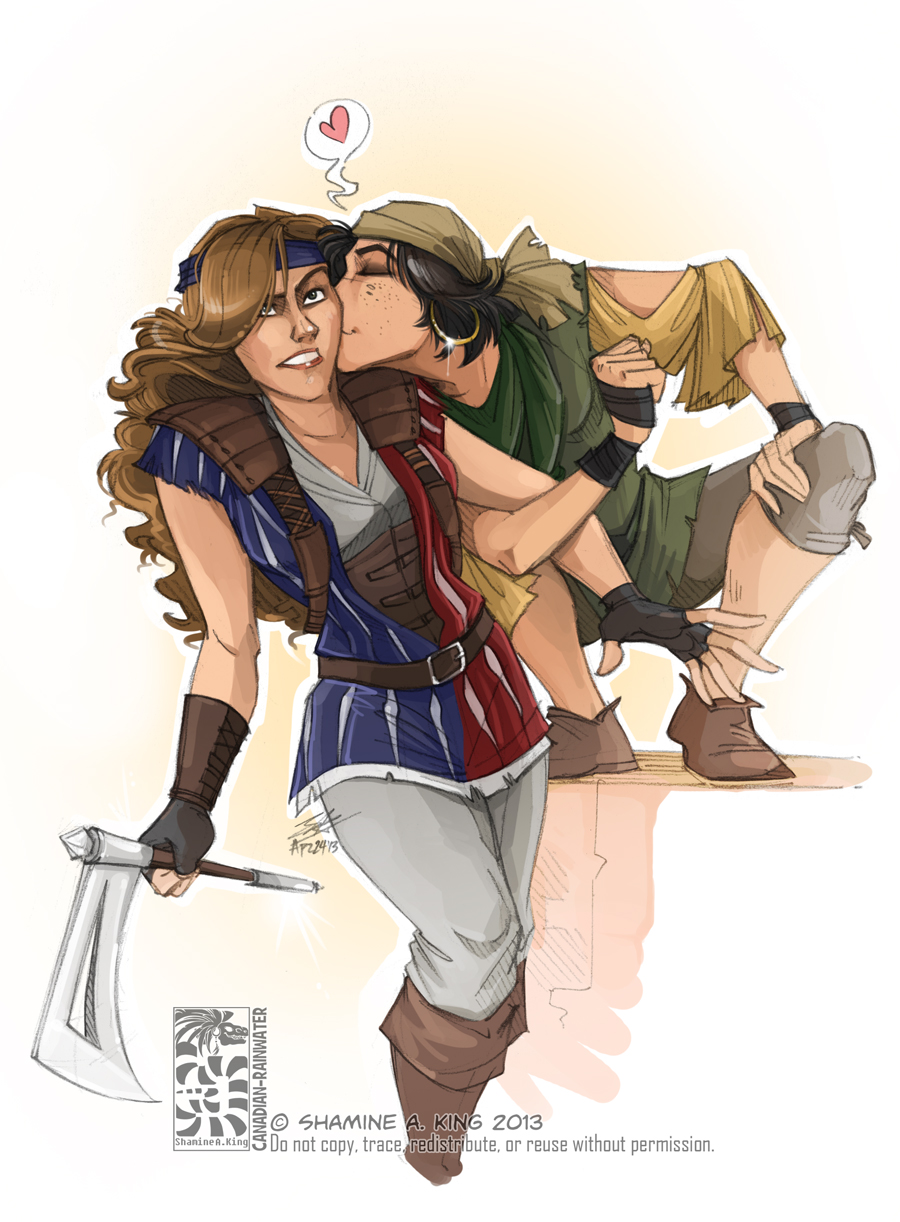 Watch


WARNING: OLD ART!! The art and comments in this Deviation may no longer represent the artist's current views or interests.
Gelly as a mercenary and myself as a thief from
AssCreed: Brotherhood
. Things are stressful for both of us, but I wanted to remind her that someone's always got her back when she needs it.
Gave you your long hair back, because I know you miss it, hon.

--Sak
Assassin's Creed: Brotherhood © Ubisoft
Feat.

All other characters and artwork © Shamine Athena King