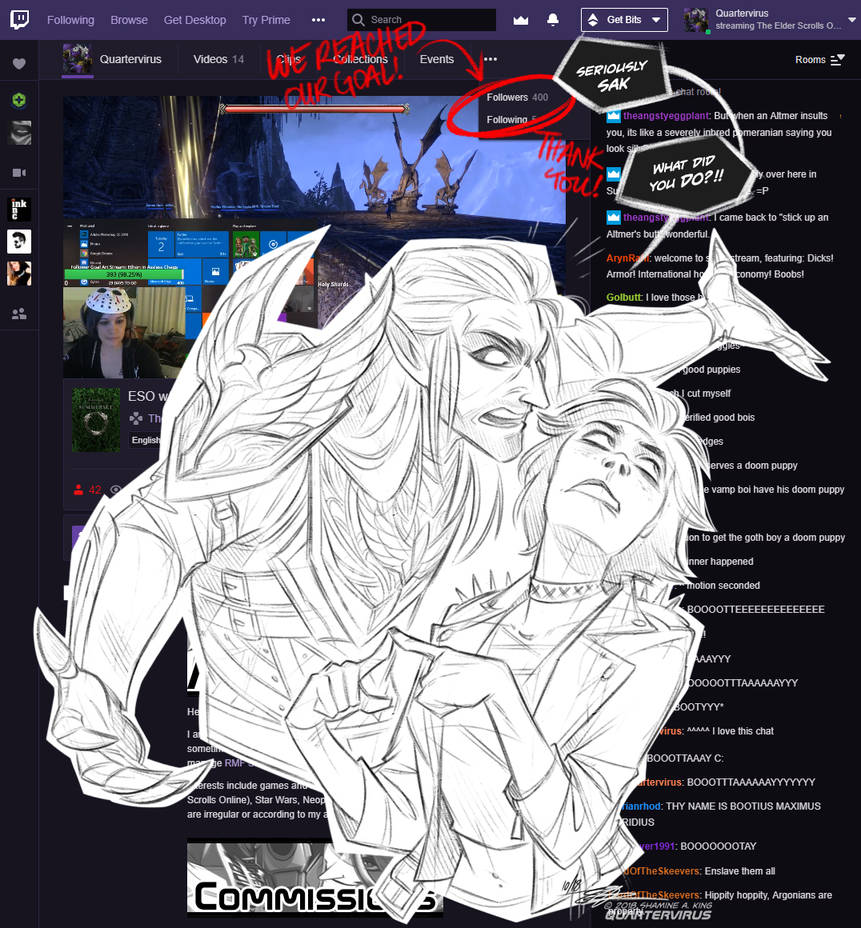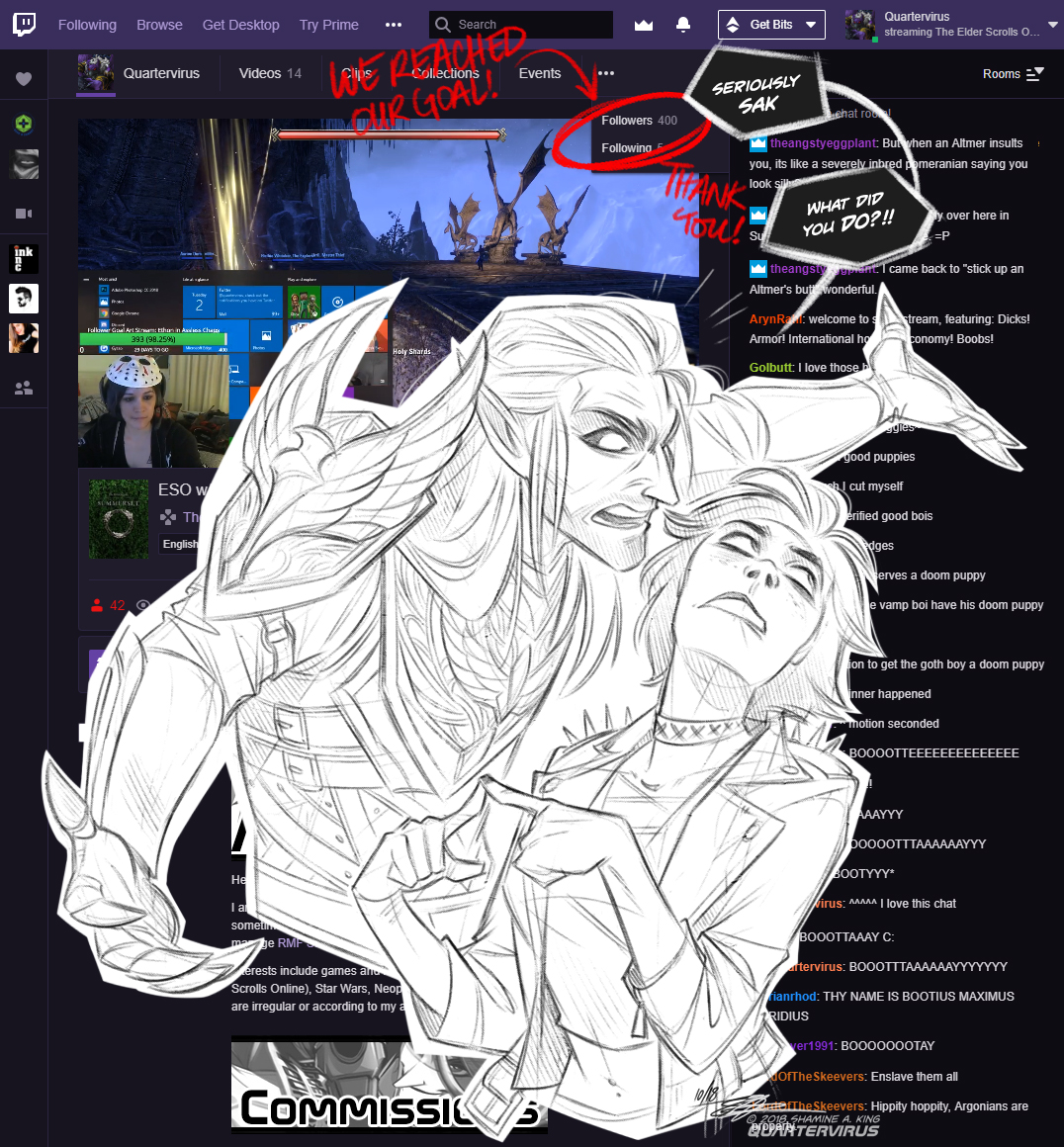 Watch



On the First of Spooktober we hit our 400 Follower Goal on Twitch, which means I pledged to stream myself drawing Ethon in assless chaps.


What started as a running gag about Altmer aesthetics turned into a promise I am very quickly regretting, so this weekend on Saturday October 6th at 6 p.m. SST (Singapore Standard Time) I will be livestreaming art on [TWITCH].

With my face.

Probably trying very hard not to laugh.

Or cry.

But definitely wondering where life went so wrong.

Save that date if it sounds like something you want to see! Hope you'll join me in my suffering!



--Sak
Arvidhril Ethon ©


The Elder Scrolls Online © Zenimax/Bethesda
Characters and Artwork © Shamine Athena King