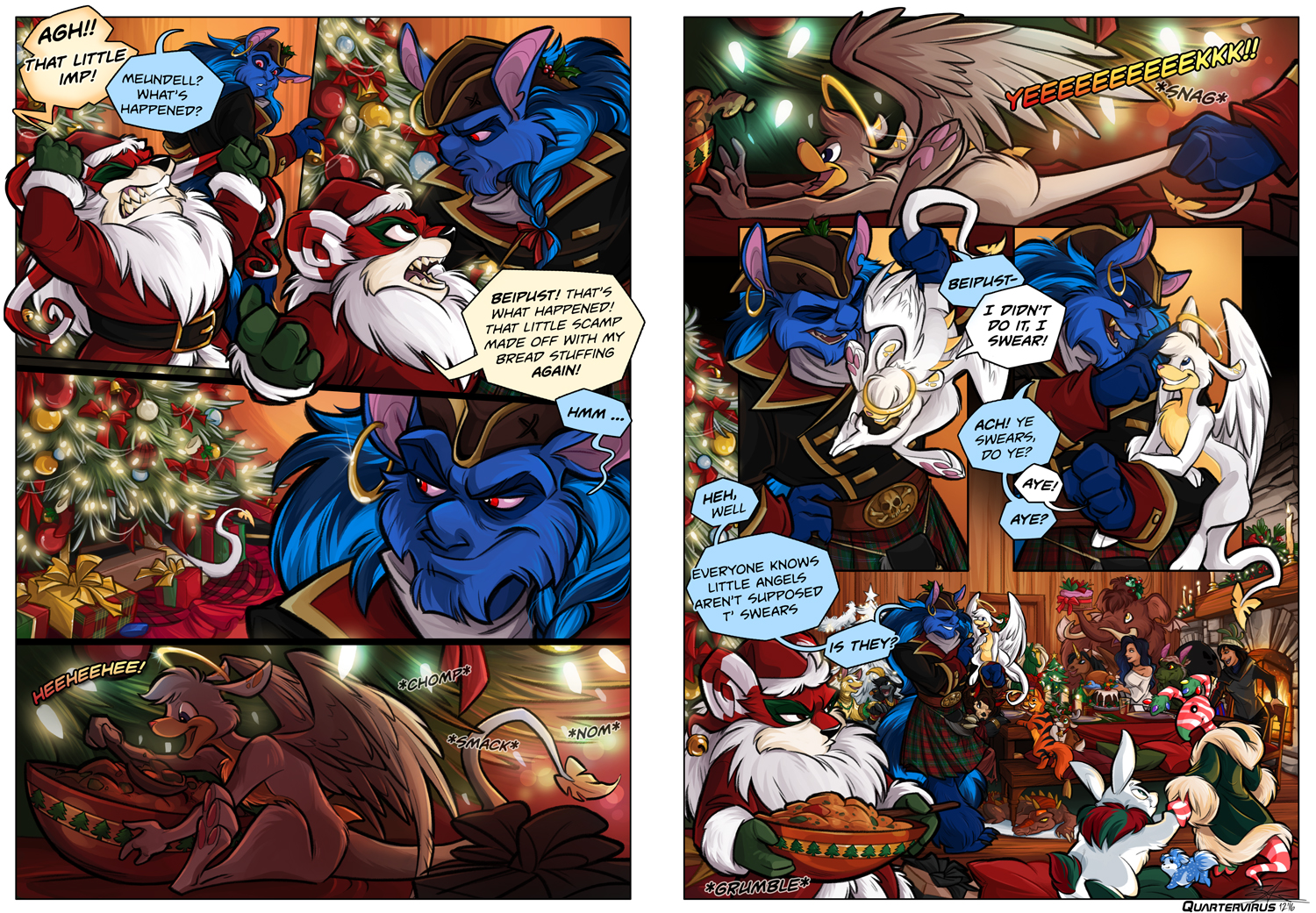 See it here in stunning low-JPEG quality!

Belated Happy Holidays from the King sisters, and a Happy New Year!!
My sister and I have both played Neopets for over fourteen years, and have long entertained the idea of spending our Christmasses together with our pets, in her Inn on Terror Mountain, were Neopia a real thing. It may also have had something to do with us playing the games together on our first shared computer, while snow drifted down outside to the tune of a twinkling string of purple Christmas lights, but as a result Neopets has always been kind of intertwined with the holiday season.

Also kind of a 'Kick Your Own Artistic Ass' and seasonal comic all at once, as this was a redraw of an older comic I drew years ago in 2011, but never submitted to the Neopian Times. Why not kill two birds with one stone and earn a shiny trophy with it?


--Sak

Neopets © JumpStart

Characters © Naomi Orosa

Characters and Artwork © Shamine Athena King
Want more WIPs, sketches, and pictures in advance? Support me on Patreon!
Art Tumblr || Games Tumblr || Twitter || Facebook || Patreon || Redbubble