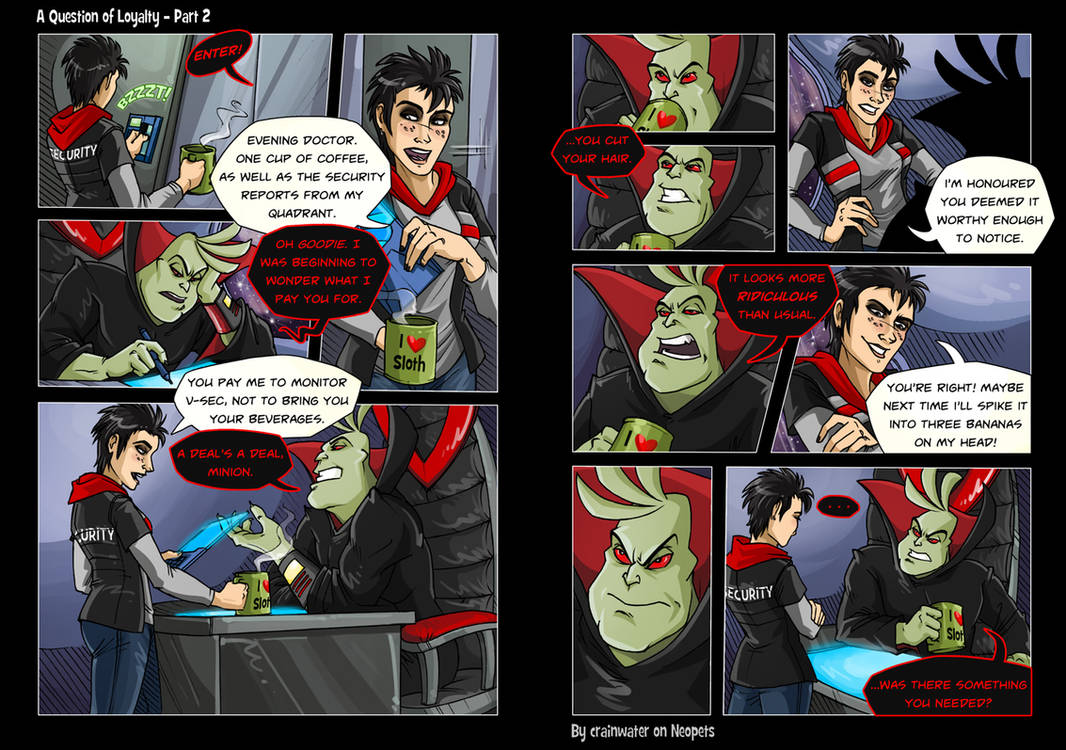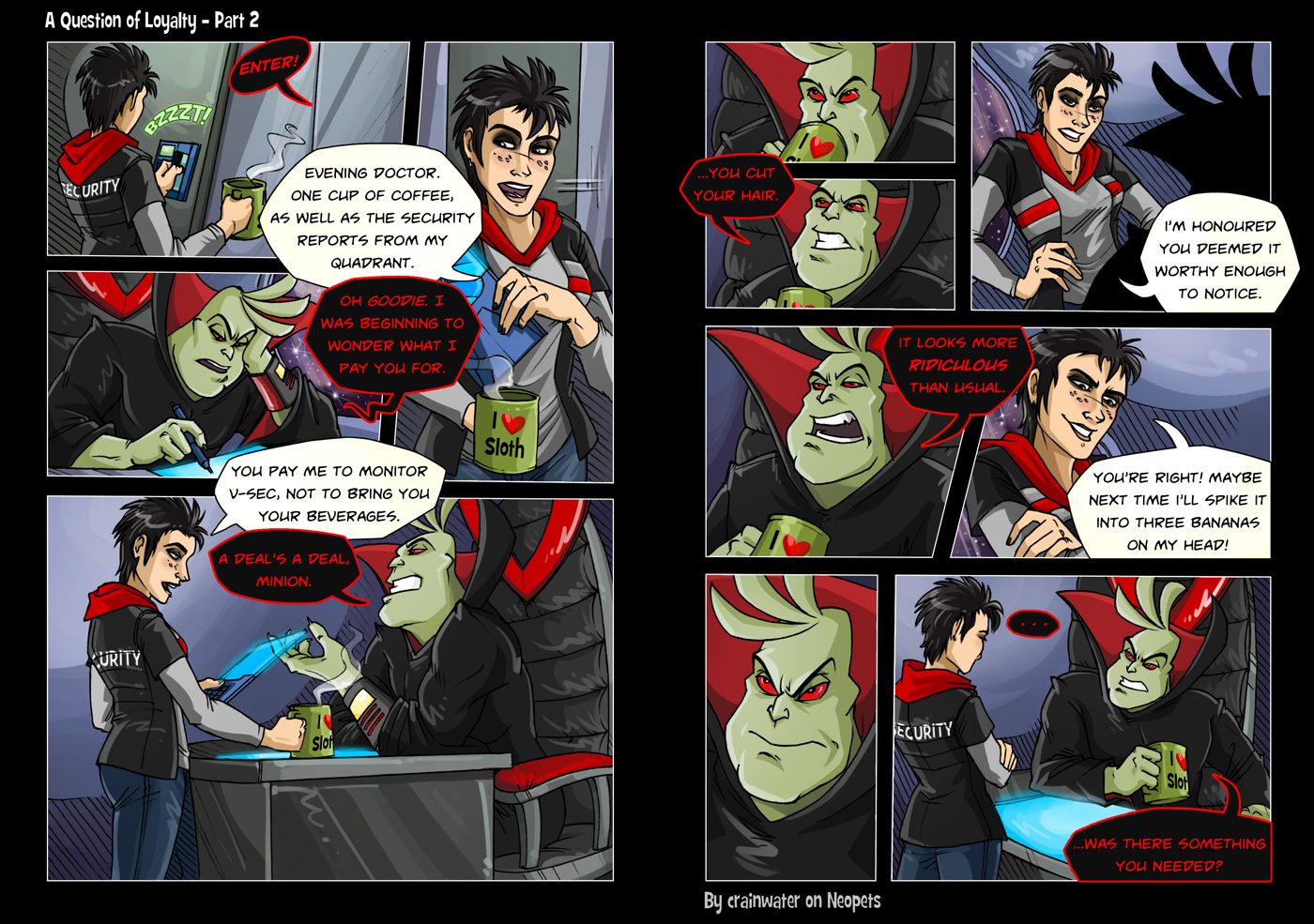 Watch


WARNING: OLD ART!! The art and comments in this Deviation may no longer represent the artist's current views or interests.
Original lineart was drawn two years ago!
www.neopets.com/ntimes/index.p…
As much as I dislike messing with pre-established canon, I love writing dialogue for snarky, sassy Sloth. So he appears earlier this time.
The adventures of the coffee-bearer continue.
--Sak
Acara, Virtupets Space Station © Neopets
All characters and artwork © Shamine Athena King
FIRST
||
NEXT