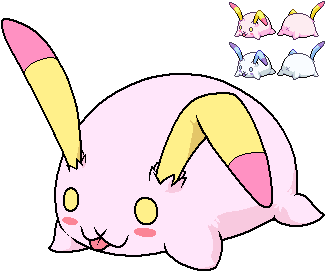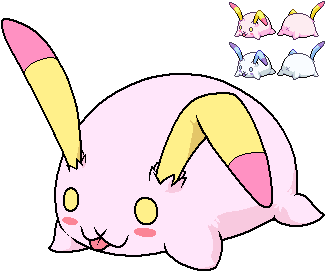 Watch
This is the design and sprites I made for the pre-evolution of Kerfluffle, one of Smogon's Create-a-Pokemon designs, made by
Tsunfished
. It's a bunny pillow fairy, and it evolves into a humanoid pillow fighter fairy designed to use Parting Shot.
I forgot to upload this after Pluffle was finished back in December 2016, and it was only when Tsunfished uploaded
his drawings on dA
and notified me was I reminded to add my art. :U
I also give credit to the user QxC4eva on Smogon for inspiration on the design.