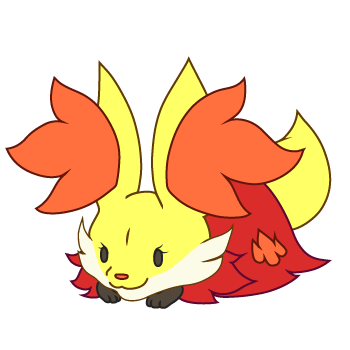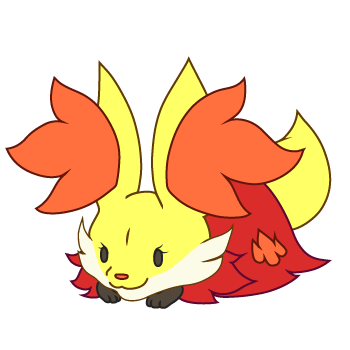 Watch
I've wanted to draw another Delphox for a long time, but all I've gotten were a bunch of half-complete sketches I wasn't satisfied with. Then I whipped up a sketch of one of those cutesy, not-quite chibi-style drawings (which I seem to have drawn a few of recently).
Then I realized that I should really exercise Adobe Illustrator, since vector-based digital art works really well for sticker-like icons; I knew I was being inefficient retweaking rasterized brush strokes. So I dove into Illustrator and realized that the interface is all different. @_@ I really liked disliked that zooming used Alt + scroll wheel instead of just the scroll wheel. Additionally, all of the tools were lumped into workspace menus instead of a modal window or something. Hotkeys weren't the same, either, even between similar tools like the selection or eyedropper tools. But I got my foot wet, and when I tried it out again a few more times, I managed to wrangle with Illustrator all right and managed to make something substantial out of it.

Illustrator really is pleasant for drawing lines and blocks of color. It does have a larger learning curve, but being able to make tweaks with a few mouse clicks instead of scrubbing over the same area with brush and eraser does satisfy me. I still need to figure out Illustrator's way of applying clipping masks if I want to get anywhere fancy with it, though! It'd also help to use fewer default settings. But I think this icon a nice little start.

I see the icon used as an avatar. I still make my drawings too rigid and "perfect", though, so that takes away from the charm of the art style. >_>