Welcome to the latest installation of my journal. Its more of an artwork journal than any kind of blog. I specialise in fantasy artwork: Dragons, beasts, elves, long skirts, flowing garments, corsets, bondage art, sci-fi, technogeek, industrial & cyberpunk art, and all gothic things pretty and occasionally unpretty. I do most sincerely hope you enjoy reading about my artistic turmoils and triumphs here.
Hey guys,
I haven't been here for a while but I'm hopefully going to be making a comeback with new GothicFall material. I guess one could say I have been taking a bit of a sabbatical from my hobby (art) to concentrate on my day-job

Anyway, there is some cool news, which is that my GothicFall book is now available IN ENGLISH!!!
(The previous version was just available in Spanish). So here is a link to the book:
LINK TO GOTHICFALL ENGLISH EDITION
You can also get to all the merchandise form the Gothic Fall website:
Gothic Fall Site
(this is the 'Shoppe and Commissions' sub-page. There you can find info about both editions of the books, and calendars and t-shirts too!
I've got a few new artworks lined up, so hopefully I'll post them on here soon.
Thanks for everyone's comments! They are very much appreciated...
Gothic Fall Book and Merchandise:
gothicfall.co.uk/main/commissi…
Available Prints: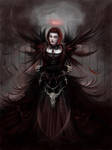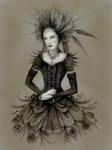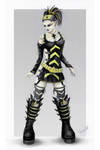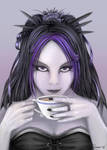 Tutorials:


If anyone wishes to use this as a banner to link please feel free (although if you could message me telling where you are linking from I would be ever so grateful... ) I'm also hoping to make some new banners and put them on the site soon.