Wilson Greatbatch
Inventor of Implantable Pacemaker
Dies at 92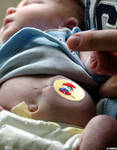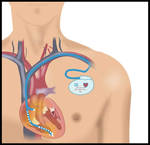 Pacemaker"I'd like a pacemaker, please. To replace my heart, kind sir. Before the human in me destroys it all. A durable one, for excessive use. My current flaps like a hummingbird.
My face turns red, from overexertion, or that's what I tell myself. In fact, it's entirely too hot, but my hands still shake, so there must be something wrong.
It's defective, I say. I best be quick, and file for an upgrade. Not long to go—it's bound to crash, and I feel obsolete. Look, it's starting. I can't breathe. I think— I've forgotten. How?"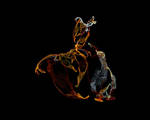 Wilson Greatbatch, a professed "humble tinkerer" who, working in his barn in 1958,
designed the first practical implantable pacemaker, a device that has preserved millions of lives,
died on Tuesday at his home in Williamsville, N.Y. He was 92.

His death was confirmed by his daughter, Anne Maciariello.

Mr. Greatbatch patented more than 325 inventions,
notably a long-life lithium battery used in a wide range of medical implants.
He created tools used in AIDS research and a solar-powered canoe,
which he took on a 160-mile voyage on the Finger Lakes in New York to celebrate his 72nd birthday.

In later years, he invested time and money in developing fuels from plants
and supporting work at the University of Wisconsin in Madison
on helium-based fusion reaction for power generation.

He also visited with thousands of schoolchildren to talk about invention,
and when his eyesight became too poor for him to read in 2006,
he continued to review papers by graduate engineering students
on topics that interested him by having his secretary read them aloud. (..read more)



now....just a consideration...
Am I wrong or no one has a pacemaker as a profile photo?
wrote news, eulogies and whatever else?

But I am certain that this man has saved lives!

Ah... but he did not invent the ipod... then who cares...
He obviously was not much of a man...


thought out people... if you can....

:thumb101364068: