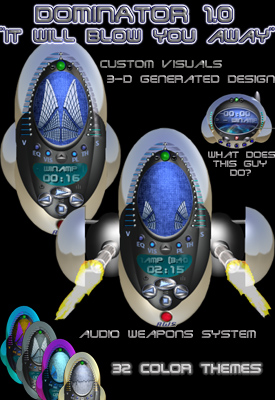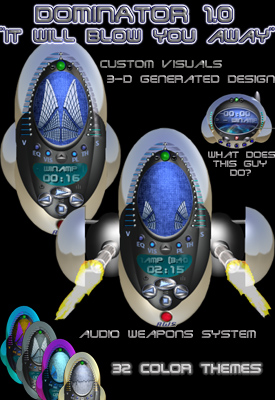 This is the original, some like it better than version 1.1 it has a different radar mode, and graphics are different.

Dominator 1.0 Is fully 3-D rendered and Photoshop finished by QuadHelix,(Ralph) Skin was Coded
by Frisbeemonkey (wasnt possible without him)
Skin Features: Dual Chaingun Audio Weapons System, (shoots to music, and sounds) - 32 Color Themes -Minimode with special feature. - ...lots more including fun buttons.