New commission samples and prices here:
Note:
I won't be seeing your messages here for a while. Please send an e-mail to
thequackghost@gmail.com
with what you want if you are interested.
Headshots / Icons :




Sketched - $10

Waist / Knee-up :
$35 + $10/additional character,
simple or no background
Lineless, simple background only:





$45 + $10/additional character
(no more than 2 character)


Full Illustration :
$60 + 15/additional character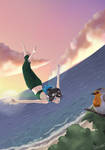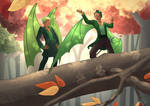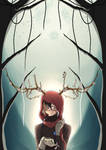 ---
I WILL draw:
Original Characters, Fan Characters, I can try animals.
I WON'T draw:
NSFW, gore, blood, robots (unless the design is simple), death (ghosts are fine), real people.
I reserve the right to refuse a commission if I feel like I won't be able to make it look good.
Why? Because I don't want you to waste your money.
Contact info:
You can
note me
here, leave a
comment
or send an e-mail to
thequackghost@gmail.com
with the type of commission you want and your character info.
Leave as much information as you feel needed so you're sure to get what you want.
---
---
---
---
Unlimited slots open, first come first served!

If you missed your chance, ask to be put on the waiting list. You'll be the first to know when the next spot is available!

>> Keep in mind that full illustrations take time and I could take up to a month or two to finish one depending on my health.



Slots:
★
. [Empty]

★
. [Empty]

★
. [Empty]