Hey guys!
Brand new commission samples and prices!
Sharing the word is much appreciated!
Love and cookies to everyone who does!
:bademoticon: :bademoticon: :bademoticon:

Click here to see my TCBY couples commissions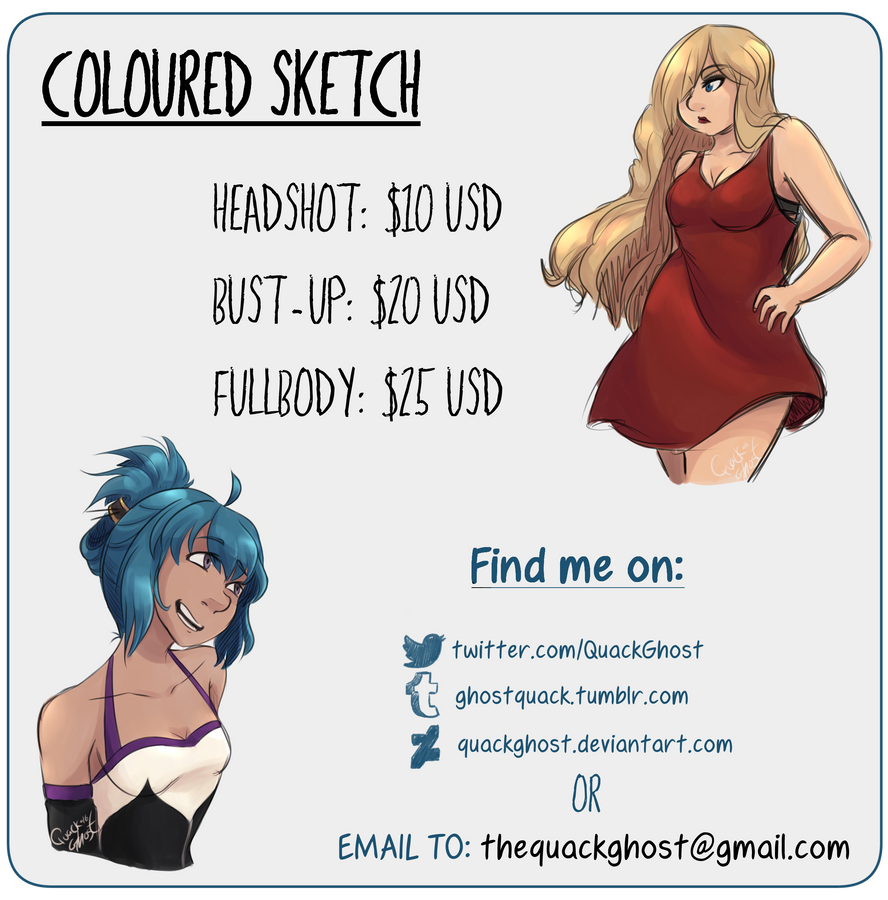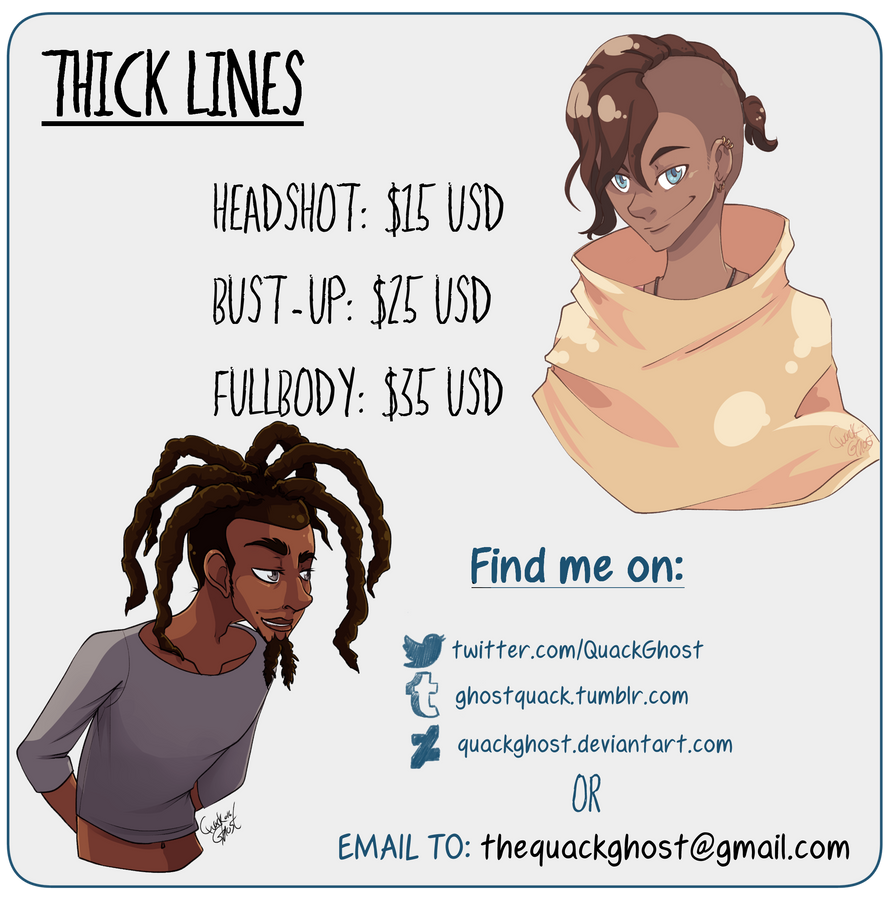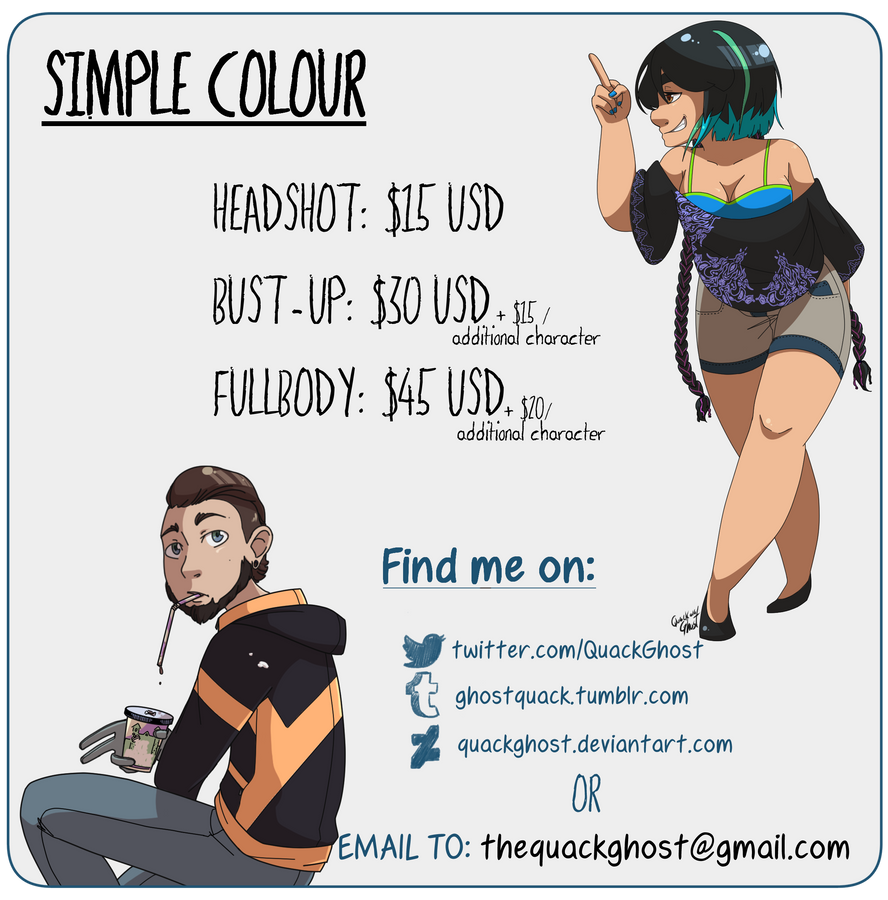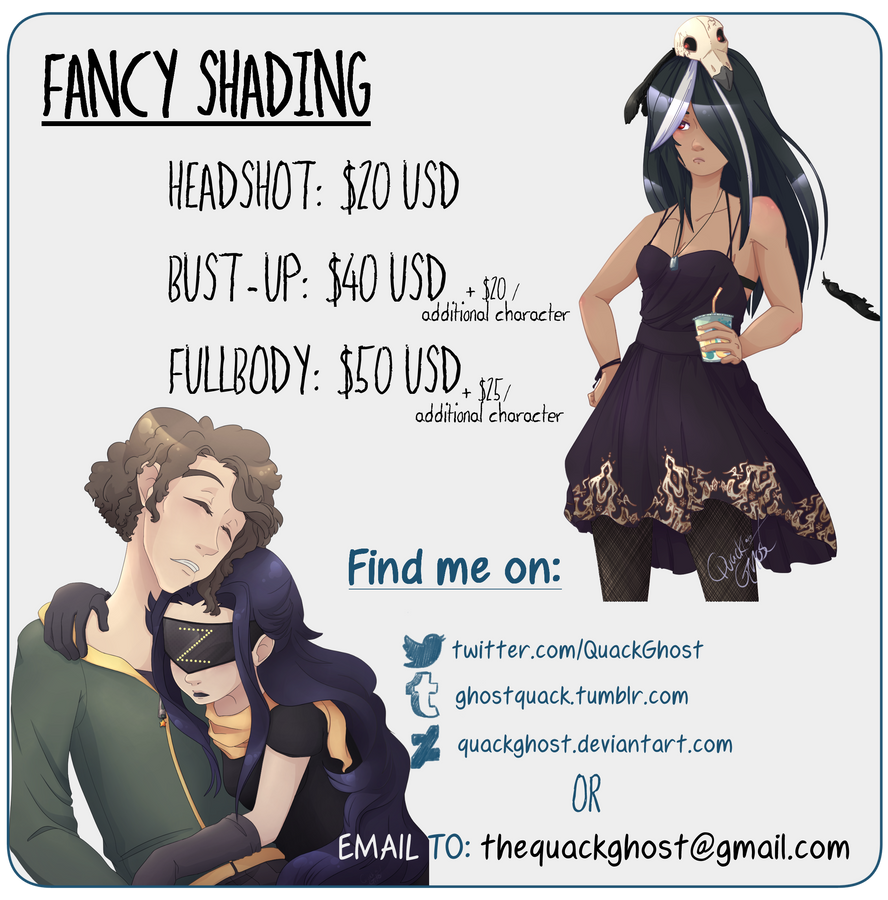 How to order:
You can
note me
here, leave a
comment
or send an e-mail to
thequackghost@gmail.com
with the type of commission you want and your character info.
Leave as much information as you feel needed so you're sure to get what you want.
---
---
---
---
Three (3) slots open, first come first served!
If you missed your chance, ask to be put on the
waiting list
. You'll be the first to know when the next spot is available!
SLOTS:
★. [Empty]
★. [Empty]
★. [Empty]