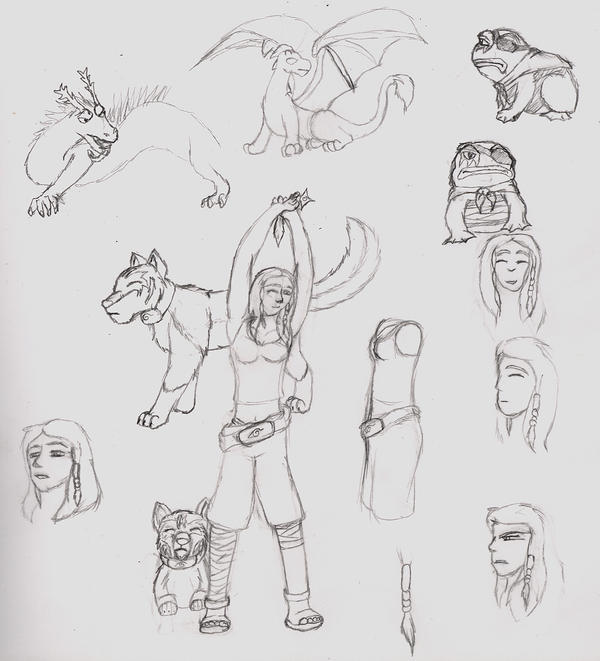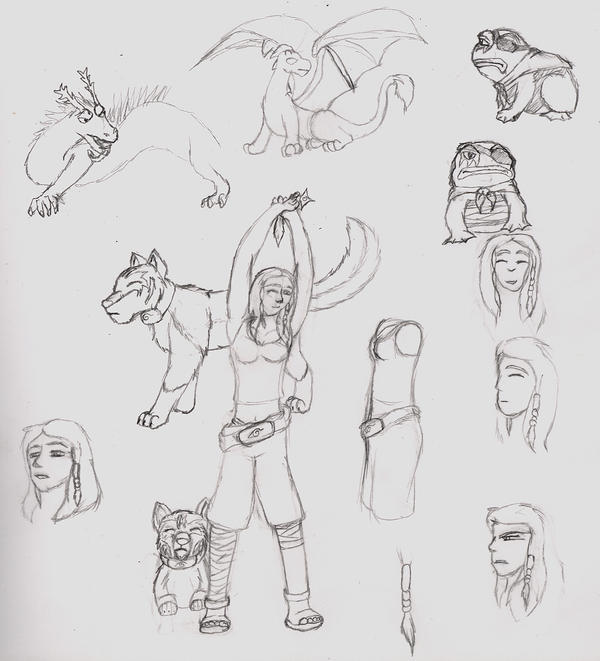 Watch
I got to a scanner about twelve hours ago and decided I had to post most of the scans as I like them and think I'll be clipping them apart, inking, and coloring them later.

Gone back to watching Naruto a bit on Chartoon Network when I get the chance... I still like watching it in Japanese with subtitles better but that's beside the point. I found I really like the idea of Ninken and Kiba those the two were added into this character who I forgot at the time to put the two "stripes" under each of her eyes.

I for some reason also have an eastern-ish dragon on here, one of my chibi flits, and two sketches of a gama or toad that the girl could summon. She and all the characters here have no names yet.