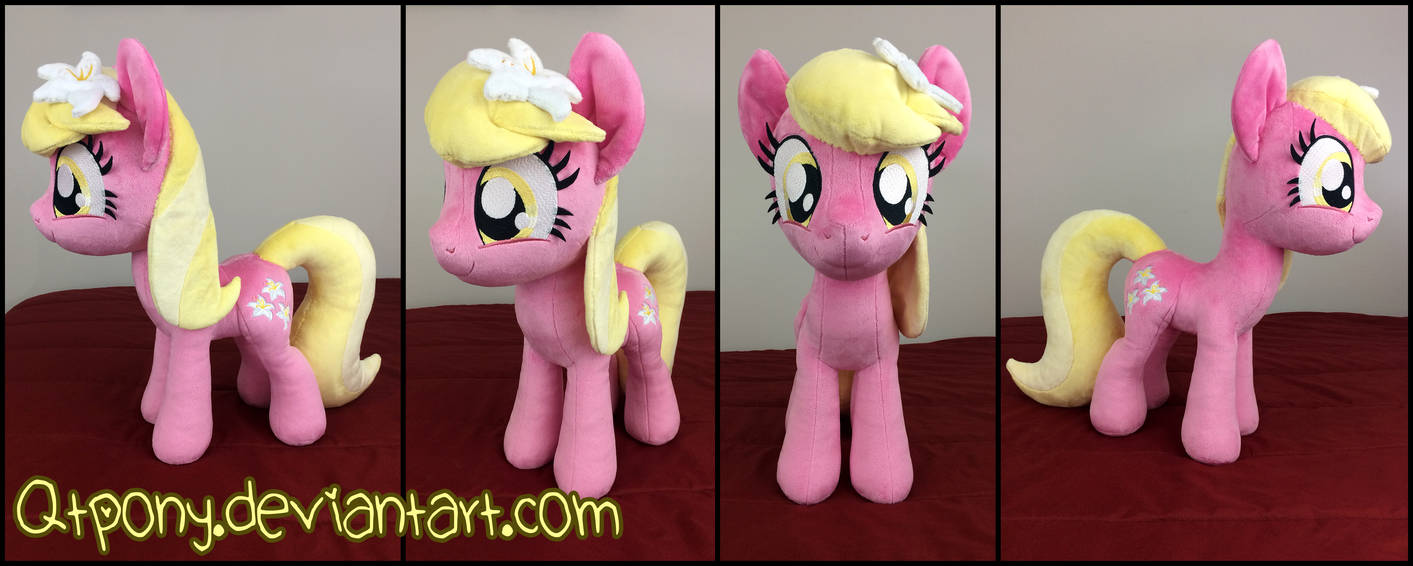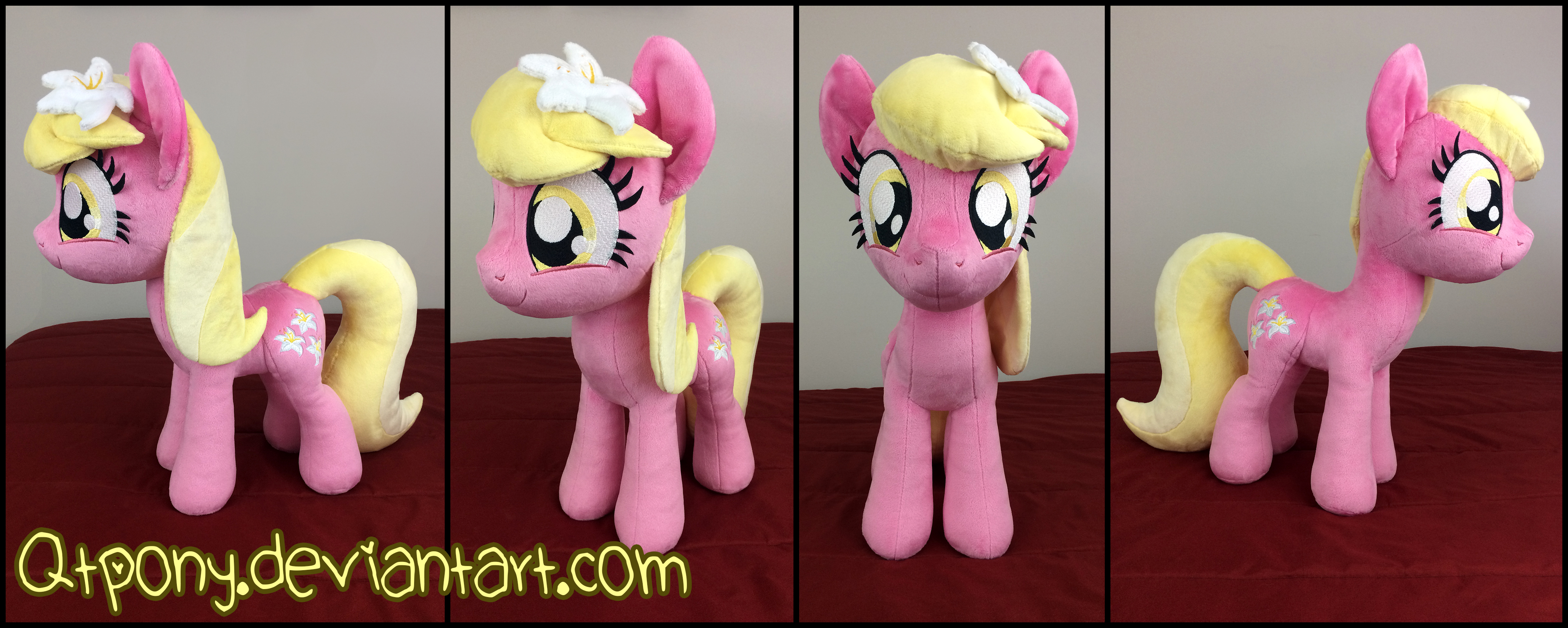 Watch
There aren't too many plushies of this character made, huh? I think she's pretty cute, I love little decorations in their manes like how Lily has her, well, lily.

She's also made with my new pattern that doesn't have the neck seam.
- Lily is 20" tall from hoof to the top of her head
- Made with hot pink, banana, and vanilla Shannon cuddle 3 minky
- The flower in her mane is made with snow white and the details on it are embroidered
- Eyes and cutie mark are machine embroidered with 3D eyelashes
- Hooves are filled with beanies to give her some weight and stability
- Stuffed to be cuddly
- Tail has a tail dock although you can't see it in the pictures
Lily was a commission and is not for sale.
Any critique or constructive criticism is appreciated!