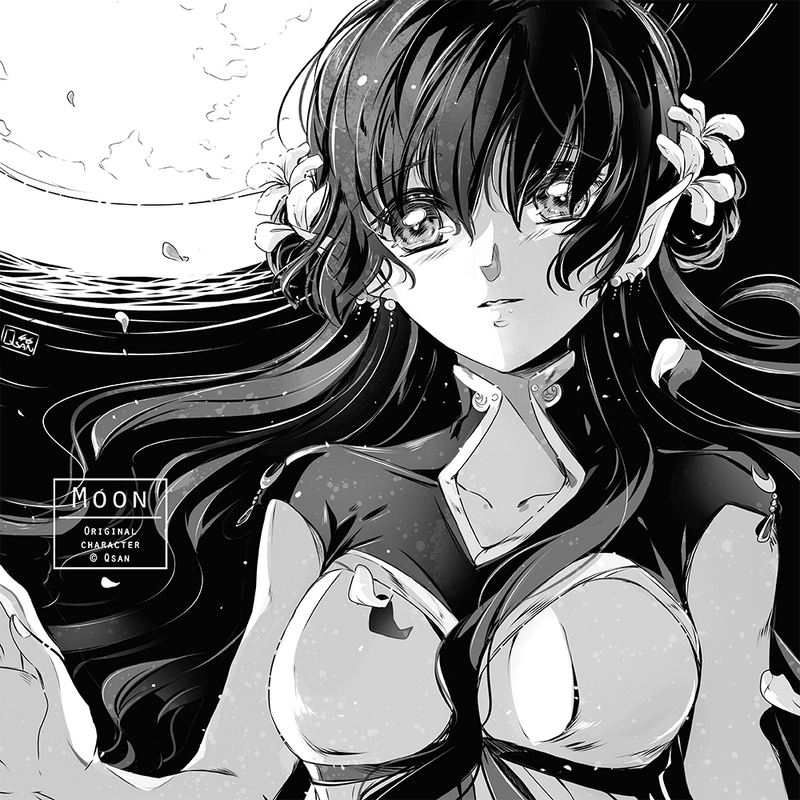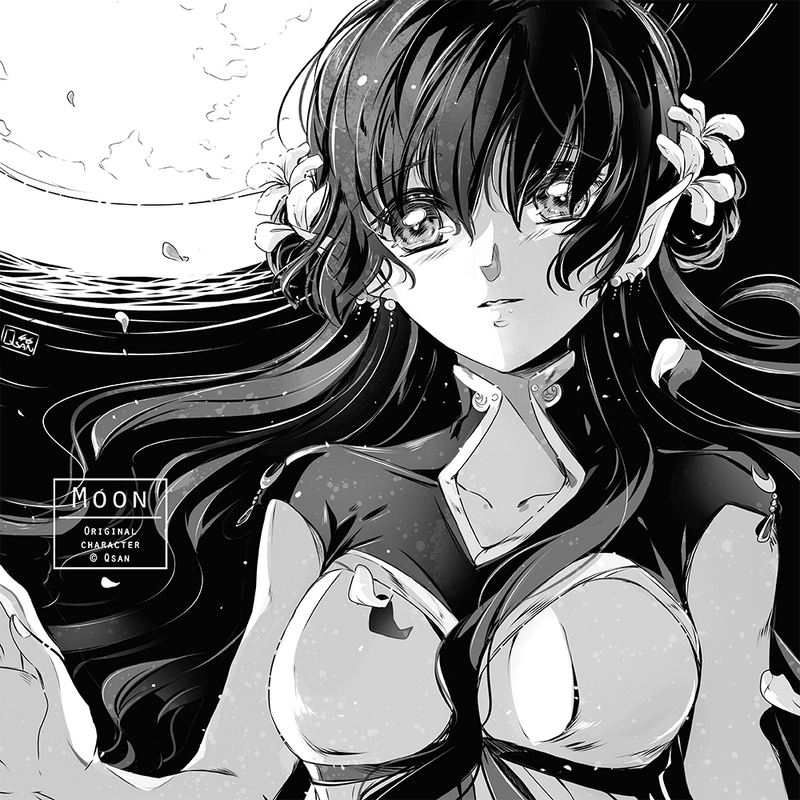 Day 01 - Moon
Hello Guyz! How are you? First i want to thank you for the recent comments, favs and watches!

Your commissions encourage me to share with you my original characters and also for practicing i'm starting a similar
#inktober
with digital stuff.
Honestly the ink process (digital or traditional) is the part of the drawing that i love/hate the most because is very relaxing but only during the coloring
i realize to have done mistakes X°°. So I would like to share with you my exercises with both of tools ( digitals and traditionals) and at the same time talking about my old and new ocs. I hope you'll follow me in this adventure and you'd like to share with me your OCs too. *//*
For this first time i've done
the personification of the moon
. She's born recently when i was studying a story for an hypothetical webcomic. I immediately fell in love with her and her lover "Sun". They've an impossibile love-story but at the same time they can't live without each other.
I'm so exciting for this and i can't wait to show other details!

-°*°--°*°--°*°--°*°--°*°-
For other drawings see my gallery in "sketches & doodles" folder. ^^