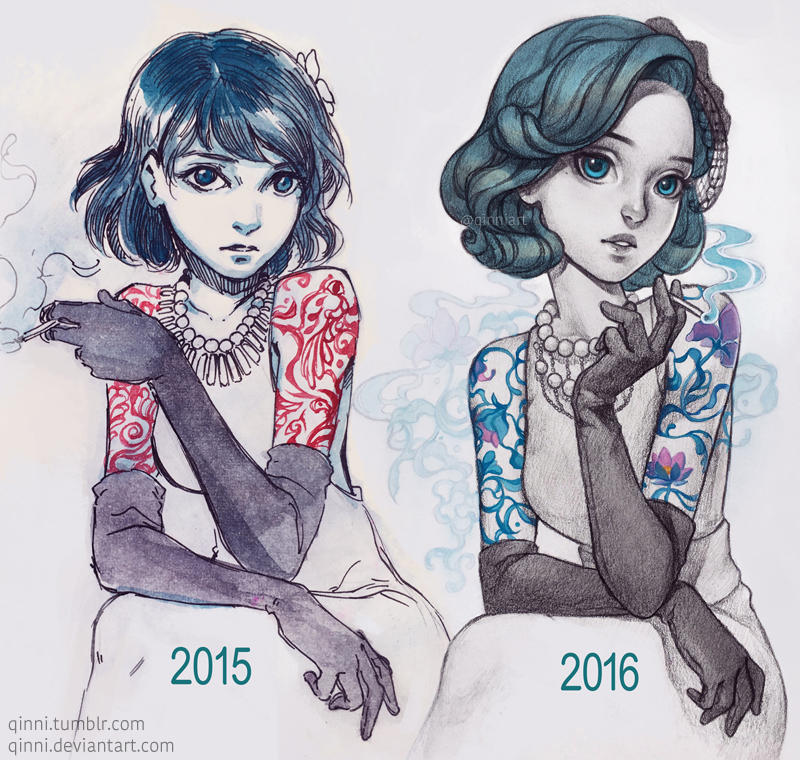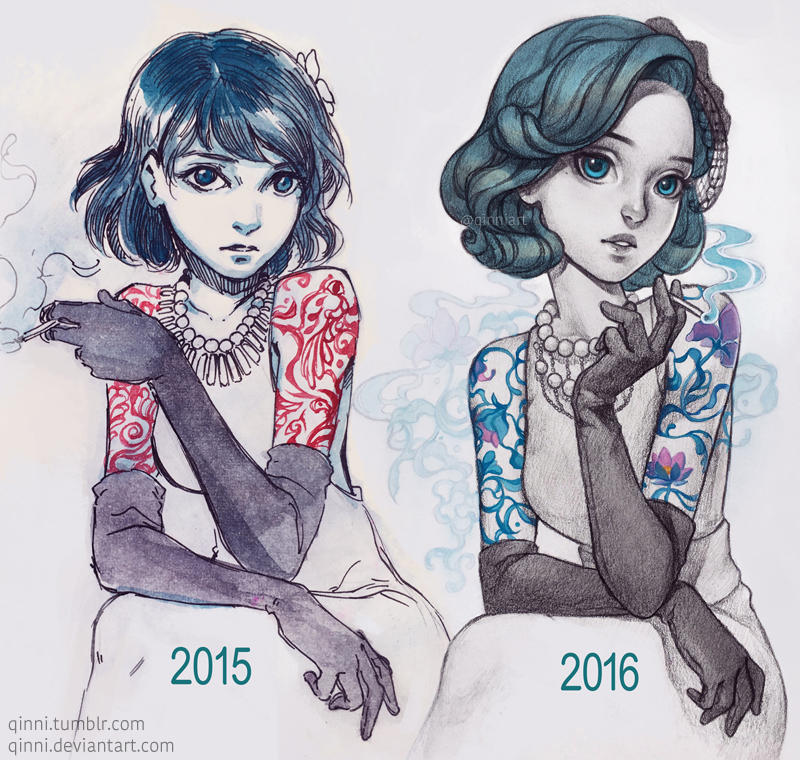 Watch
or something. haha~ i forgot to post this here xD. I'm finally getting happier with the way I draw faces. just for me

. I also definitely toned back the aggressive, harder look from the first version down a lot in the second one because I wanted a more demure lady-like attitude, almost doll-like

~


This was after a year of drawing every day except when I was getting heart surgeries and procedures.

sorry guys, pretty stressed out today so i'm gonna turn off comments. The past 7 days has been pretty crazy stressful lol. especially on my facebook feed..."orz
Instagram | Tumblr | FaceBook | Youtube
The owner of this deviation has disabled comments.