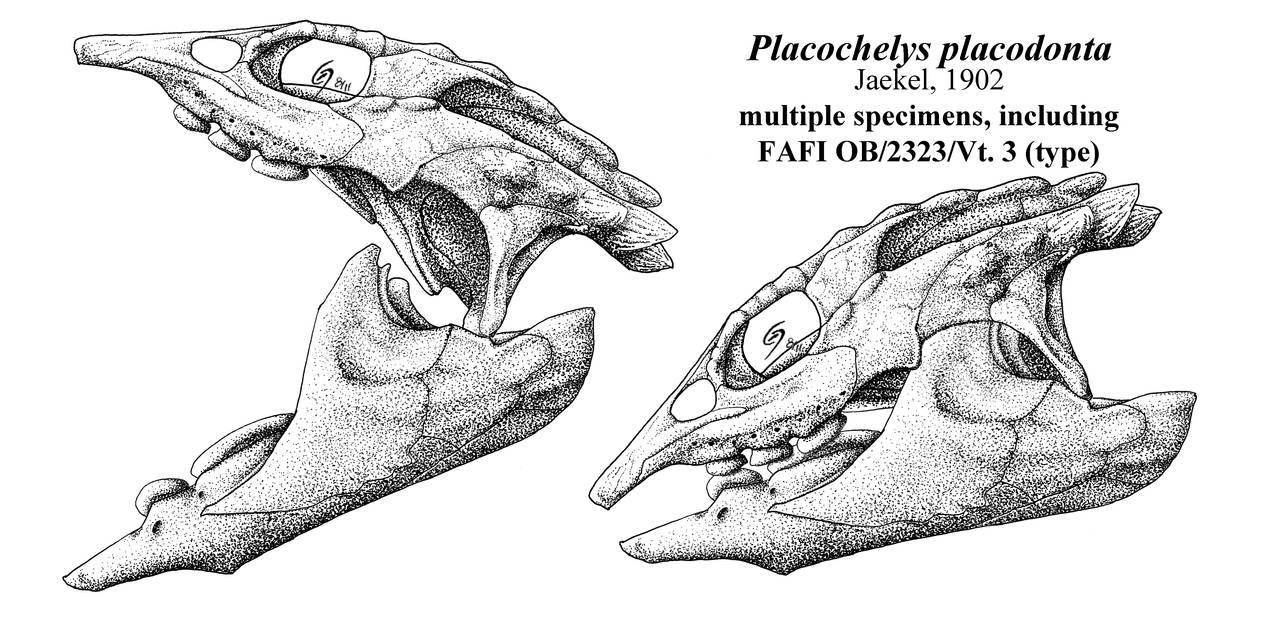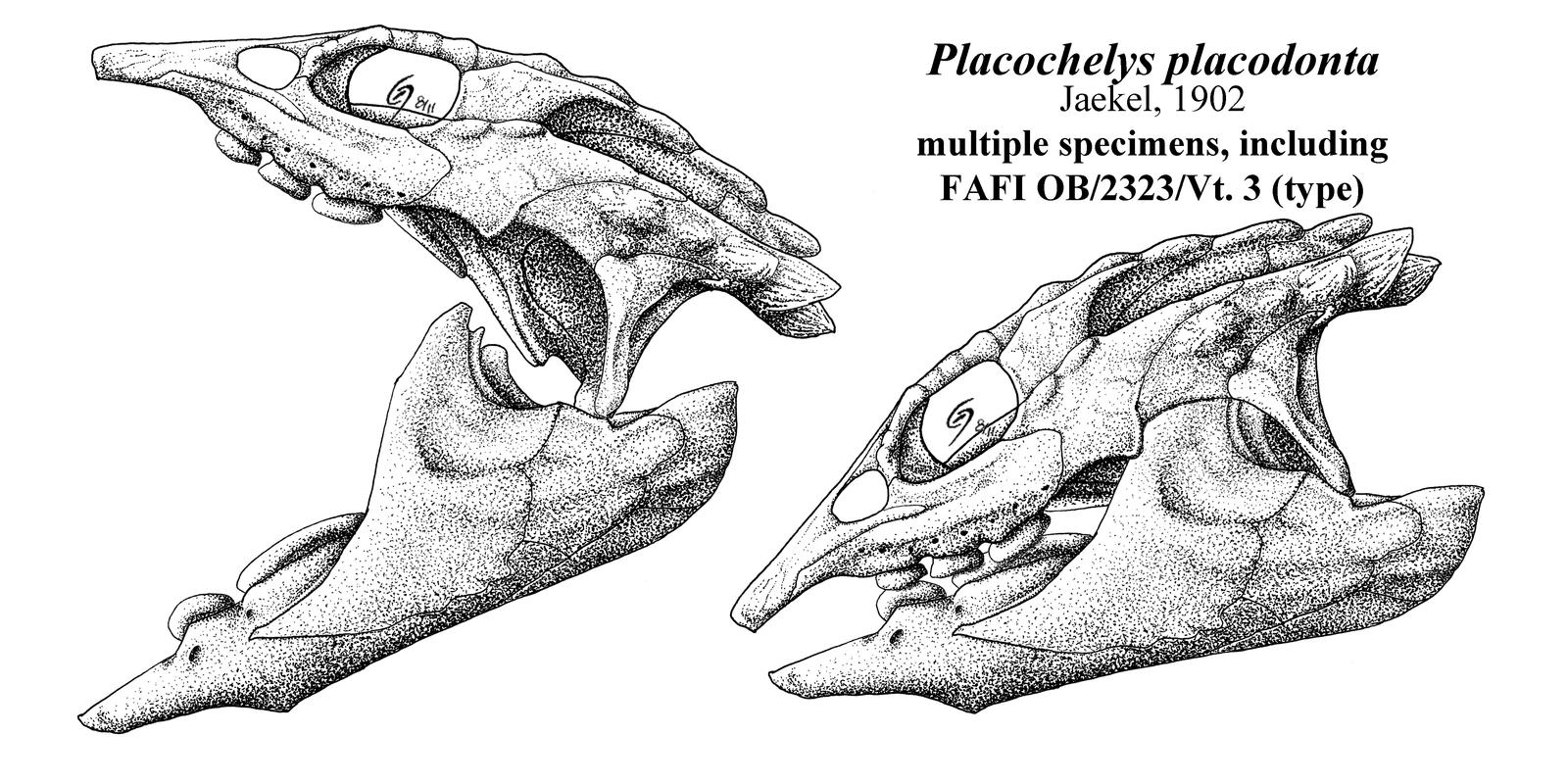 Here munches a small placodont sauropterygian "reptile,"
Placochelys placodonta
. The skull is shown with its jaw agape on the left, and closed on the right. The snout does not terminate in teeth, and instead sported an upper and lower pair of cylindrical rods with no clear texturing to incidate they were covered in a rhamphothecal beak. Instead, they may have supported a mass of soft tissue that would make the skull fairly rounded. But that's a soft-tissue issue (ha!) for another time.
There were only four lower teeth, two to a side, and ten upper teeth, five to each side, and where two of which were on each paired palatine bone. They were large, broad, and flat, and had shallow roots. These teeth have been likened to the rough pads on the palates of manatees, but may have just been good crushing surfaces for hard foods.
Like most other cyamodontoid placodontans, the rear of the skull is very, very broad and "crowned" in horn-like nodes that likely supported keratin extensions, and might have resembled some lizards such as
Phrynosoma
.
I go into more detail here:
[link]
.

Placodonts are amazing creatures. Well...were.

Will you do Henodus?
Reply

Reply

Yay for Henodus. This creature I've seen very poorly illustrated.
Reply

I love your skull restorations, and your use of stippling is very skilled.

So was this animal a diapsid reptile? I know it's resemblance to a chelonian is superficial, but I still feel compelled to ask.
Reply

Yes, and so may chelonians be diapsids. The same is true for ichthyosaurs, which were so-called "euryapsids." Nonetheless, these guys are related to plesiosaurs and ichthyosaurs (Sauropterygii), but basally.
Reply