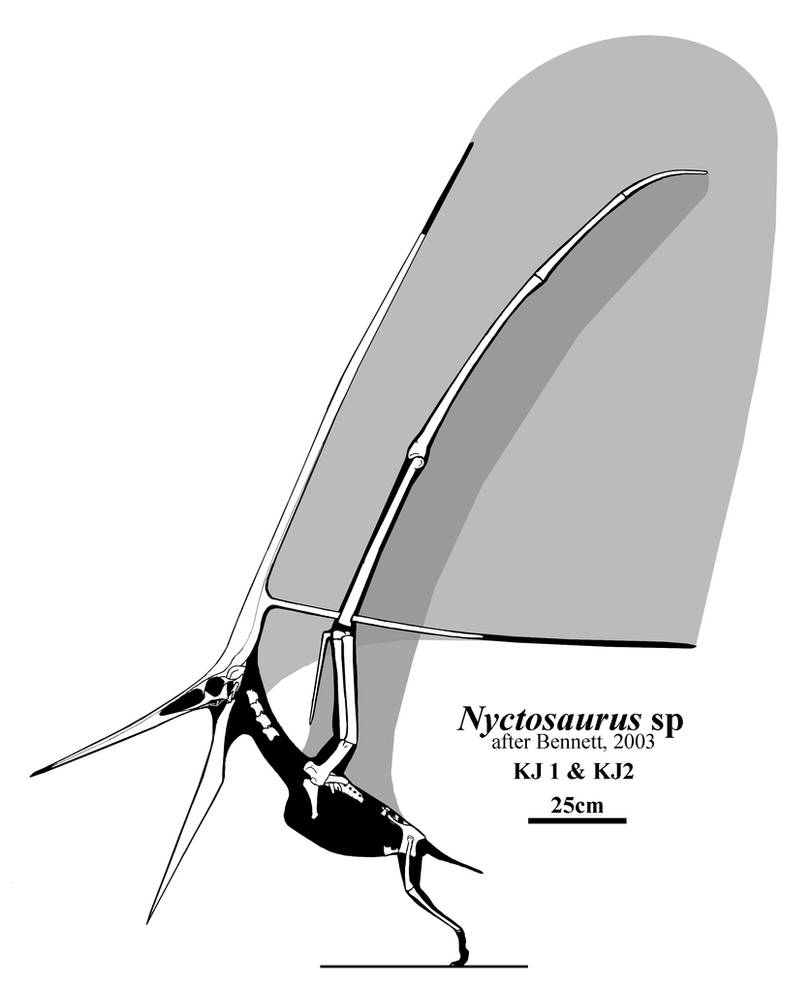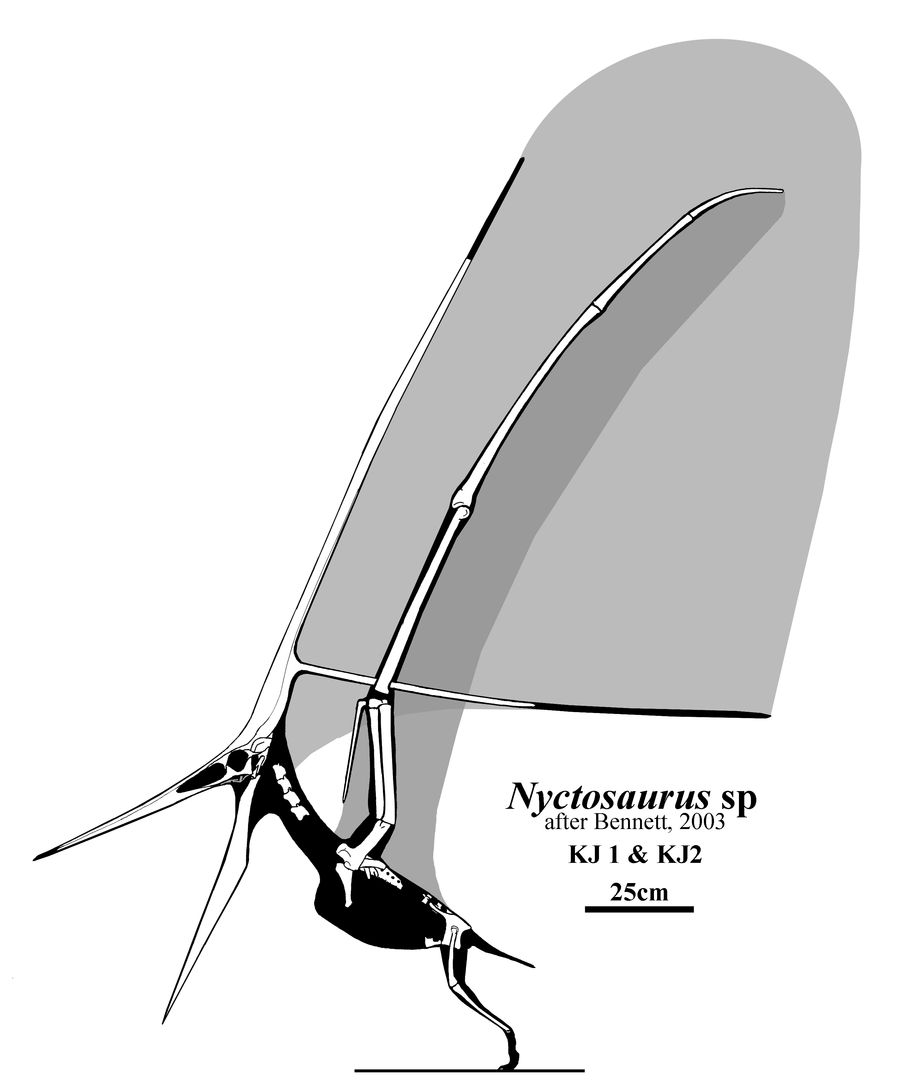 Most specimens of Nyctosaurus feature a basic look and model of pteryosaur, only with really, really long wings. With a straight beak and no apparent crest, they seem to differ substantively from Pteranodon.

KJ1 and KJ2 are two specimens of a pterosaur with whom many may be familiar of the look of, but I decided to try my had at for the sake of interest.

I have shown the cranial crest unadorned with "sail," but have added a crest to the main cranium as seen in most other pterosaurs, especially one specimen of Nyctosaurus bonneri that might be improperly preserved or restored. So this is very speculative.

Updated: I've made the crest "sexier" and "shapelier" by rounding the margin, instead of a "sail" like sheet that would be a taut fabric of sorts; instead, it seems a thickened, harder and rhamphotheca-like structure instead.