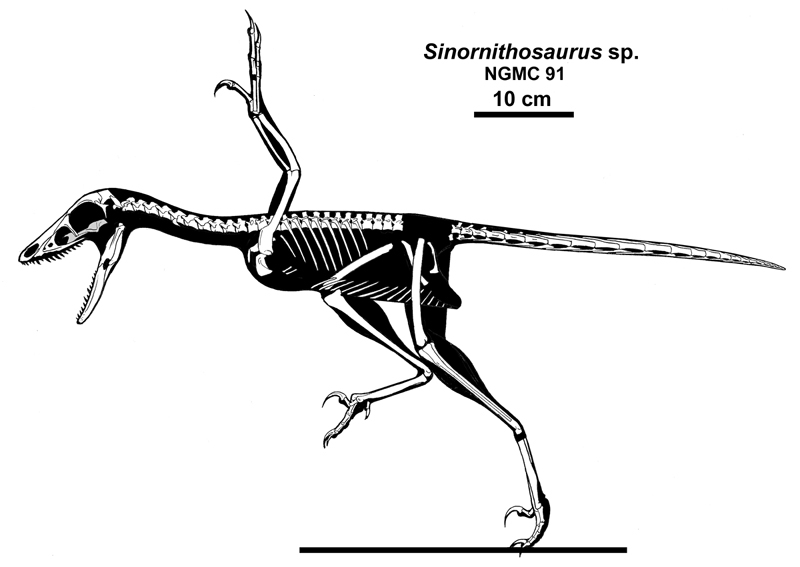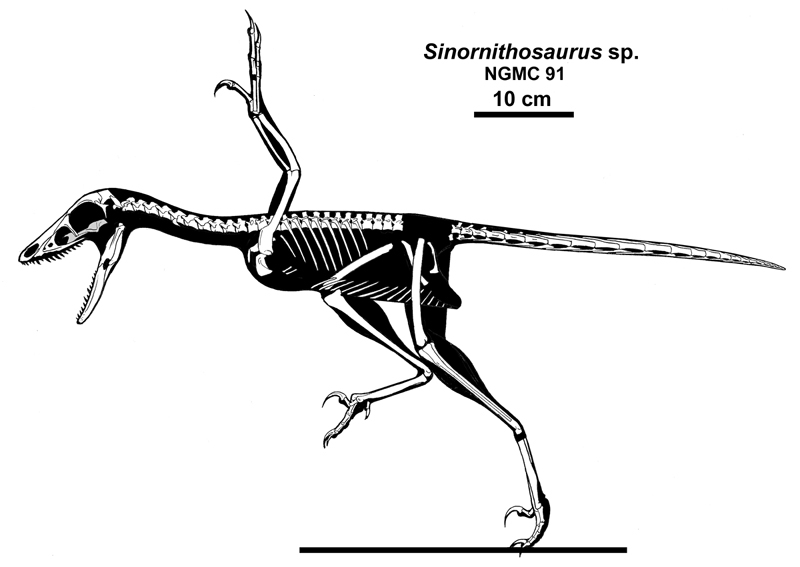 Note: A larger version of this skeleton with better detailing will be uploaded soon. This is meant as a placeholder.

Given the nickname Dave early after it was discovered, this has become one of the most interesting and important fossil dromaeosaurid skeletons. While it has not been fully described to date, it has been generally referred to Sinornithosaurus, but its species is uncertain; the initial describers have been cautious as it is a juvenile, and may represent a different kind of large microraptorian dromaeosaurid.

The specimen is better known for what isn't shown here, a plethora of primitive and derived integument spread around the body in a bizarre mixed halo. It possessed both singular strands of "fuzz," bundled strands in tufts, seemingly vaned and bound "pseudo-feathers," and apparently full, vaned features (although they seem to lack barbules, they were still barbed).

"Dave" is one of the more iconic linchpins in the argument that birds derive from dinosaurs.