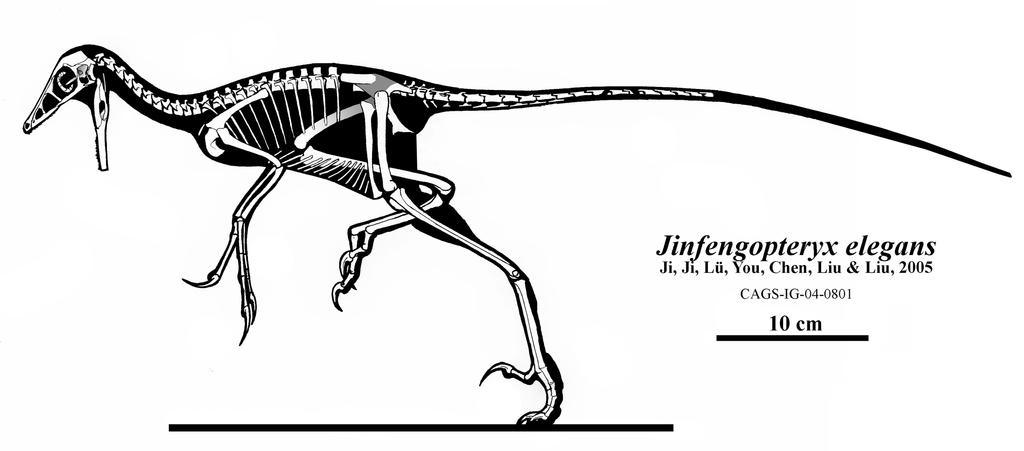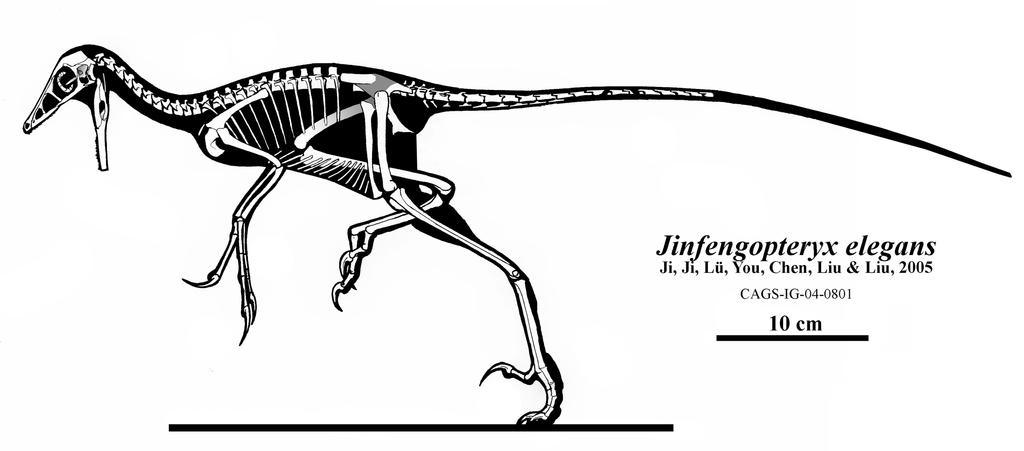 Jinfengopteryx, originally described as a bird quite closely associated with Archaeopteryx, is apparently a basal troodontid theropod (not quite abird, but looking very much like some earlier types).

The name Jinfengopteryx, derives from the Chinese jinfeng, used to refer to pheasants and meaning "golden phoenix," and the Greek pteryx, meaning "wing/feather." It is meant to evoke the pheasant-like appearance of the animal in its death pose, but also it doesn't hurt that the slab it was found on included a halo of feathers around it was colorations on the halo and slab of a dark brown, gold, and light brown hues (also, reminiscent of pheasants). Latin elegans (in the species name) literally means "elegant."

This is definitely a true dinosaur. I never doubted it.
Reply

Eh, that was a few of our opinions when it was first published. Mickey Mortimer on the Dinosaur Mailing List noted it was likely a troodontid in 2005, well before it was analyzed in print.
Reply

If it had been a bird it still would have been a "true dinosaur"

Reply

What I meant was that it's too basal to be a full avian. A birdy bird. Y'know, like a canary. In other words it's more dinosaur than it is bird.
Reply