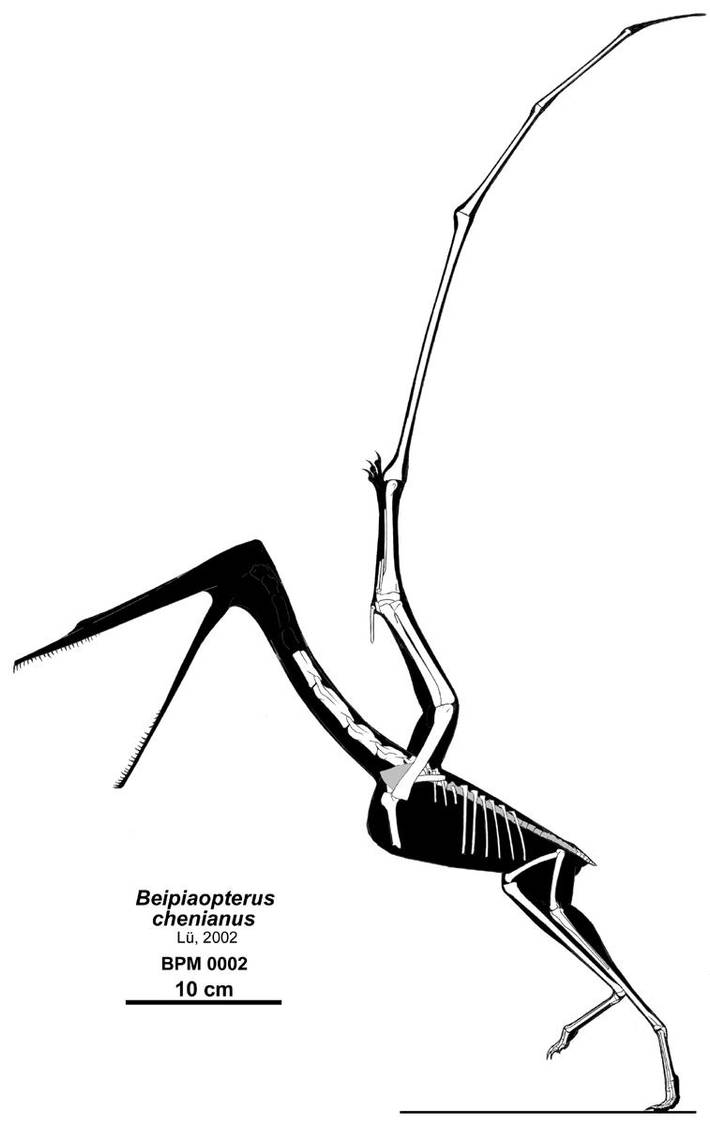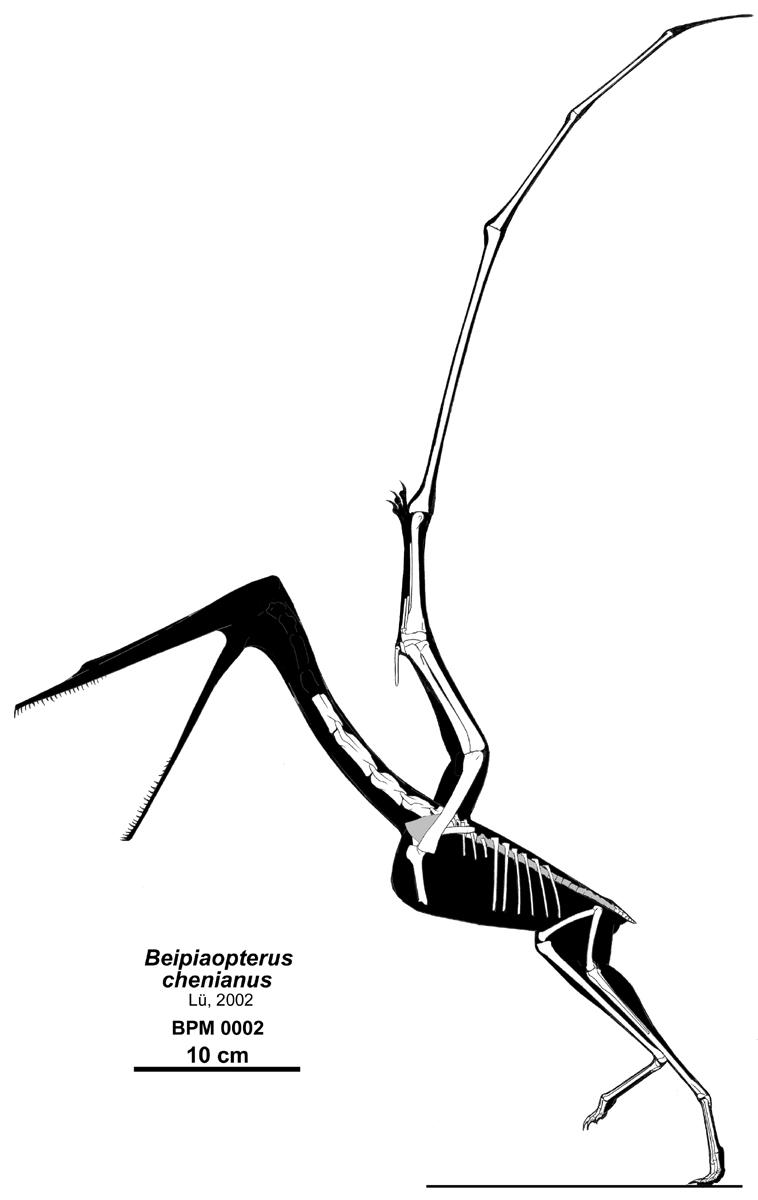 Watch
I described the skeleton of
Huanhepterus
here
, in which I called it a "stork" pterosaur. There seems to have been another one further east in China, in younger-aged rocks, in Liaoning, China. This taxon is known as
Beipiaopterus chenianus
, which exhibits several characteristics of ctenochasmatids, including the long metatarsals, long legs, long neck, and long dorsal series. However, no skull is known (though perhaps a newly described pterosaur,
Feilongus
, could pertain to it). The neck bones are much longer than in other ctenochasmatids except for
Huanhepterus
, but curiously, the first bone of the wing finger was longer than the next two combined, showing a particular adaptation to allow shape modification of the wing only further towards the tip than other pterosaurs allowed, rather than closer to the first knuckle. However, as this skeleton shows, the wing was extremely long.

Why does it look like there are too many bones in that arm?
Reply

The long wing is made of lots of little bones, which are a modified finger. It looks unusual because it is very, very thick. There's only two bones in the wrist, too, but additional elements are associated with it, which probbaly makes it look more complex than it is. The human arm has MORE distinct bones in it than this pterosaur does, as it has an extra finger and all the bones of the wrist aren't used, like they are in pterosaurs.
Reply

No no, it looks like there are either four arm joints or five finger bones.
Reply

Reply

Reply

Reply

you can zoom in with the browser you're using: just click the semi-colon thing on the top right part of your browser (right below the 'X' where you close your browser) and you can go from there
anyways,
this has a fair enough resolution.
Reply
(1 Reply)

Damn. Nice and simple. Awsome.
Reply