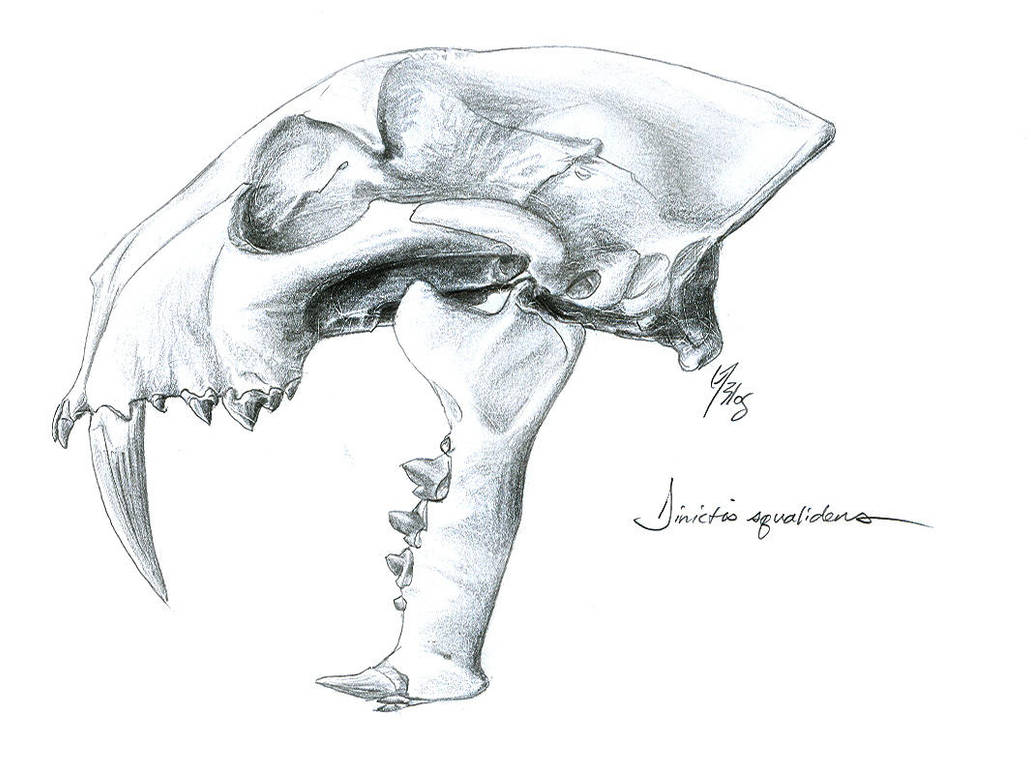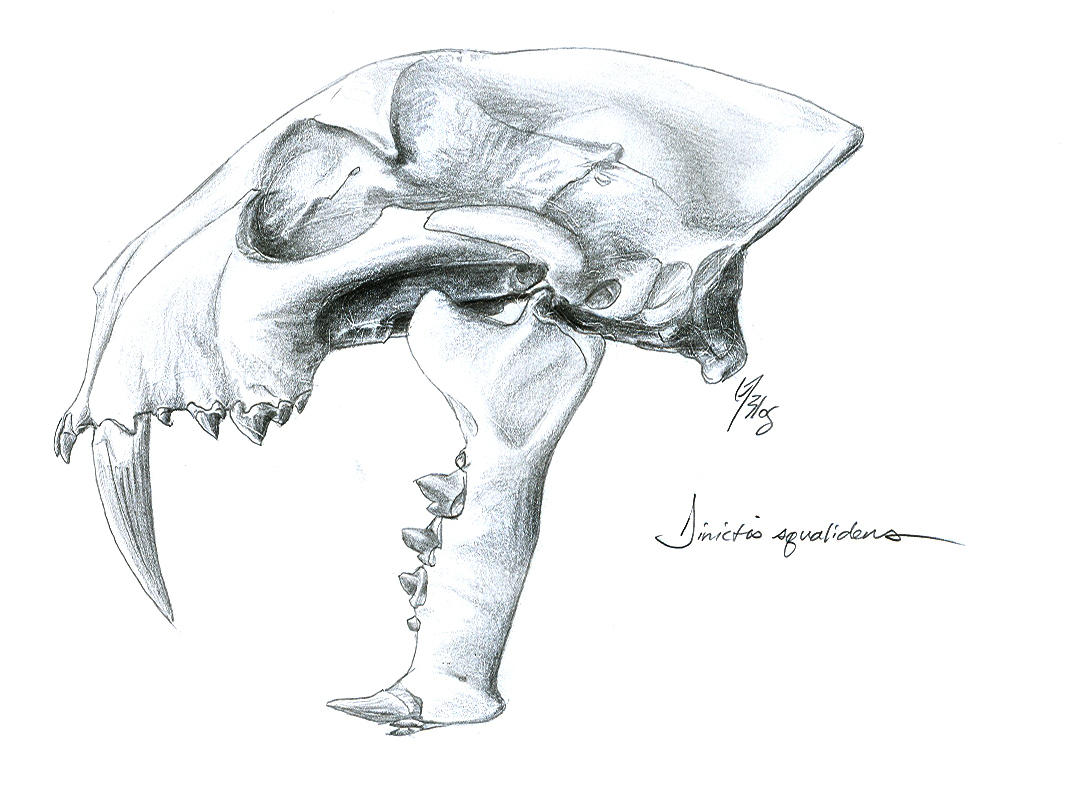 Watch
My favorite sabretoothed feline, Dinictis squalidens ("shark-toothed terrible biter"), has a curious and short skull. Done from several specimens, this is a sort of "generic" skull.

does Dinictis squalidens really mean "shark toothed terrible biter"??
Reply

OH MY GOD~so dinictis is your favorite sabre toothed feline

Well it actaully was not a true cat, but a ancestor

This pics awesome~

I got a dinictis pic on DA as well

Just uploaded it today

Of course notthing compared to this

Reply

dinictis is a ancestor of a cat
Reply

I don't really try to compare my art to anyone else's, so yours is just fine. Mine is, if anything, substandard and heavily in need of improvement (new style, method of rendering, etc.).
And yes, i know is closer to nimravids than felids, but both are feliform carnivorans, and that's "cat-like" enough for me

Glad you like it.
Reply

its not feline but a nimravid
Reply

i know but to me it is Feline
Reply

Condolences,then you dont understand science,and bigfoot or easter bunny could be real for you
Reply

Yes, which is why I only call it "kitty" in general.
Reply

Nice scientific illustration (as if I expected anything less from you).

You've captured the grace of the feline skull very well. And has anyone ever told you you have nice penmanship?
Reply

Thanks. It is a beautiful skull, and I've always liked my buck-toothed Dini.

People comment on my tiny hand-writing, which just developed with the need to cram a lot in a small space. I think penmanship is a dying art, and the need to keep up my hand keeps me writing in notebooks.
Reply

nice job you should work in this area for drawing the bones of dinossaurs and other mamals
Reply

Thank you. And in fact, I do draw bones and other things. These are more of my less scientific stuff, things I did for myself....
Reply

Reply

Reply