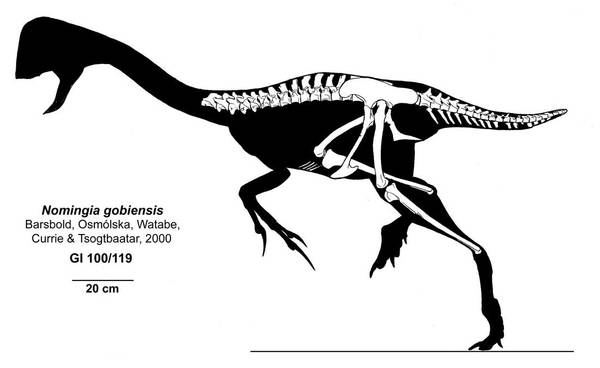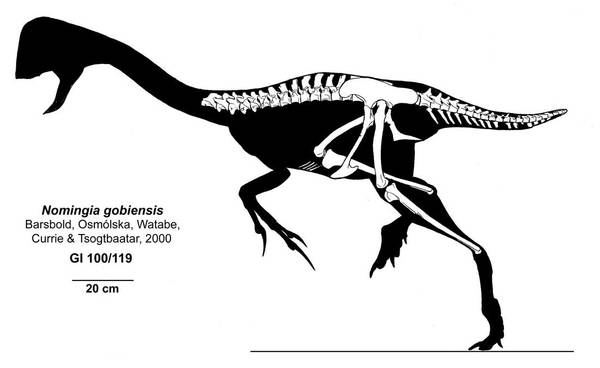 Nomingia
represents the first oviraptorosaur to confirm the presence of a pygostyle (fused series of vertebrae at the end of the tail) outside of birds themselves, or at least among theropod dinosaurs. Apart from this feature, the tail is extremely short, highly pneumatic, and reiterated the importance of oviraptorosaurs to the question on the origin of birds, which Barsbold has previously asked many decades before. I have previously shown off it's well-preserved (but incomplete) pelvis here:
[link]
Here,
Nomingia
is shown with a caenagnathid aspect, much like
Chirostenotes
:
[link]
This is approximate, and it is unknown where this animal's affinities lie, whether it is with the caenagnathids, with the oviraptorids, or outside of a group shared by those two, although that last scenario has been the general concensus of analyses (it is otherwise associated with caenagnathids).