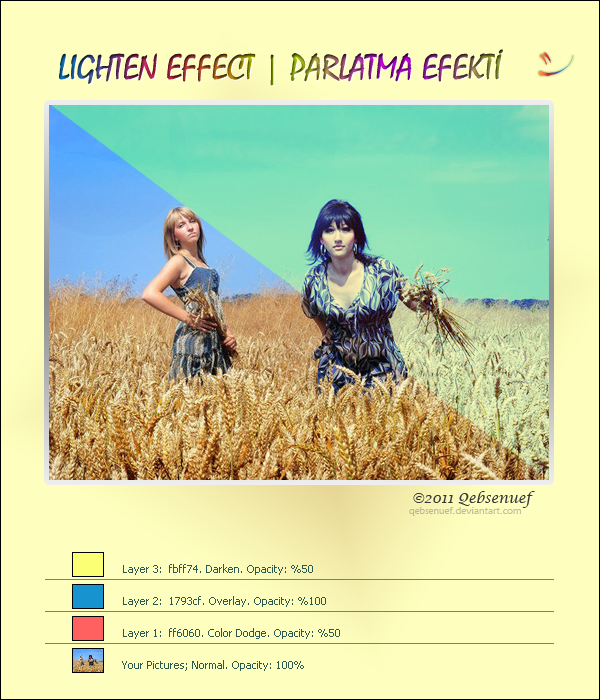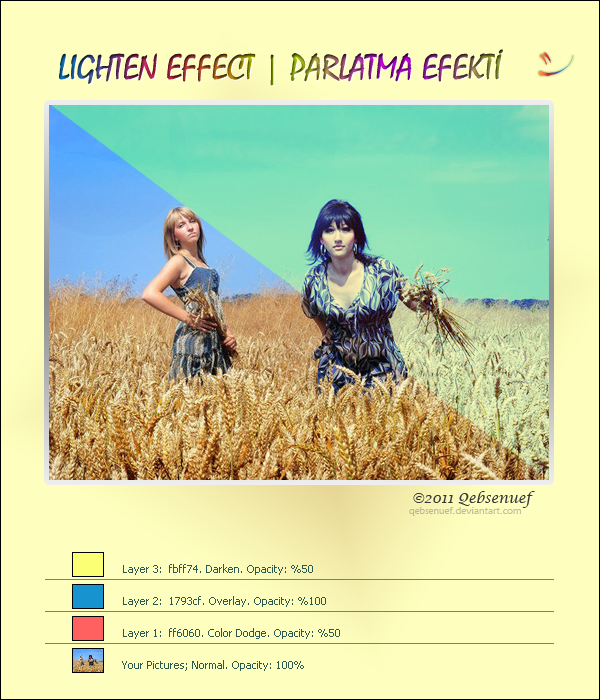 Watch


Layer 3: fbff74, Darken, Opacity: %50

Layer 2: 1793cf, Overlay, Opacity: %100

Layer 1: ff6060, Color Dodge, Opacity: %50

Your Pictures; Normal, Opacity: 100%

More:
my gallery
Video Tutorial:
[link]

wow this is very useful

thank you so much
Reply

Neat technique- I may have to try this....
Reply

Your should make your tuts as "action scripts".
Reply

You have a very unique way of editing images. I like it C:
Reply

Reply

Woot, awesome, thanks!!

Reply

Haha, you're welcome! Thank you too.

Reply

No probs! I love putting effects and stuff on photos but I can never find the right ones haha xD If you have any more lighting effect tutorials coming out soon I'll happily watch you!

I've seen your other ones, they're great too, very helpful!

Reply