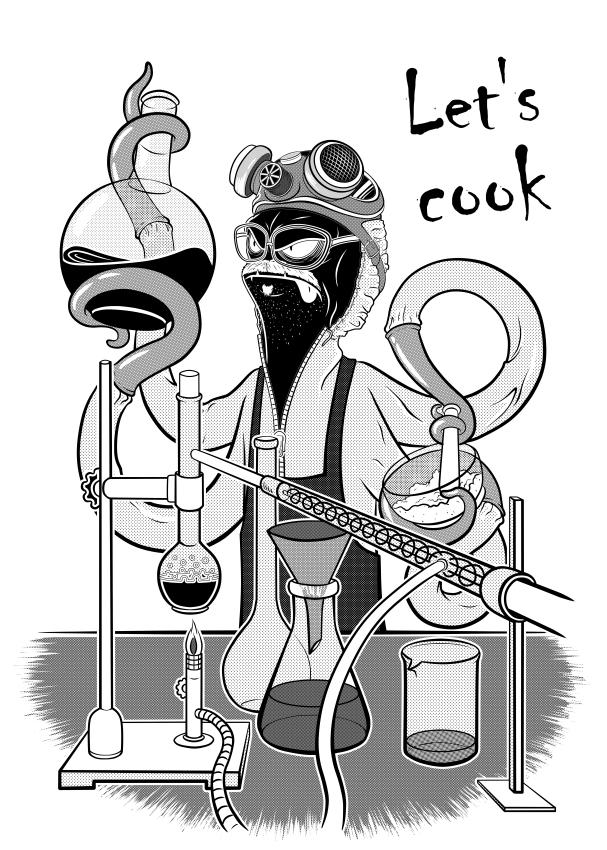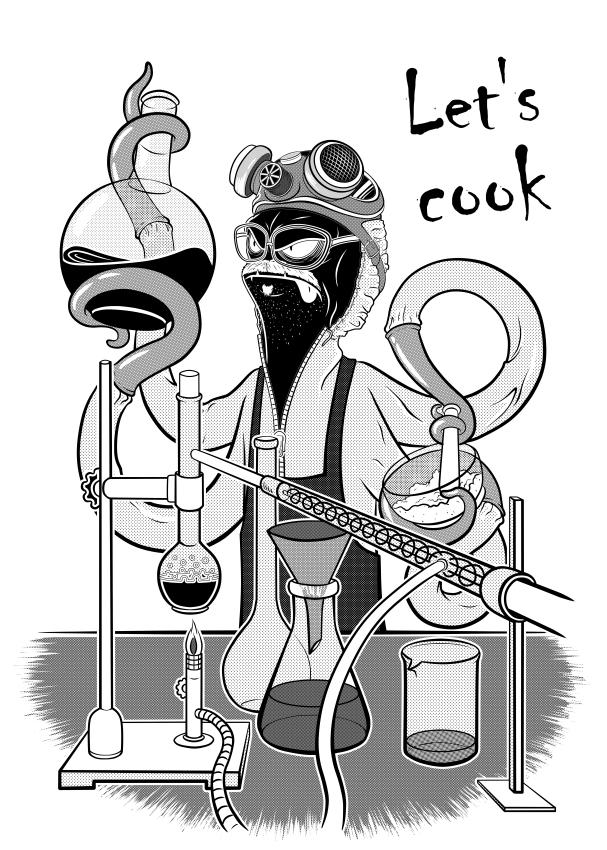 Tshirt design

Available on:
oktawear.com.pl
www.designbyhumans.com/shop/Okta/

I suppose an octopus would be handy with being in a lab. Looks like it may have been inspired by Breaking Bad with the moustache, glasses and the whole body suit. And that Chiller font. I love using that. LOL. I like how it's colored with patterns like a manga comic. Very cool.
Reply

Thank you

It lacks of details and there are some blanks that I was too lazy to cover with rasters. Not perfect but my favorite in all my octopus designs

BTW, Im big fan of Breaking Bad. "Im the danger!"

Reply