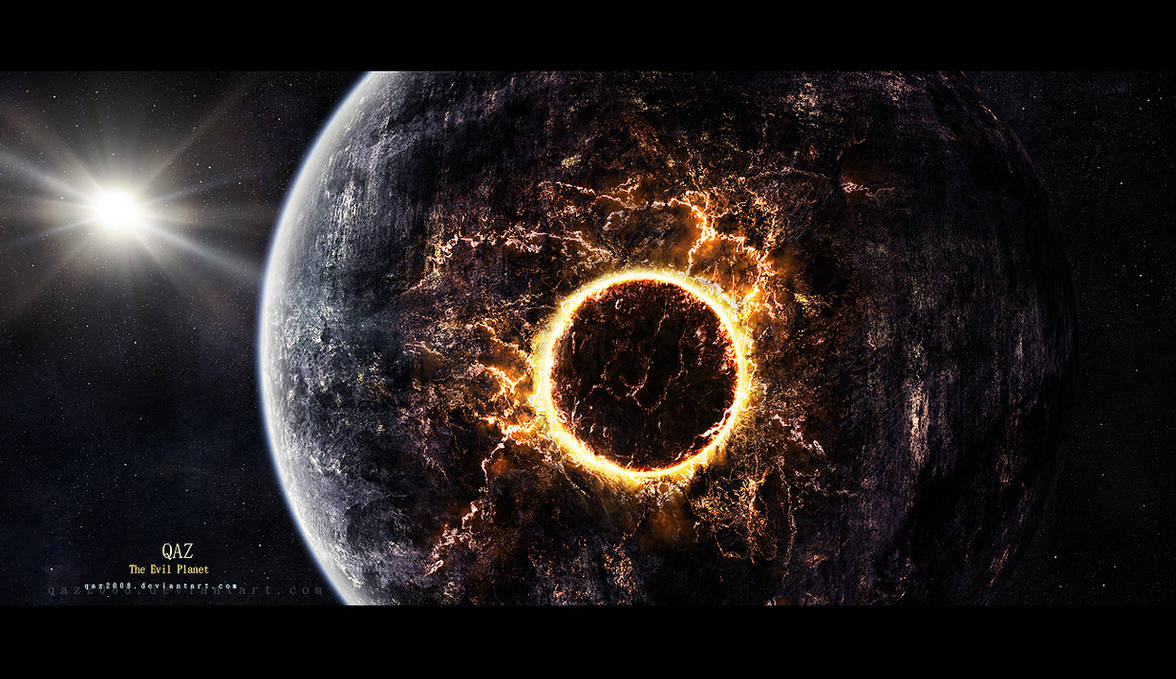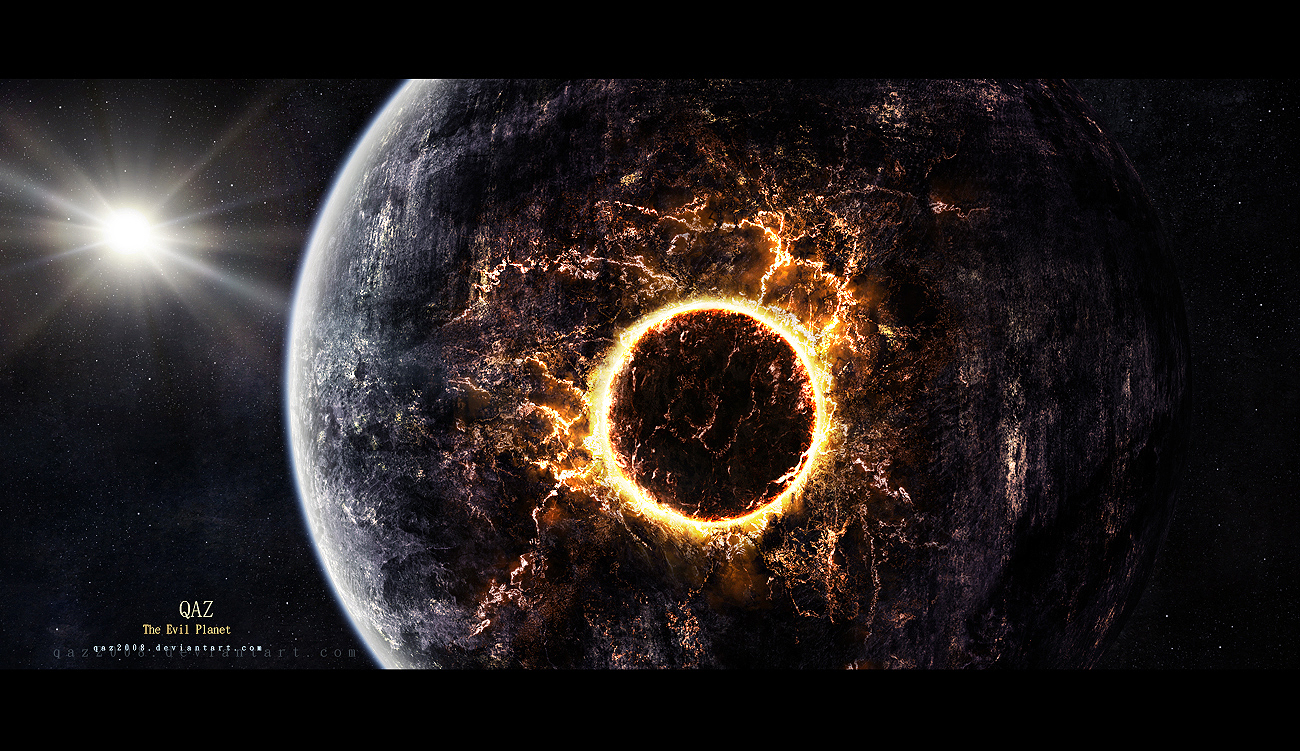 Watch
The evil planet has eaten its moon!
Yeah a little fantasy! I had this idea from along time and I did try making it before maybe several times but I didn't like them so I waited for a while then I made it again and It looks fine now! Anyways, the pic took me about 4 days! and I would give it more time but you know my gallery isn't super so this would fit with it!

Ok, I hope you like it.
Texture I used
I worked on the planet in 6000×5000

Original resolution=4000×2312
Edit: This work has nothing to do with movies or anything. The idea is by me!
Daily Deviation
Given 2010-08-31
The Evil Planet
by =
qaz2008
Suggester says:
"A wonderful piece depicting a beautiful death. This is one of the best "planet destruction" works that i have seen, and has a very high level of detail."
(
Suggested by DexausMelmac and Featured by MacRebisz
)