Once Retro arrives in the city with his band mates, their world is flipped upside down. No longer were they the rising celebrities on the block as they were back home, but now much lower on the totem pole.
One of Momma's Boy's biggest rivals when it comes to holding similar audiences is the band Rockabilly and the Bronco Boyz. This band is, of course, led by a beautiful Pegasus named Rockabilly, but often going by Billy or Rocky.
Rockabilly embodies everything Retro Dash is on stage, but does it to a cleaner degree, capturing the hearts of the teen parents, who value the Pegasus's kid friendly appearance, stage presence, lyrical composition, etc. in comparison to Retro and his more emtional, punk-like adult oriented music that their children flock to.
Rocky's family-friendly demeanor is all a facade and Retro is aware of it. Billy uses it to climb the ranks of the music world, manipulating his audience into believing he is this icon of purity and gentlemanly desire. This intimidates Momma's Boy greatly as it is made up of the more loud and proud, cruder members of society; smoking and drinking while preforming, cursing within their music, etc.
The larger Pegasus leads with his handsome greaser aesthetic while Retro is more dark and grungey. Rocky advocates for all inclusive familial musical listenability while Retro performs mostly adult oriented music for an adoring teen audience who's parents often protest the listening of. While Rocky's music is upbeat and lighthearted, Retro spouts off emotional ballads, rebel-esque lyrics to incite rebellion, and songs of love lost. It's a battle of two musically gifted Pegasi, but only one you can take home to mom.
Retro refuses to build up a celebrity persona in order to grow his band's reputation. Some members like Baxter Belle encourage his bandmates to clean up their act a bit, but little to no avail; they don't believe in faking it to the top. Take them as they are or let them fade away with time.
💕🐉💕
More of Opehliaverse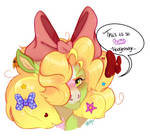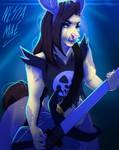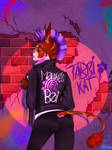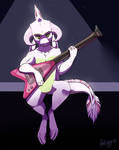 🌟Credits🌟
Rockabilly was originally designed by Russmindjk and can be seen here:

Image details
Image size
1239x915px 445.14 KB