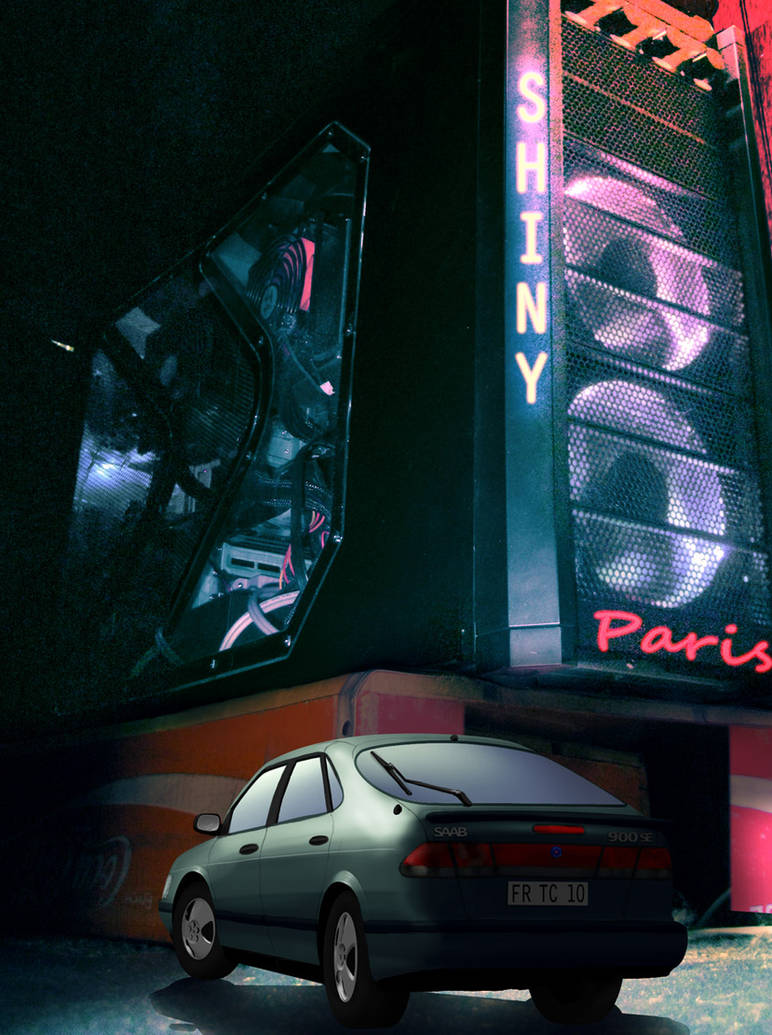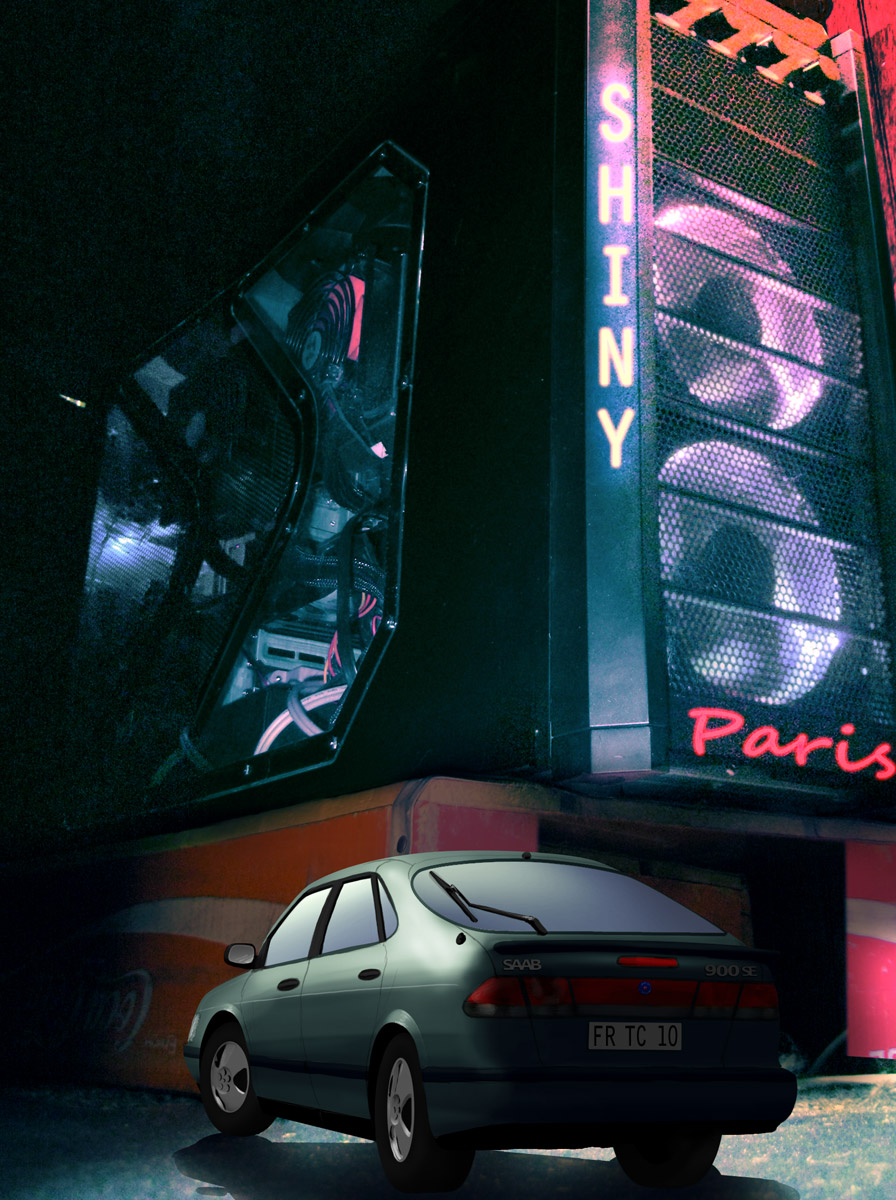 Assignment for Raster image processing at RMCAD

We took a randomized pair of noun + adjective out of a hat (my hat actually XD) and were to create a visual representation of what they meant to us using imagery and text.

I interpreted "Shiny Paris" as a social epicenter for one's life. I do a lot of work-and-play on the computer most of the time, and talk to friends over skype quite a lot, thus the background of my computer case. The foreground is a Saab 900, the car I drive (though mine is black), and represents my other favorite social passtime - bumming around the city with a few friends, no where to go, and nothing to do but talk and have a good time.

The background is essentially two photos I took of my desktop computer's case, and merged in photoshop. The Saab was painted in photoshop basically from scratch (used a very rough sketch as a guide)

lol, you have the same PC case as me, except for those nobs o_O

Anyhow, interesting picture m8.
Reply

I love big black monolithic cases, always have. Especially nice to have all that extra space, and I'm not a huge fan of fancy schmancy over-decorative plastic crap on computers.
Reply

Man this is one of the coolest mixed medium things you've done.
Reply