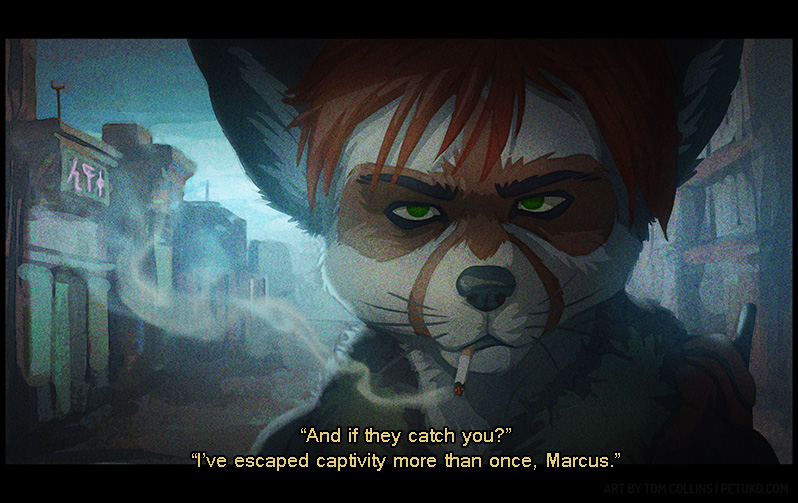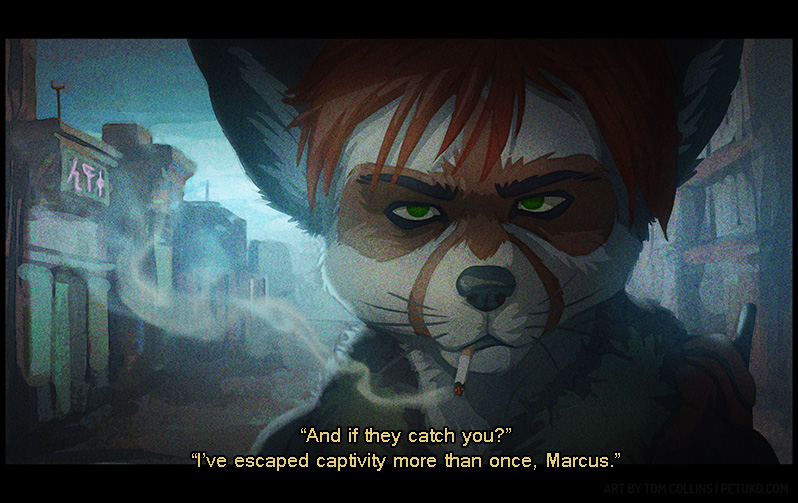 Decided to try one of those faux-screenshot things as a warmup today.
Marcus is urging Alexa to stay in Se Atle where it is relatively safe, instead of head back to her homeland where the Caluran Federation army is advancing.

Based on an old sketch from around 3 years ago.

Nice warmup Tom.
Nothing can stop Alexa... well maybe a smoke break

Reply

*slowly goes to download to use as phone/computer wallpaper*

love the grainy look to it, really makes it look like its from a movie or something. very well done my friend!
Reply

He escaped captivity, but not nicotine addiction.

Reply

Reply