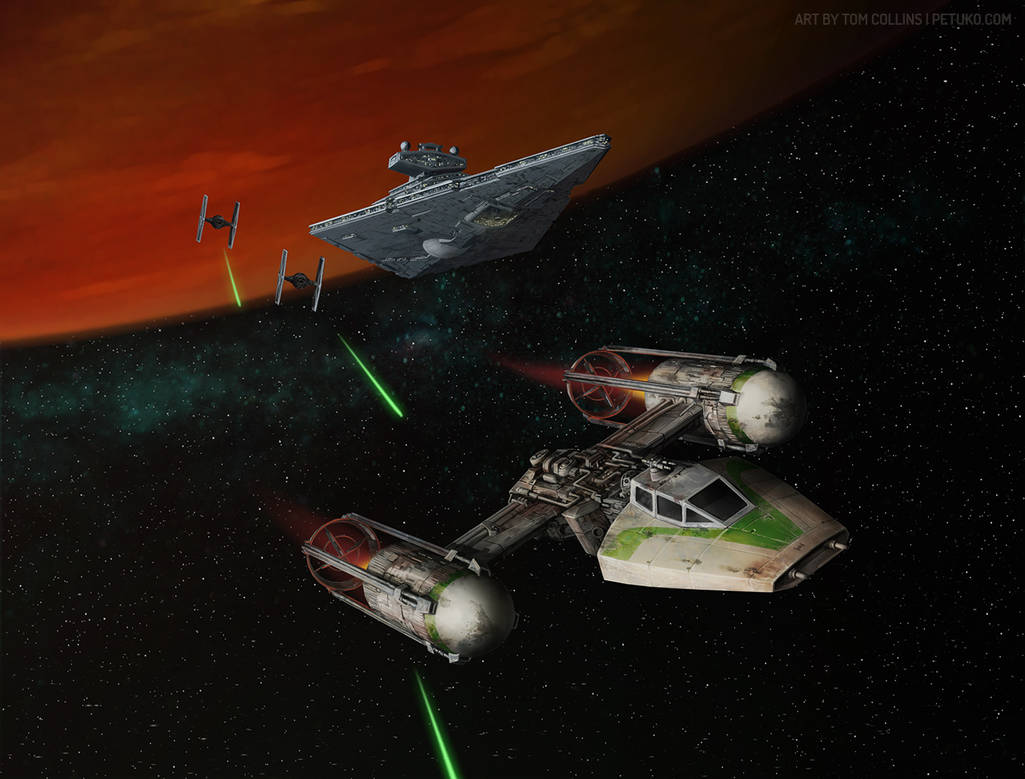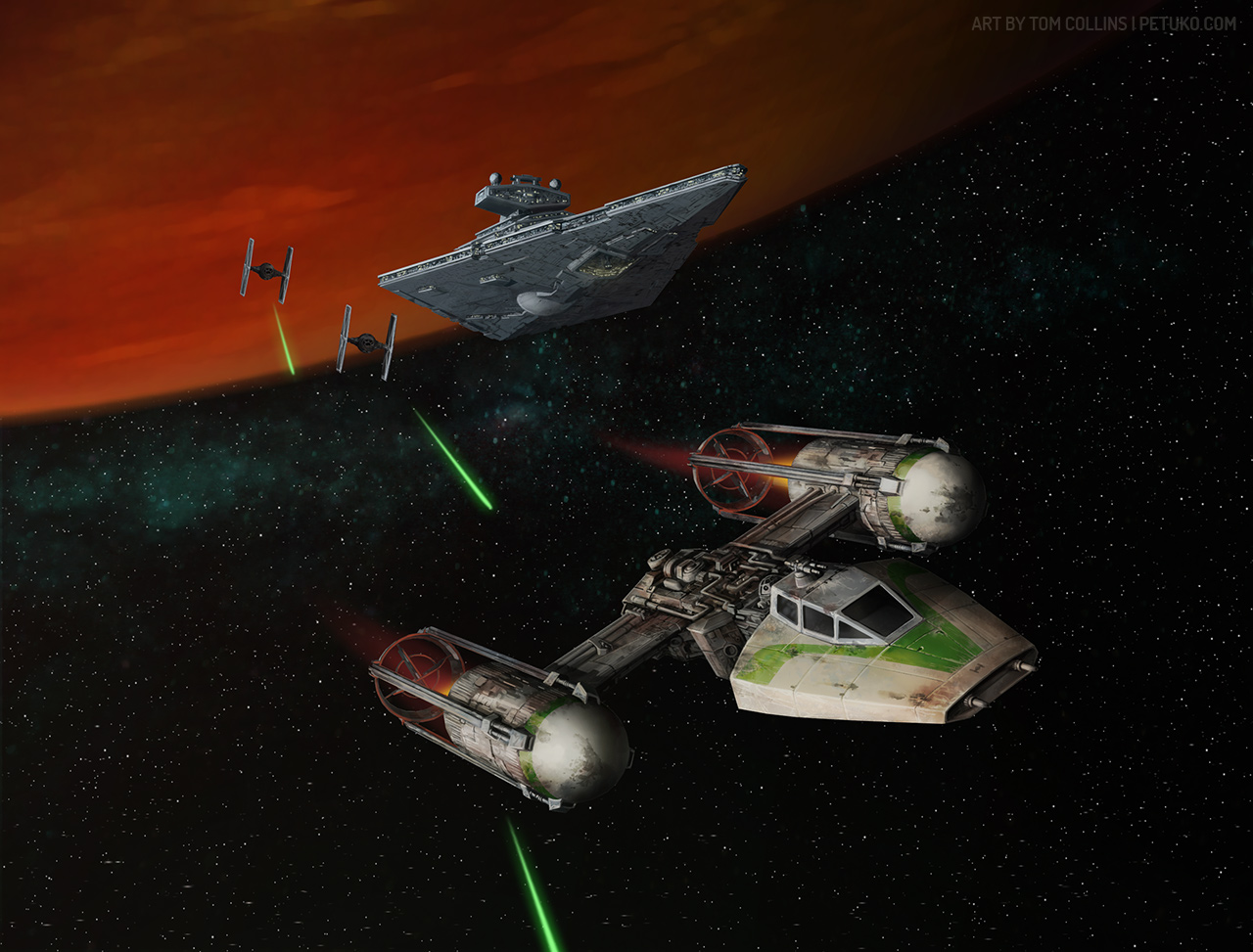 Some Star Wars fanart I made for my dad's birthday. Got a bit overzealous on this but w/e I think it came out nicely

also, don't fear commissioners! I still have a lot of catching up to do after my week without a working tablet pen. Just wanted to get this done first so it's outta the way

The X-Wing got all the glory, but the old Y-wings seem like they were the real workhorses of the rebel forces. All that weathering and battlescars, really well done.
Reply

"We'll just send two."
Said the Plot.
Reply

Good ol' plot, saving heroes since the dawn of storytelling :3
Reply

This looks great! Keep up the good work.
Reply

Them details. Like all the battle worn/grudge/rust you put into it as well.
Awesome work here Tom

Reply

Reply

"R3, seal the stabalizer and lock it down!"

*beep be-* BOOM

"GODDAMMIT!"
Reply