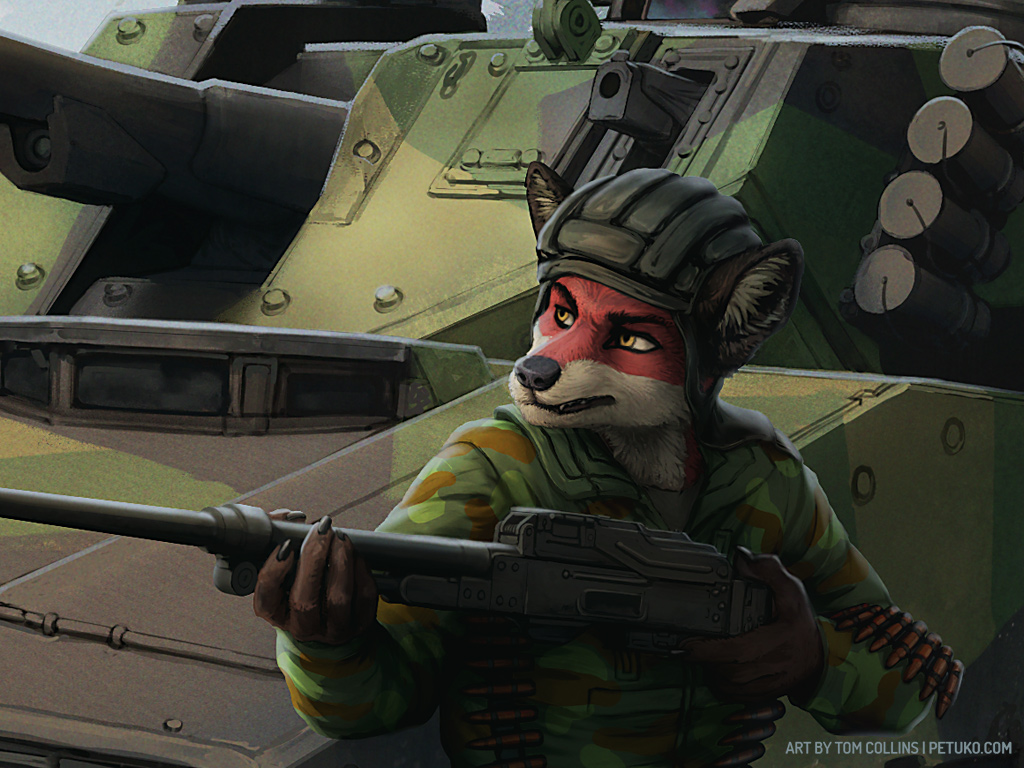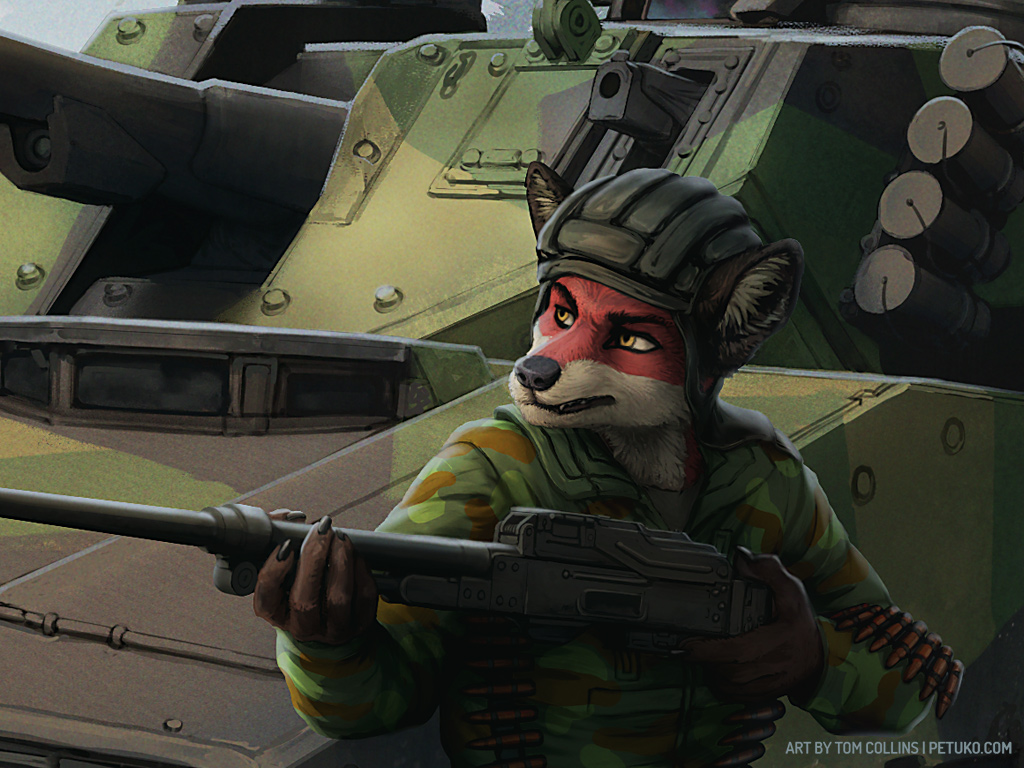 Detail crop of previous. Not quite 100% original resolution.

I forgot to mention how much fun I had working on this piece. It took a long time, but I feel it paid off pretty well in the end =]

fanatics job awesome detail
Reply

I couldn't imagine trying to fire that machine gun with no proper grip.
Reply

Hehe, me either. Apparently it's possible though, according to the commissioner (they actually did so; this pic is based on a military exercise they were in)
Reply

Hmm, I would imagine a PDW of some sort would be much more practical than yanking the coaxial gun out of its mount for a situation like this. Not a criticism, just a thought that came to mind is all.
Reply

From what I know, this is based on an exercise the commissioner participated in where they demounted the machinegun from the turret and the crew joined the infantry.
Reply

Still amazing as always ^0^ ^_~
Reply