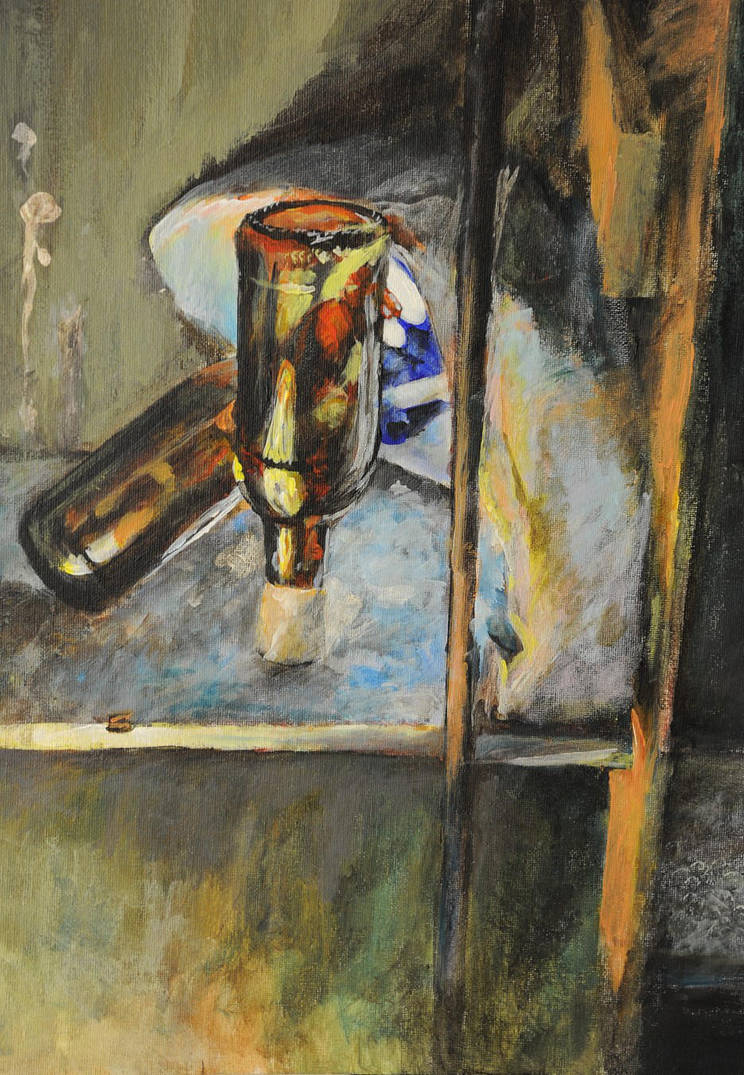 Acrylic on canvas board, still life painting at RMCAD

Assignment was to use glassware, and utilize the reflections/refractions/transparency of it.

I like your use of colours. They are great, brings a bit of life in em.
Reply

Thank you

One of the discussion points brought up in my sophomore portfolio review last week was my use of "broken colors", it definitely shows in the paintings I did. I'd like to bring more of that into my digital work eventually.
Reply

oh well its definitely glass. funny how the blue pops out in the middle..

Reply

Thanks

The blue actually comes from a very deep blue short glass I taped over the light to give it a bluish glow, and compliment the warm bottles. I like how it makes a good focal point.
Reply

the complementary effect is strong, though the form is somewhat abstract which tends to make your eyes get stuck in it...
Reply