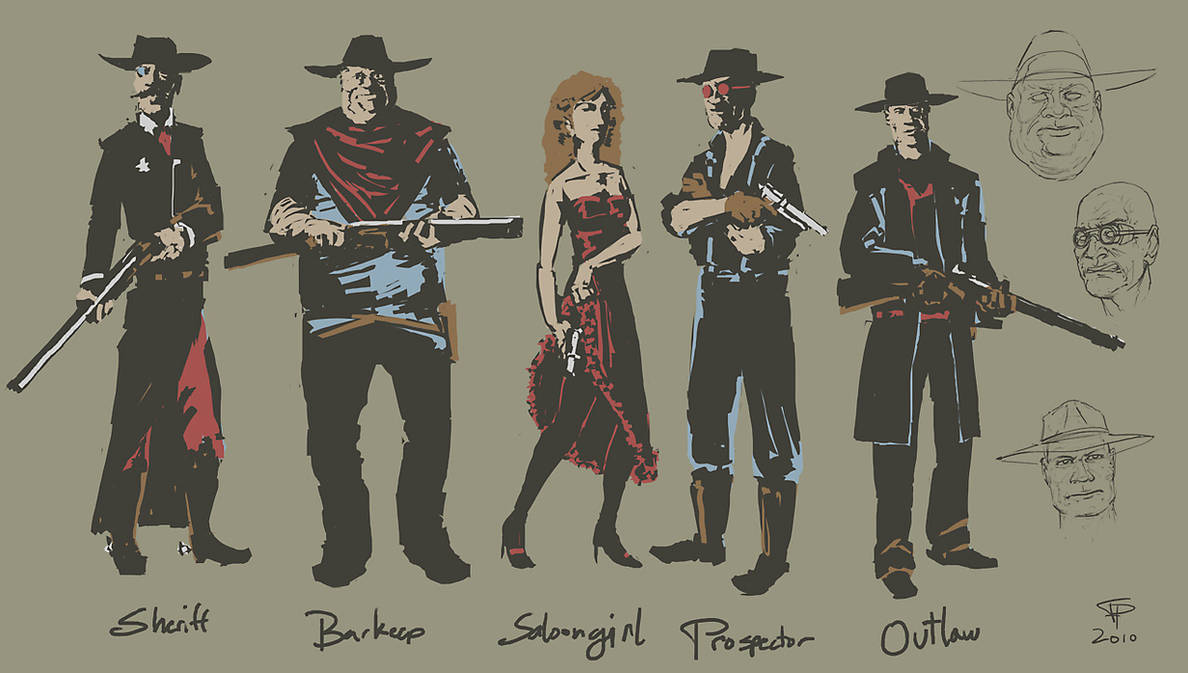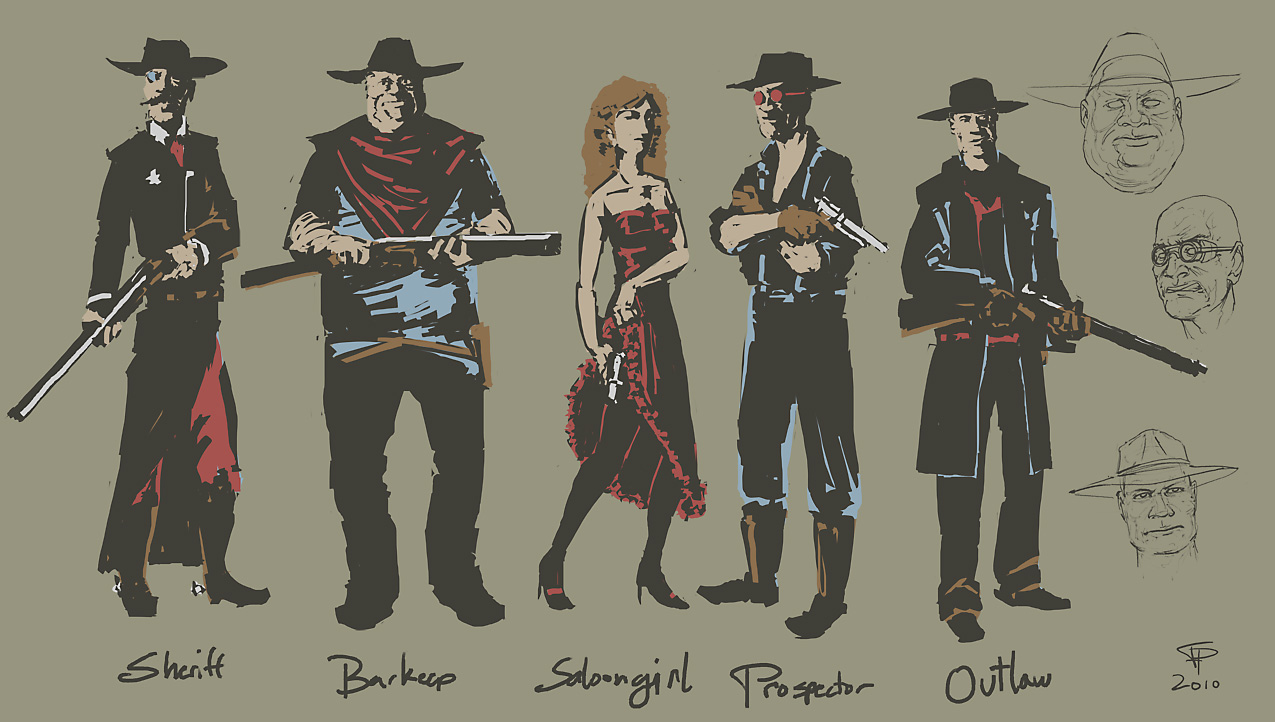 Another exercise for character design. Went with a western theme. Wanted to keep them extremely simplified - thus the silhouettes + minimal color.

Does everyone call him Barkeep?
Reply

great work I really like the dude with the sun glasses.
Reply

These are kick ass! Really awesome man, I love each one's unique style.
Reply

jesus christ it's an army of thomas. (no seriously though, big improvement from even a year ago :3) you continue to wow me with your awsome and make me want to improve more xD
Reply

This is one of my favorite things you've ever done. They're so great- and I really love the detail face views on the right. You've really gotten good at drawing different things and styles.
Reply

Lmao, glad you like it :3 I didn't even spend all that much time on it, maybe a couple hours at most.
Thank you!

Reply