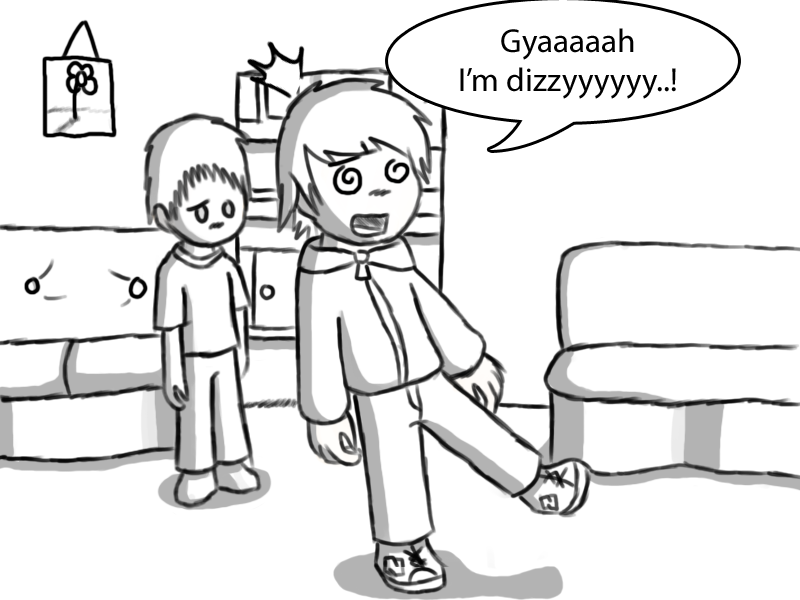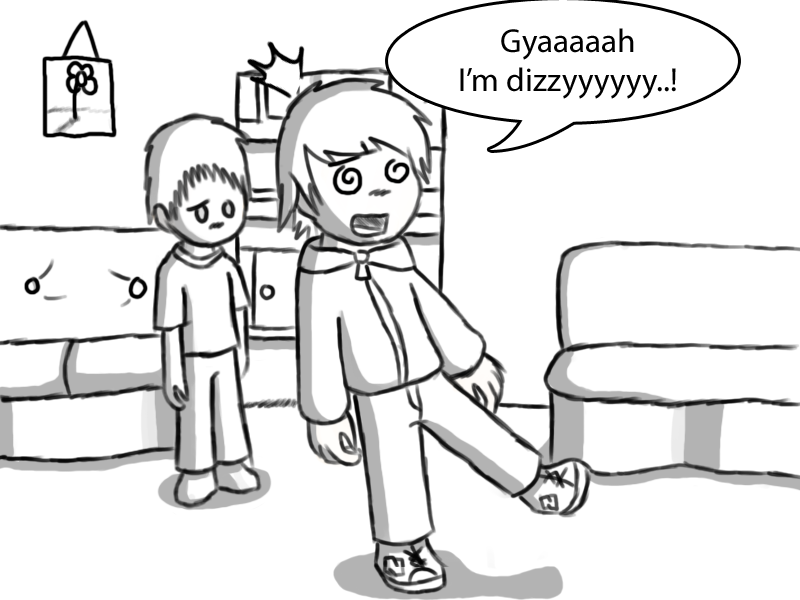 Watch
don't you just HATE IT when this happens?

for those who don't understand what im talking about, im talking about when you lay down for a long time, get up really quickly, then get a bad headache that lasts for about three to four seconds.

it REALLY ANNOYING.

Happens to me all the time >.< gahh...so annoying.
Nice pic though

Reply

ugh, its annoying, but for some reason, i'm beginning to enjoy it (IM NOT CRAZY GAWD!!)

thanks!
Reply

The one time I woke up cause my stomach hurt REALLY REALLY BAD, and I got up too quick. I went to the bathroom and fainted 2 times in there then once in my dad and mom's room. I also kept seeing stars. :l
Reply

Reply

yes, woah XD
BUT I IS STILL ALIVE! XD
my dad said it's probably because i was very sick :/
Reply

That's always interesting. It often happens to me when I'm getting out of a hot tub that I've been sitting in for more than 10 minutes.
Reply

it happens to me twice every day whenever i'm lying down reading a book or watching tv, then having to get up quick to do something (usually homework)
Reply

Oh, but I LOVE doing that! Except when I have a headache. Then it HURTS!!

But normally, it just makes my brain flip out and I get tunnel vision. Which is awesome. xD
Reply

huh.

whenever that happens to me, i just get really dizzy and then i feel like there's a fire circling my head.
Reply

Ugh! That happens to me all the time! >.<

It happened to me today! DX

I love the one guys expression in the backround though XD
Reply