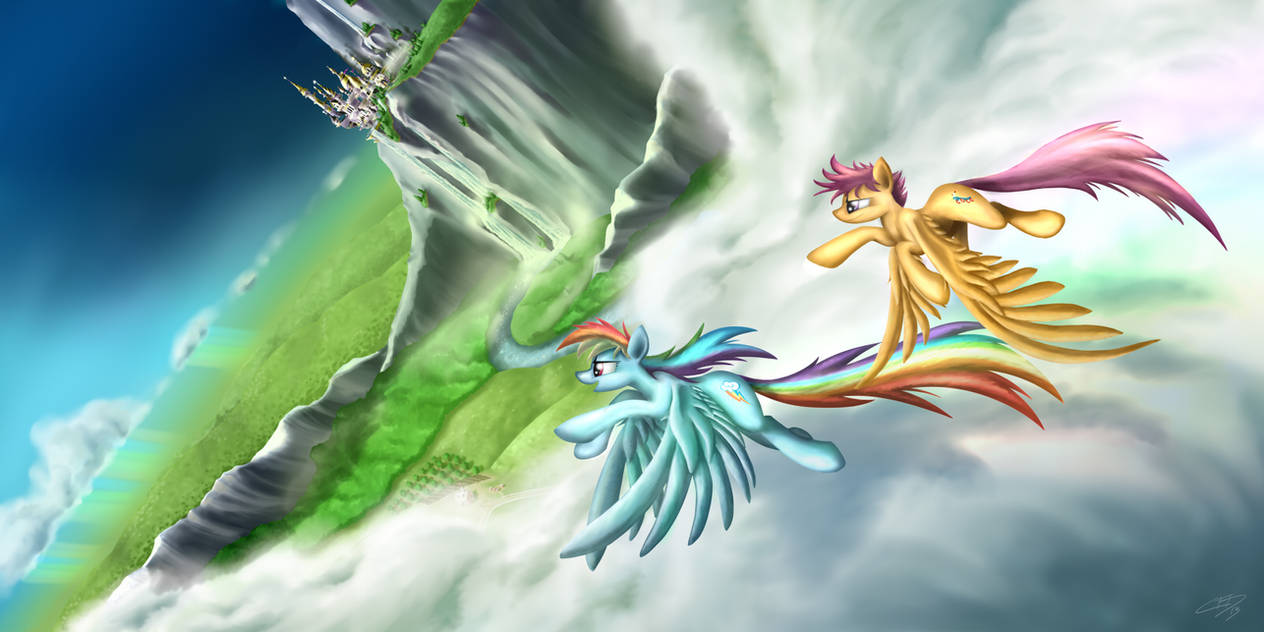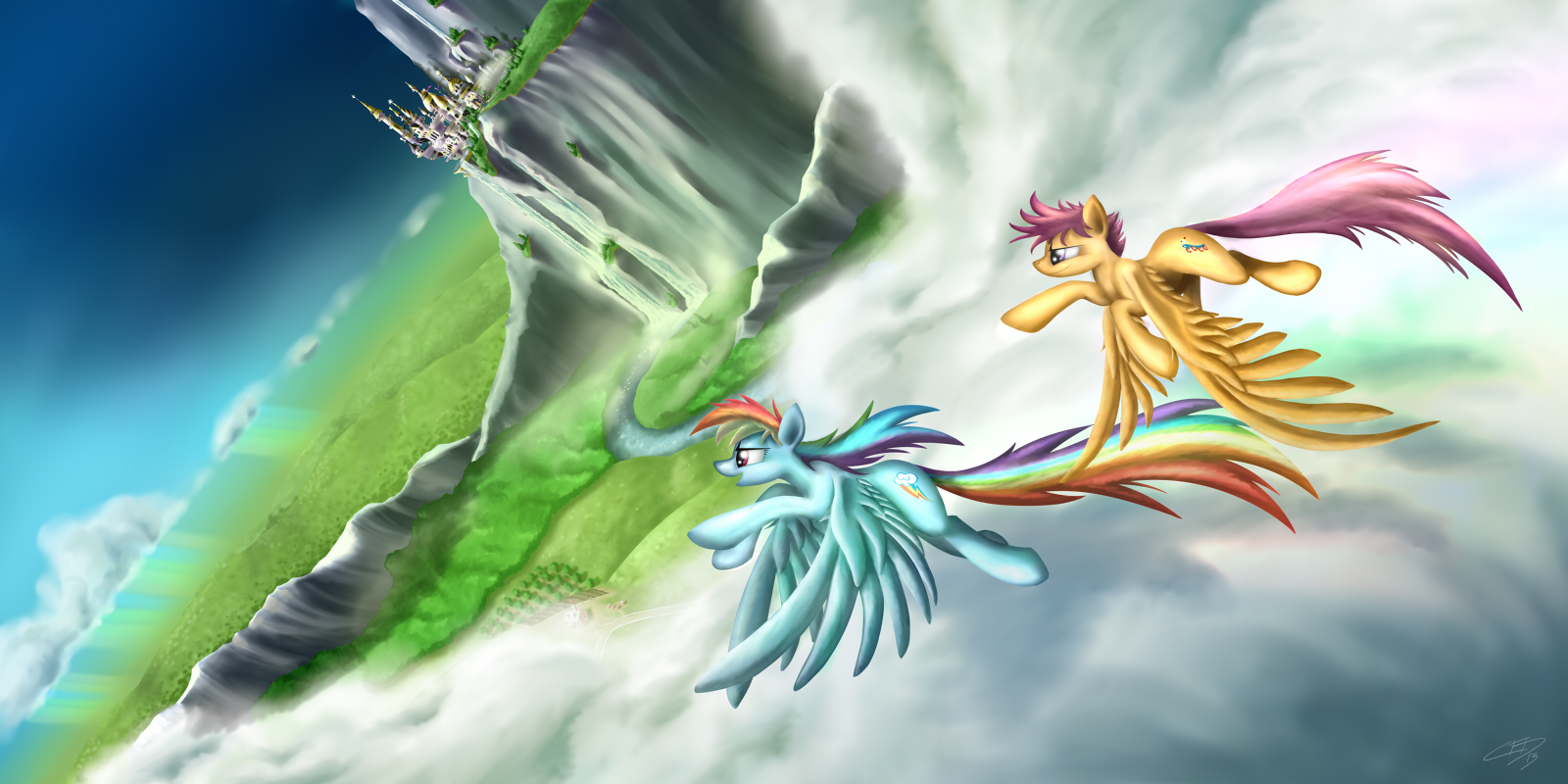 Watch
This was going to be a solo picture with Rainbow Dash, but the initial sketch accidentally looked like an older version of Scootaloo, so I went with it.

I underestimated tiny Canterlot. Even tiny Canterlot took way more time than I thought it would.

Entirely painted in Paint Tool SAI.