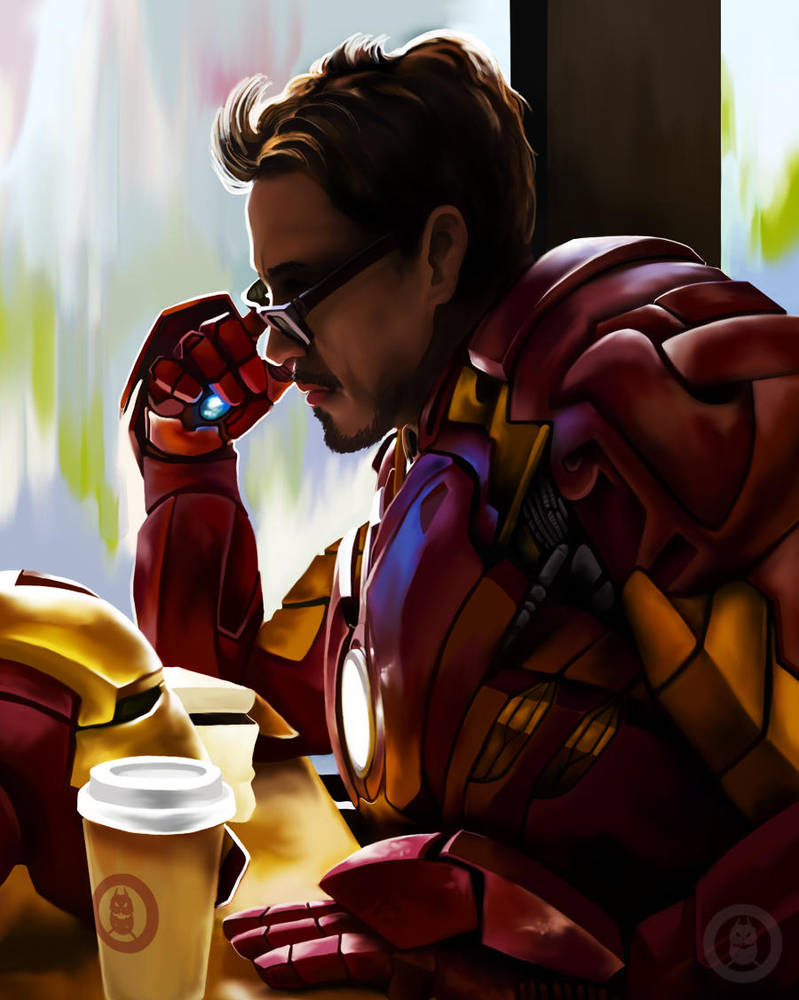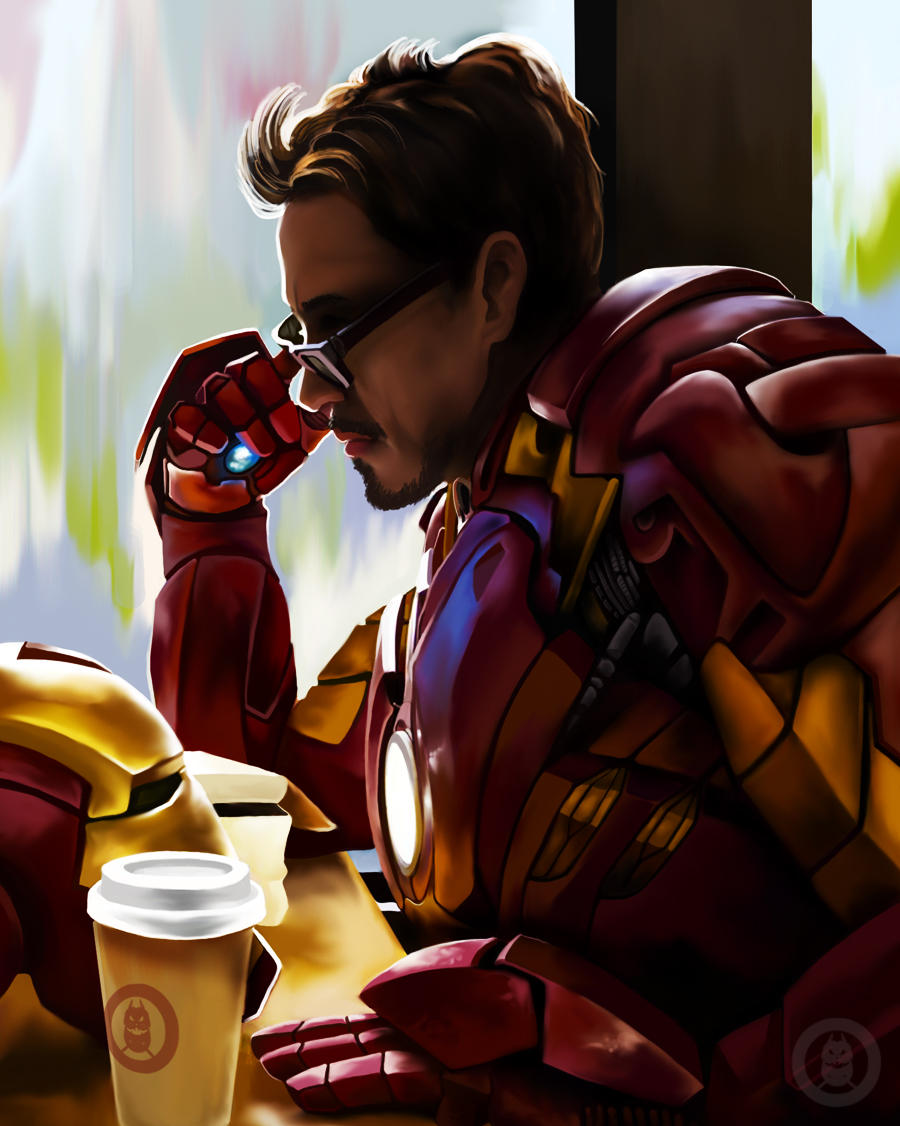 Watch
TUMBLR
--------------------
Oh boy... This study was so fun to do!
This is the very first time I draw something without looking at the global appearance.
When I had finished the rough sketch, I only worked by zones, without taking care of the global aspect of the drawing.
It took me something like 3 hours to draw a rough sketch and 5 to clean it and make it better.
I hope you'll like it!
Made with Photoshop in 20 hours.
For something without a reference it is very highly detailed on the design part of the amour. You must be a big fan of Robert Downing as Ironman for such a feat! I love the pose and composition, very movie like Robert Downing version of Iron man. The style of digital airbrush seems almost like an oil or acrylic illustration. The only detail I see that needs a bit work is the lighting and shadowing, look at the light source coming from the sun through the window and how the cup is too light compared to the armor and Tony. I still love it!
The Artist thought this was FAIR
44 out of 49 deviants thought this was fair.