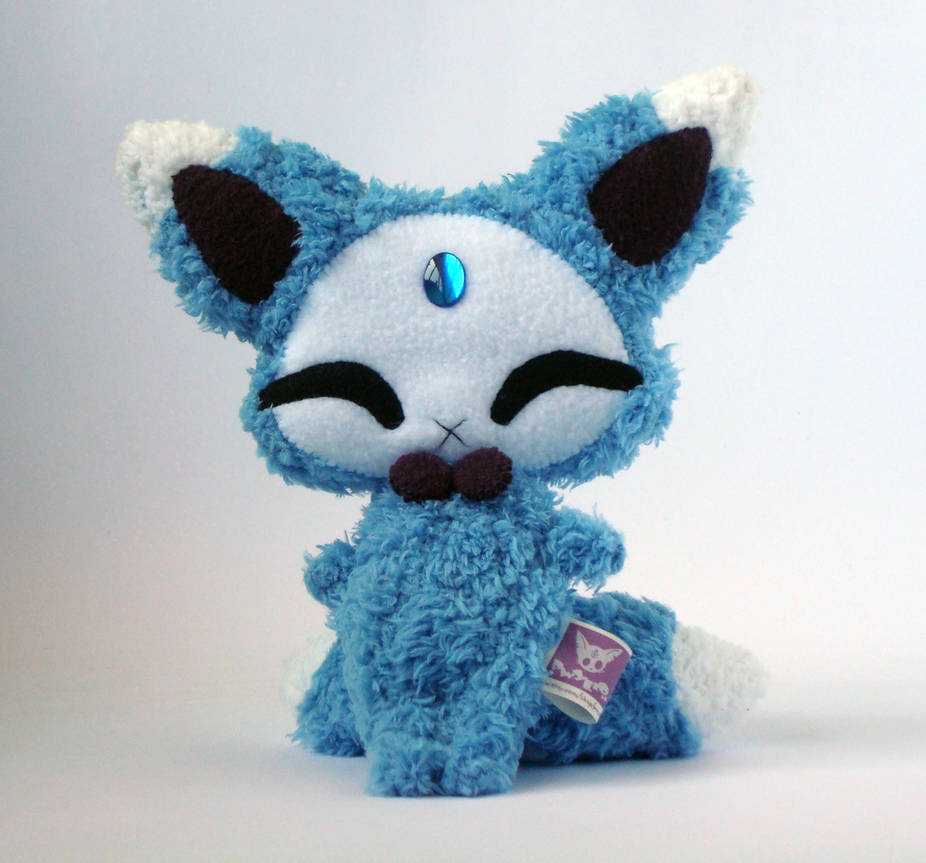 Watch
LIMITED TIME ONLY! I'll only be making 2 of this type of Fwox, and then it will be retired for good, so hop on over to my Etsy shop and get one before they're gone!
For sale here:
www.etsy.com/listing/190312983…
This little critter is what's known as a Fantastic Fwox, and its design was inspired by the game Ni no Kuni: Wrath of the White Witch for PS3, which I've been avidly playing for the last few months. Though I love the game and its creature designs, I was a little disappointed in the lack of canine-type familiars, so I started sketching around and this is what I came up with!

Fantastic Fwox are tundra-dwelling monsters that resemble bipedal foxes with 3 tails. They range in size from small to large and can often be found living in snowbanks or hollow trees. They love pine cones and christmas lights and ice skating on frozen lakes. Fantastic Fwox are mischievous by nature and if let into a house, they will most certainly find something to get into. The little ones especially like to nap in teapots if they can find any. Fantastic Fwox are also fond of spices, so best keep those locked up tight, dearie...
You can read more about Fantastic Fwox and the whole Ni no Kuni inspired Fwox family here:
www.pwyllo.etsy.com
--------------
Fwox design and concept are © Pwyllo (Oj Flohe) 2014. Please do not use them without my permission. Thank you!