A FEW WORDS


Don't forget to click that Favebox ( the heart

found at the top ) if you liked this Journal. Don't worry, it's safe to click on it, even if it redirects you for just one second to another website. That's just a way for the counter to do its job.


I really want to mention again my "Think about it" Project. It is very dear to me and to Alligatorr and I want people to share their ideas. Details can be found here => putyourbravefaceon.deviantart.… & putyourbravefaceon.deviantart.… & solitude.24bps.com/thinkabouti… <= or in the submenus of my Journal, just a click away for you.



I am not sure if you are aware of this, but the new movie of Peter Joseph and of the genius Jacques Fresco entitled "Zeitgeist: Moving Forward" appeared on the 15th of January. With 315 theatrical Venues in 60 countries; in 30 Languages, the unprecedented, record breaking, non-profit "Zeitgeist: Moving Forward"
worldwide release has begun. I and my love, Alligatorr, waited for this for a long time, so, of course, on Saturday we went there full of enthusiasm and curiosity. It was a touching movie, as always, full of hope and the eagerness for the better. It was a surprise to see all of those people there. I never thought that so many would be open-minded for such ideas and would even think about the possibility of paying attention to the most important and useful Project that we have in the present. I actually even asked an elderly woman who sat right next to me the entire time if she liked it and she replied to my surprise, with a big smile on her face: "Obviously. I liked it very much." So, we can change this world, one step at a time, folks!

If the old people can comprehend and support this, the chances to succeed are even greater for us, the new generation.

For those of you who don't know anything about this unique Movement, here's a teaser for it: What is The Zeitgeist Movement? Started in late 2008, The Zeitgeist Movement exists as the communication and "Activist Arm" of an organization called The Venus Project. The Venus Project was started many decades ago by Social/Industrial Designer Jacque Fresco and his life's work has been to address and overcome the lack of sustainability existing currently across the world and work to incorporate new methods and values before it is too late. The basic pursuit of The Movement is to begin a transition into a new, sustainable social design called a "Resource-Based Economy". This term was first coined by Jacque Fresco of the Venus Project and refers to an economic structure based exclusively on strategic resource management as the starting point for all decisions. For more information, go here: thezeitgeistmovement.com/ .


Last night, I, Alligatorr and my dad spent some time listening to old music, talking about his youth, spending priceless time together and enjoying our beautiful life as a family. Do you still do that? Spend time with your parents and actually enjoy it?

Because for me it will never change.



At the bottom of my Journal I have put together a list of what TV Shows I'm currently watching. As you can see, gppr, it is quite a large number.


:thumb79804276:

:thumb106440876: :thumb141616605: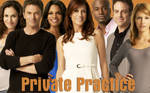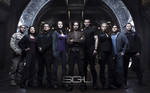 And a few others.


This is my fairytale ... this is my happily ever after ... I love you, Alligatorr!



<=> Special thanks to my wonderful friends from deviantArt: gppr , DameOdessa ,

6nine-eyes9

,

BeehiveStudio

and Ailedda . A

to you all.