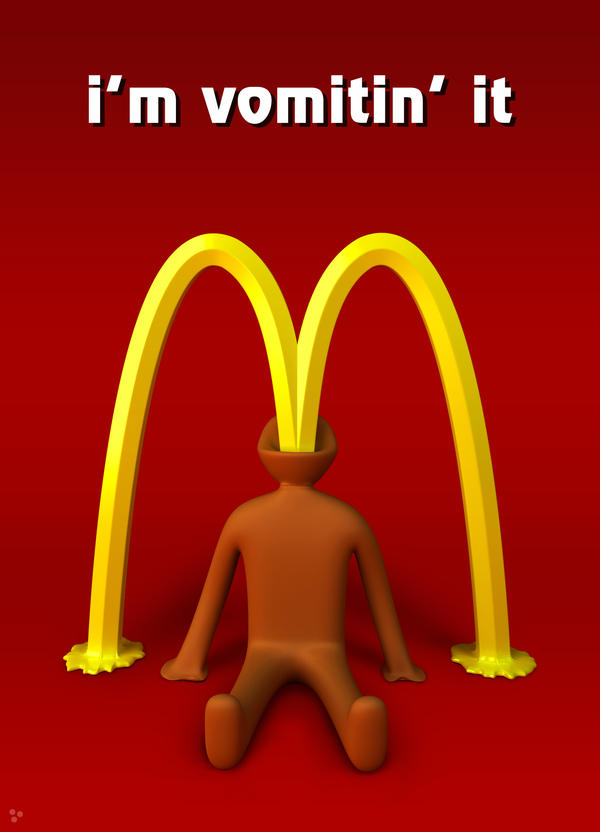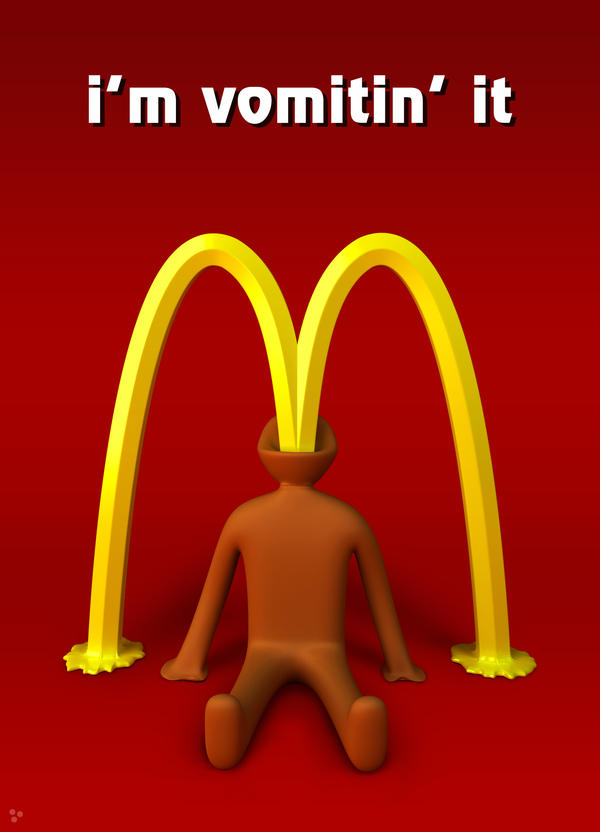 Watch
Daily Deviation
Given 2009-04-20
Fine use of humor and satire.
Use of appropriate colors, fonts and shapes are a definite plus. The symmetry around the arches works well.
Unsure if you meant to give a deliberate urinal appearance to the head, I view this as a definite plus and adding to the message.
The humor is evident.
The main concern I have isn't the work but the rating system itself. I wish there were better rubrics in place so I didn't have to guess at what to rate certain areas- I'm a professional music adjudicator and rely on those guidelines to arrove at a fair appraisal of a work or performance.
All I know for certain is this- you've created a fun piece of imagery, the humor and satire is very funny and deserving of a very positive critique. Well done!

The Artist thought this was FAIR
486 out of 495 deviants thought this was fair.
Brilliantly made!

Love the the message that this piece gives you,
Making you have that sort of playdough feeling, reminding you of somthing you would have made in highschool for a laugh.

I think if you were to get rid of the splatter effects on the floor this picture wouldn't be as effective, as that effect really strongly shows that this poor fella has really eaten a bad burger, so that is a nice touch!

Looking at this, you wouldnt do bad as a graphical designer.
As you have probably heard before sometimes simple can be better.

A pure and simple piece, as effective as it is funny.

Well done and thanks for sharing
The Artist thought this was FAIR
112 out of 116 deviants thought this was fair.