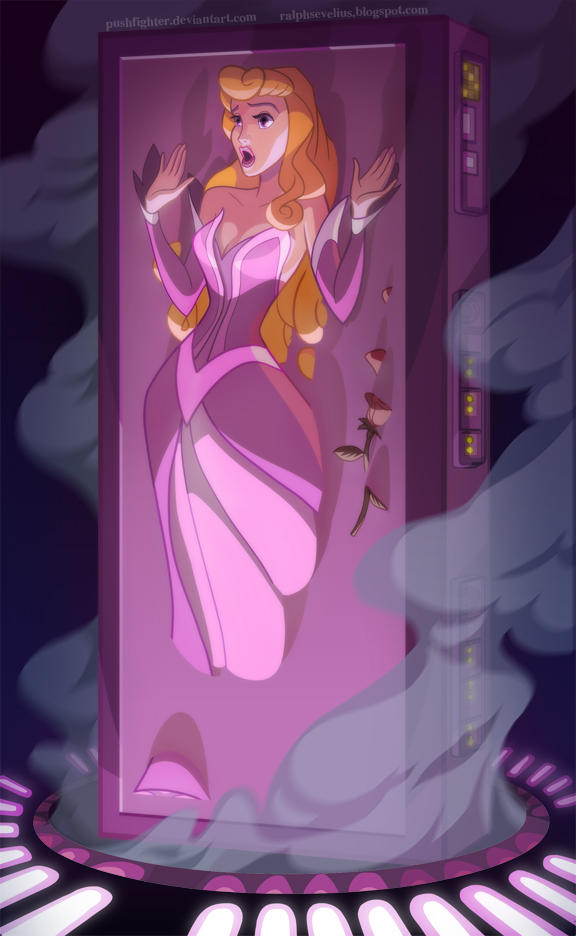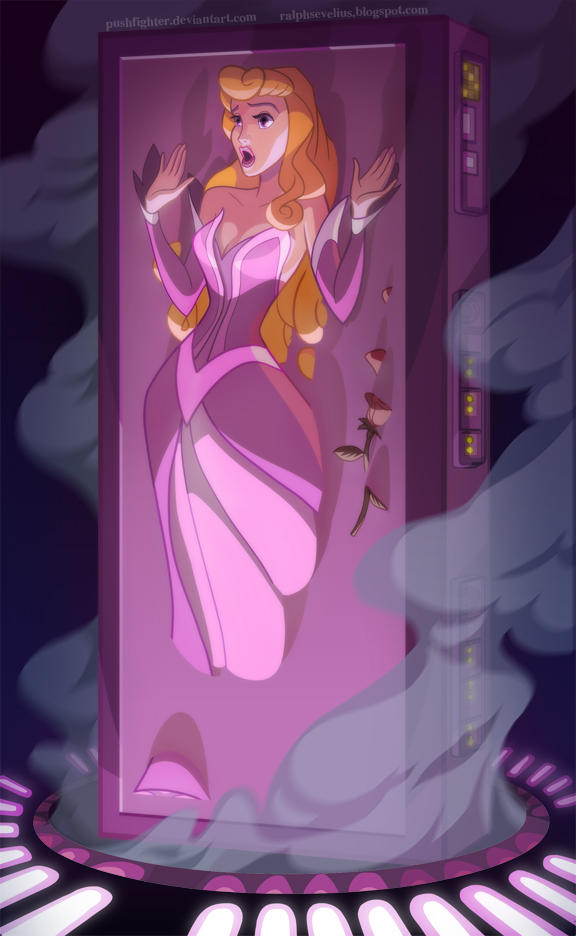 Watch
So here's the 6th installment of my series! Hope you guys like! I felt the carbonite treatment was appropriate for our favorite Disney narcoleptic. This one was a tough one to work out because the costume worked more like a background than an outfit but I think I'm happy with it

Prince Philip: "I love you ..."
Aurora: " I know."
(For all you geeks that get that reference, haha)
(c) pushfighter - Ralph Sevelius
Sleeping Beauty is a property of Walt Disney Studios.
Please do not redistribute or use for personal gain without my consent.
As a huge Star Wars fan, and father of a little girl that loves the Princesses, I love this series. Overall, I think this is an excellent execution, and really captures the "freezing" scene.

However, there are a few tweaks that could be made. First, the hands seem to be on top of the carbonite, instead of in it. If the hands were partially submerged, that would help. Second, I think the carbonite could do with some textures. Finally, as opposed to Aurora keeping the coloring of her hair and skin, it might have been interesting to see her actually encased in the carbonite, Almost like a half carved statue.

All that said, still, a fantastic piece. Keep up the great work, and I hope you continue this series.
The Artist thought this was FAIR
130 out of 131 deviants thought this was fair.