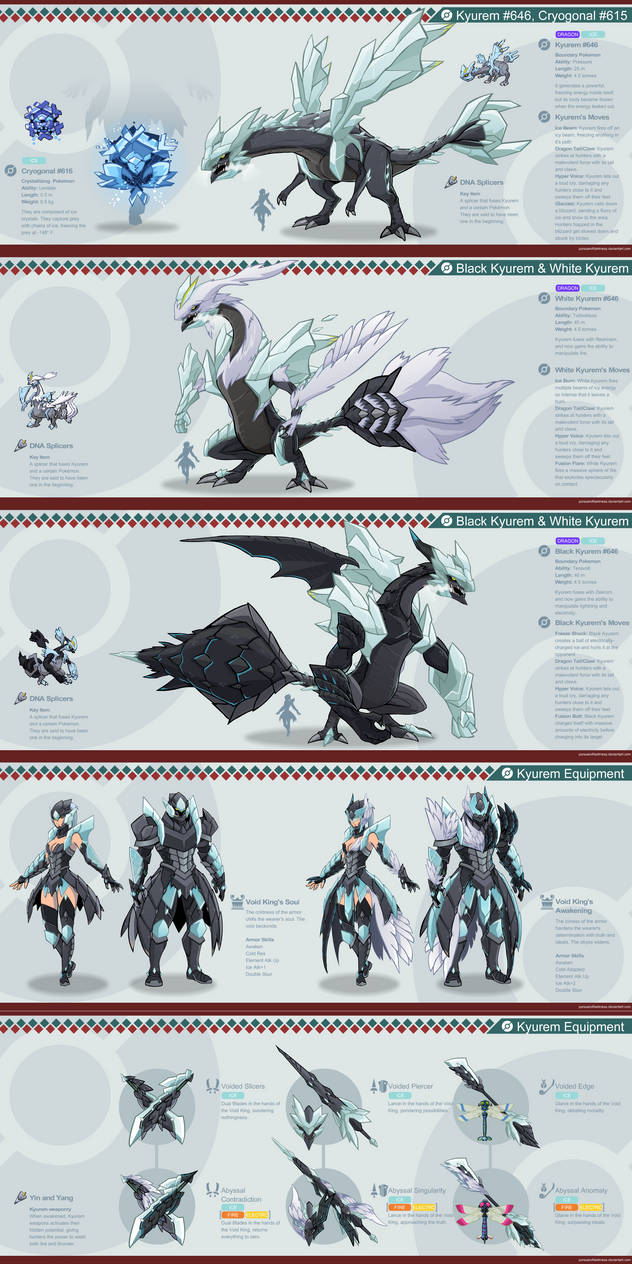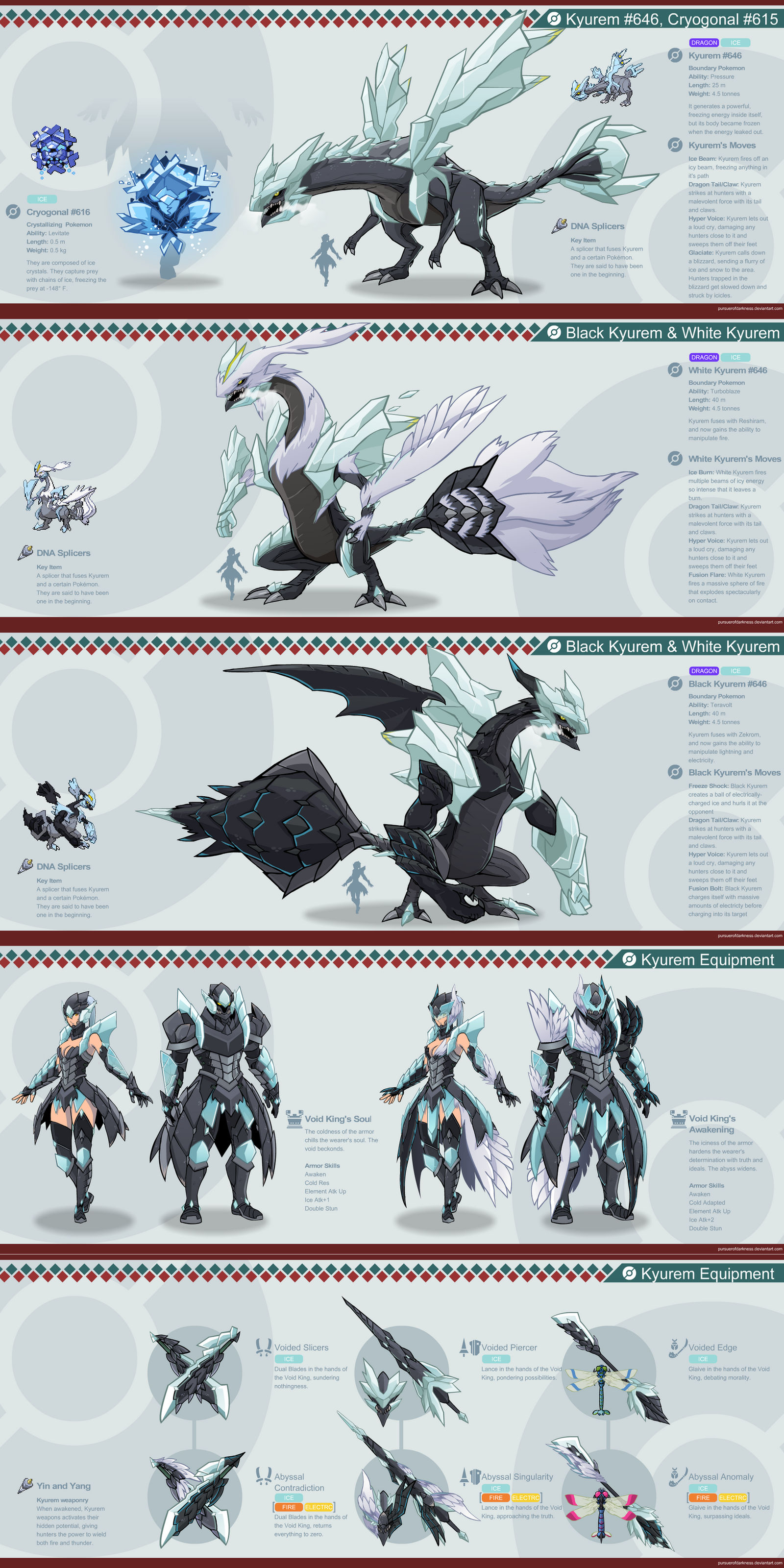 Watch
The Kyurem I'm basing it on is the one in the Pokemon Movie, where it has Cryogonal as minions. Kyurem can be fought in an arena, and multiple Cryogonals will join the fight and will try to stumble and inflict Iceblight on hunters.

Kyurem moves much like Fatalis, but a little crippled. But when it enters rage mode it will assume the form of either Black or White Kyurem. In this form it can use Zekrom and Reshiram's special attacks, Freeze Shock and Ice Burn.

Kyurem weapons are meant to be used with armor sets with the skill Awaken: It will activate an extra element, and depending on the victim's resistance it will receive either fire or electric damage.

And yes, that's Yanma and Yanmega as Kinsects.

Kyurem Sprites belong to dmn666.deviantart.com/art/Blac… and Nintendo.