Help keep my Ark server running <3
www.g-portal.us/donate/85940f7…
and i may allow you to came and play

Do not go and block me for dumb things like not commenting on your art. Same time i don't know what to say and just fav it because i love it so much that i can't think of any words for a comment.

SO STOP GETTING SO BUTT HURT OVER IT. You will not get comments if you block people who fav your stuff. That may comment on other stuff later on



:thumb153603370:
RP'g and me.
If this is the first time reading about me, you should know that I like to RP a lot. And I will post journal entries asking for a RP or TWO. This is an issue for some people because other than it is lots of fun they don't understand how RP'g can be beneficial to someone.
I have learning disabilities and autism. This combination can be very frustrating. I am on DA because I am a creative person. However my disabilities make it hard for me to organize my ideas. RP'g, especially if I can have more than a couple on the go, allows the ideas I have to be channeled in a focused manner. Freeing up more mental energy to work on the other types of art I like to create.
HA to do list:
purpleshadowbooster.deviantart…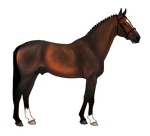 Rest in Peace Hickstead
My creativity mind and imagination are my gift from been DyslexicNote i do drew all kind of stuff but i drew what i am in the mood for drawing
Welcome to my page. Same poeple call Jess or Jessica. Same time call me Purple or Shadow.
I love to talk a lot same time


so if your ears fall off it likely became of me
I am fan of Ian Millar a Canada show jumper who i met at Royal horse show i look up to him

He my hero.
Let see i like Transformers, Halo, Ainmorphs and a lot more. I have a thing for Sci-Fi and fantasy. I have mode my own OCs using my creativity mind and my imagination. I feel like my creativity mind and my imagination came from been Dyslexic and it a gift even if i can't read or spell right.









Skype you have to note me about
My AIM: purplebooster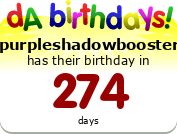 ░████░░████░
░█░░█░░█░░█░
░████░░████░
░█░█░░░█░░░░
░█░░█░░█░░░░
[Put this on your page if you roleplay!]