Hello deviants! I'm a college student majoring in Spanish who loves to do art in her spare time. Some of my interests include cats, art, animation, fashion, books, and writing. I love to draw as well as write both prose and poetry. I adore Looney Tunes and I'm a big fan of Chuck Jones. Unfortunately, I suffer from anxiety and depression, but art helps relieve the suffering somewhat. I tend to be shy, but I love making new friends, so feel free to say hello!

YOU DON'T HAVE TO THANK ME FOR FAVES, WATCHES, OR LLAMAS! Simply return the favor if you wish

I follow just about anyone! Why? Because I don't want to miss out on your totally awesome artwork, duh!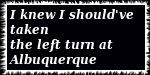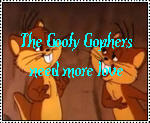 ⊂_ヽ
  \\ Λ_Λ
   \( ಠ_ಠ )o O (I'm Fabulous Catman!)
    > ⌒ヽ
   /   へ\
   /  / \\
   レ ノ   ヽ_つ
  / /
  / /|
 ( (ヽ
 | |、\
 | 丿 \ ⌒)
 | |  ) /
`ノ )  Lノ
(_/
(Copy and paste this if you are fabulous cat person!)
Favourite Visual Artist
I have a lot
Favourite Movies
Aristocats, The Jungle Book, Kiki's Delivery Service, Ponyo, When Marnie Was There, The Little Mermaid, Oliver and Company, Frozen, Tangled
Favourite TV Shows
Tiny Toon Adventures, Looney Tunes, Animaniacs, Pinky and the Brain, Powerpuff Girls, Foster's Home for Imaginary Friends, Wander Over Yonder, Ouran High School Host Club, Black Butler, Lucky Star
Favourite Bands / Musical Artists
Neon Trees, Matchbox 20, Rob Thomas, The Goo Goo Dolls, One Republic, The Script, Bon Jovi, Foster the People, Marina and the Diamonds, Journey, Guns N Roses, Heart, We the Kings
Favourite Books
The Fault In Our Stars, Paper Towns, An Abundance of Katherines, Clarity, Perception, A Series of Unfortunate Events, Harry Potter, Narnia, Vladimir Tod
Favourite Writers
Kim Harrington, Beverly Cleary, Lemony Snickett, Heather Brewer, Edgar Alan Poe, O. Henry, J.K. Rowling, Mindy Kaling, Sir Arthur Conan Doyle
Favourite Games
Animal Crossing
Favourite Gaming Platform
Computer or Nintendo DSi
Tools of the Trade
Typically a pencil
Other Interests
cartoons, animation, animals, fashion, arts and crafts, writing, reading, dancing