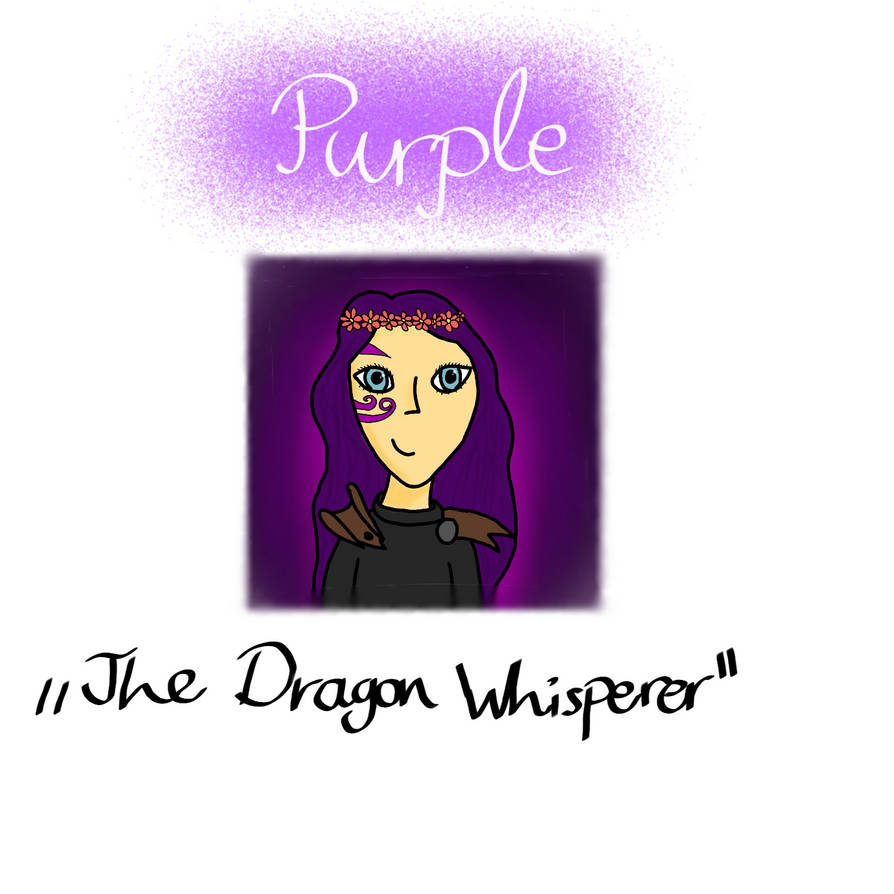 XxXPurpleHolkingXxX, simply known as Purple is my main viking OC. She and I share some similar traits and things in our personality, but she's rather my character than a version of myself.
______
Full name:
XxXPurpleHolkingXxX
Aliases:
Purple, Purp (friends), Purpy (Mid), H (Sárki), Holk (who don't know her sis & some of her resqued dragons), Bestie (Sárki), Sassy Sissy (Holk)
Titles:
Dragon Whisperer
Tribe:
none
Clan:
Holking
Best friends:
Sárki, Mid, Loki, Skywalker, Seaweed, Milly, Holk, her other dragons, the twins
....
Traits:
Purple has non-dyed, purple hair. No one knows why, but she was born with it. Her eyes are light blue, her nose is small. She paints a waterproof warpaint on her face. She is very tail, weights less than the other vikings. She's 165 cm tall. Her legs are long, her feet is small.
Abilities:
Purple is a very intelligent viking. She speaks Norse, English, Hungarian (she has some Hungarian relates) and Dragonese. She had a secret bond with a dragon, her Nadder/Night Fury, Sárki (OC ref sheet coming soon!) since she was a baby, so she speaks Dragonese quite well. She is wise, but always ready to trick anyone with her mischiveous friends Mid and Loki (OC ref sheets coming soon!). She can hold her breath underwater for over ten minutes, which is very strange, but it helped her bond with her Tidal class dragons.
Likes:
going on adventures with Sárki, racing with Mid, defeating dragon hunters with Loki, going swimming with Seaweed (OC ref sheet coming soon!), finding and rescuing dragons, reading, drawing, dancing, dadydreaming, spring, wind and chocolate
Dislikes:
winter, dragon hunters, dragon traps, Speed Stingers, cold weather, stupid people
Favourite...
Color:
purple (what a surprise) and turqoise
Dragons:
Night Terrors, Nadders, Prickleboggers and Seashockers
Food:
any kind of meat, sweets
Island in the archipelangelo:
Mudraker Island, Dragon's Edge, Melody Island, Berserker Island
Weather:
warm and sunny
Accesory:
flower crown
Least favourite...
Color:
yellow
Dragons:
Shivertooths and Speed Stingers
Food:
nano dragons
Island in the archipelangelo:
Auction Island
Weather:
cold and snowy
Accesory:
helmets
.....
Backstory coming soon!
....
Location:
changing. Purple is an explorer, she doesn't either have a tribe or a place to live.
Aligment:
good
Status:
alive
....
More info and ref sheets coming soon!