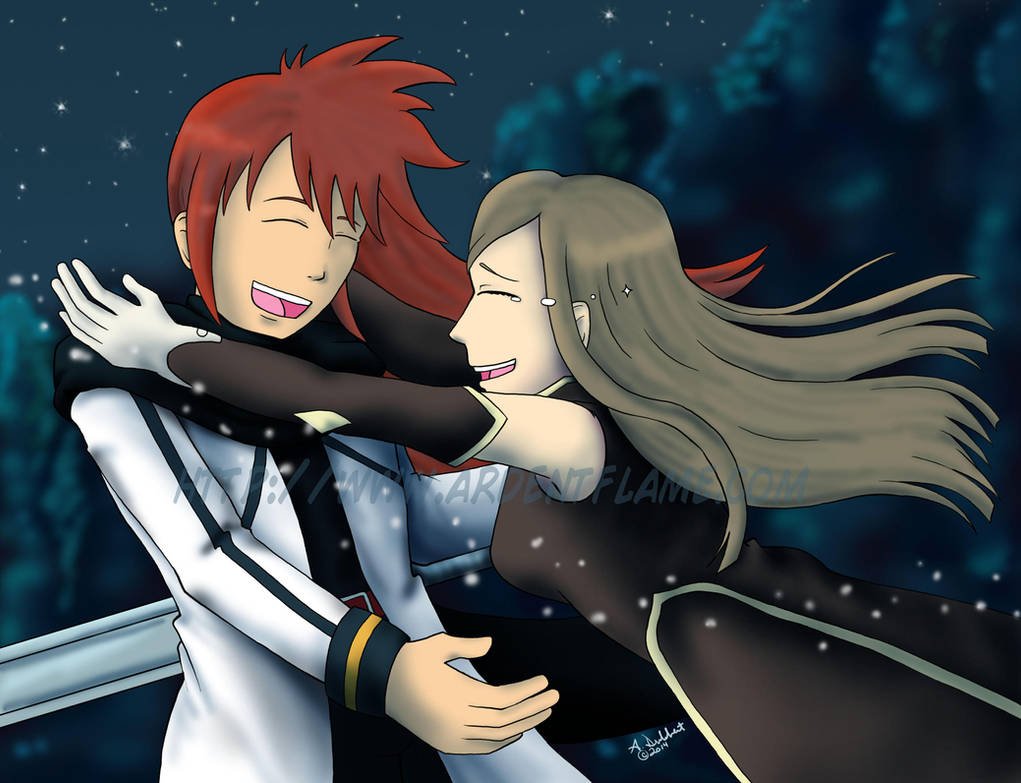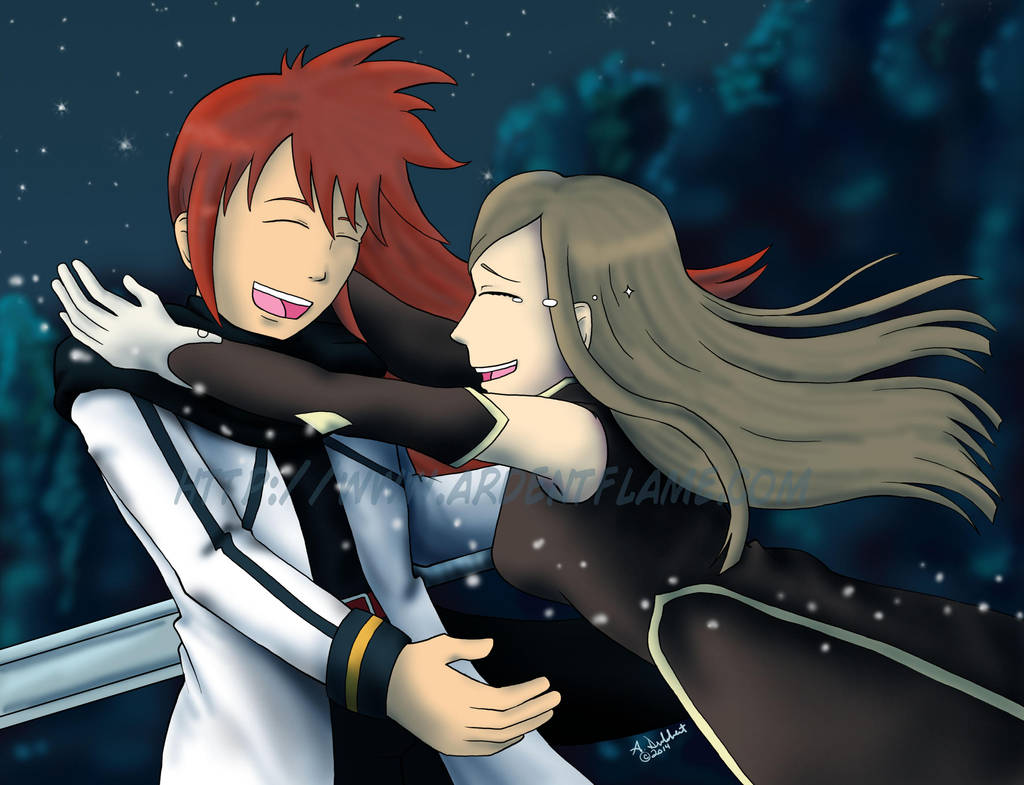 Watch
Both for myself (as I've been telling myself that I would do this piece ever since I finished Tales of the Abyss), and for the Open Arms contest that the

is holding.
*WARNING!!!! SPOILERS FOR TALES OF THE ABYSS AHEAD!!! READ AT YOUR OWN PERIL!!!*
THIS is how the game should have ended!!!! SERIOUSLY!!!!!

Of course, there were hints that everyone rushed over to Luke (or Asch or however you interpret it) for a great big dog pile of hugs, but everything was mostly left to the player's imagination. Ever since I finished the game back in 2008, I've wanted to do a piece like this but I kept chickening out. Thank you to the DeviantArt Risembool Rangers for giving me the kick in the behind to get this one going.

END SPOILERS
Why yes, I had the soundtrack for the game blasting during the inking, coloring and shading stages.

I do believe that night shading is my favorite kind of shading. *throws glitter*
Tales of the Abyss (c) Bandi Namco
Art (c) A. Dubbert
Please do not steal, copy, alter, trace, distribute, or reproduce in any way, shape, or form without distinct permission from me. Thank you.