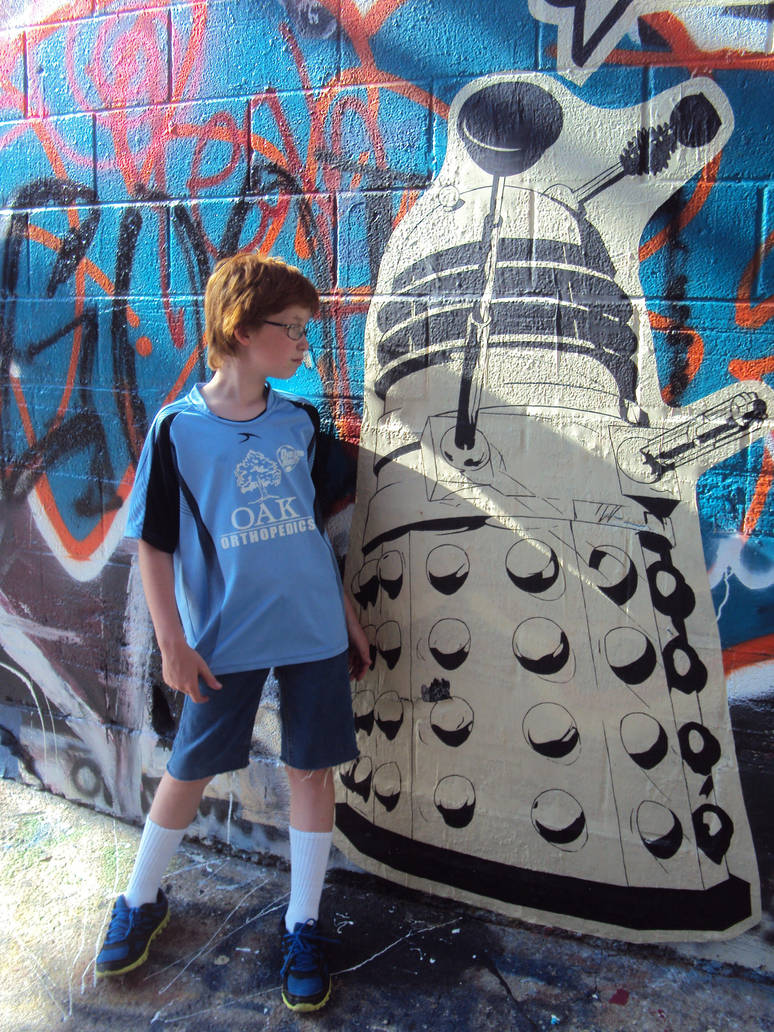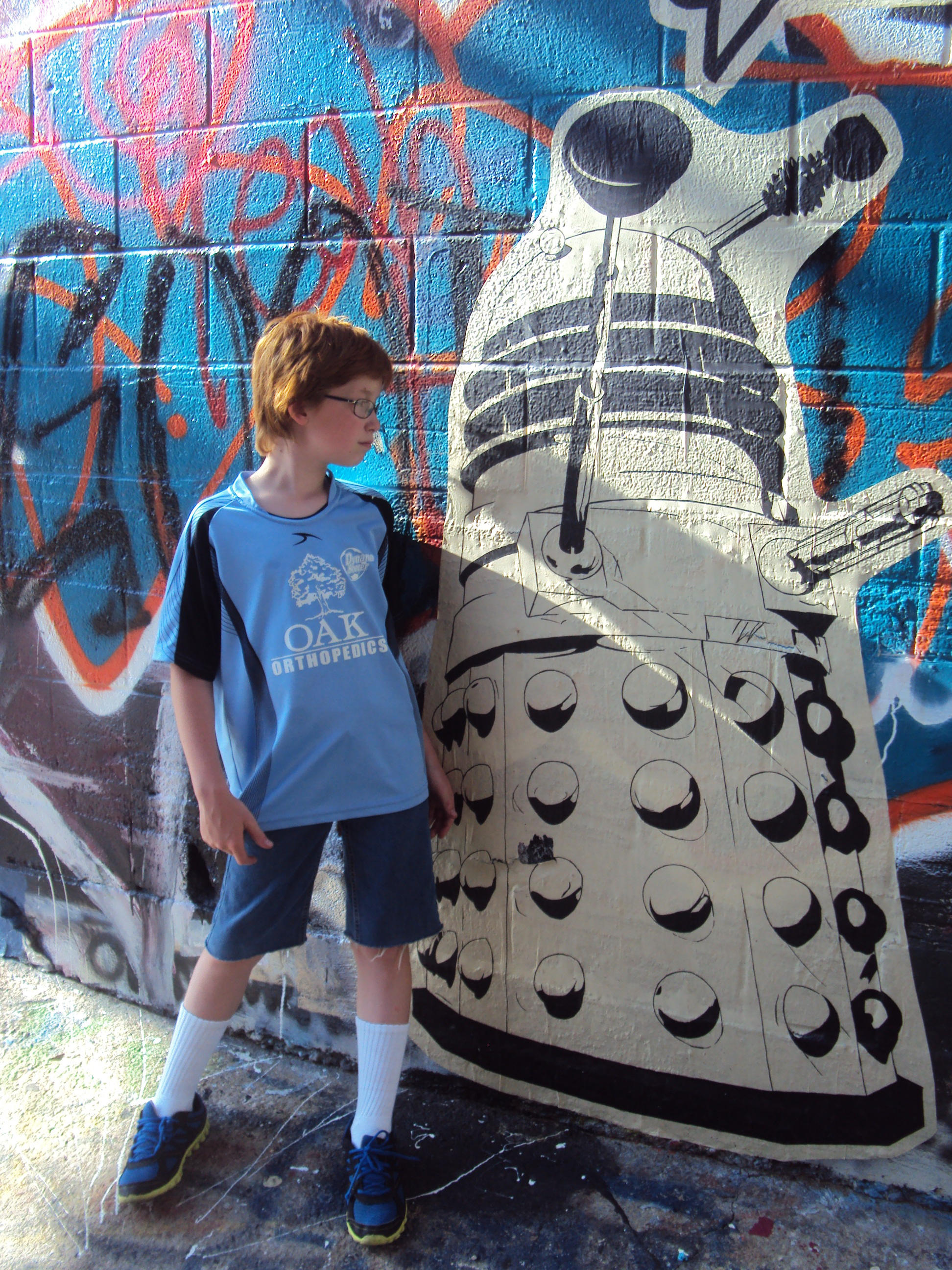 Taken during our recent family vacation. While in Rapid City South Dakota, we found an ally that was quite literally COVERED in artistic graffiti. All sorts of artists had set up little booths all over the ally selling everything from friendship bracelets to prints and musicians were playing all sorts of instruments. We came upon a graffiti TARDIS and then found this Dalek and my honey and I both squeed.
Best shot from the whole trip.


Who's that in the picture?
Reply

That is my oldest son.

Reply


Nice shot! And the graffiti looks great too!
Reply

The graffiti was so awesome. There were places the artists were still working and we could have watched, but my three year old wad on the move.
Reply

Reply

Wow, very awesome shot! One of the cosplay people I watch did a lot of photoshoots there. x3 It looks like a fun and creative place!
Reply

Sweet! The ally definitely has a LOT of personality. Thought it was totally awesome, while the older two kids looked a little nervous.

Reply