*[Raffle, Free Adopt , Event or Bonus, It cannot be sold, just given away/traded. *Admins have no restriction, but if he won characters and myo the others members, the rule will apply*]
♦Any change ownership, comment below, the new owner.
♦Any errors in traits and owners, comment.
♦Please, if you delete character art, please let us know so we can update the of Visual Masterlist.
♦After redesign, let us know too.
---
---
OWNER
|
CloeNightshy
---
OWNER
|
TwinkleStardream
---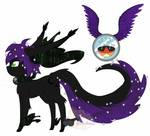 OWNER
|
TwinkleStardream
---
OWNER
|
CloeNightshy
---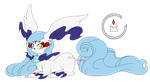 OWNER
|
TwinkleStardream
---
OWNER
|
CrimsonCurce
*
---
OWNER
|
CloeNightshy
---
OWNER
|
CloeNightshy
and
TwinkleStardream
---
OWNER
|
CloeNightshy
and
TwinkleStardream
---
OWNER
|
TwinkleStardream
---
OWNER
|
TwinkleStardream
---
OWNER
|
TwinkleStardream
---
OWNER
|
TwinkleStardream
---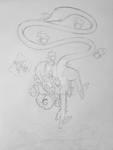 OWNER
|
TwinkleStardream
---
OWNER
|
TwinkleStardream
---
OWNER
|
CloeNightshy
and
TwinkleStardream
---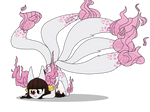 OWNER
|
TwinkleStardream
---
OWNER
|
CloeNightshy
---
OWNER
|
TwinkleStardream