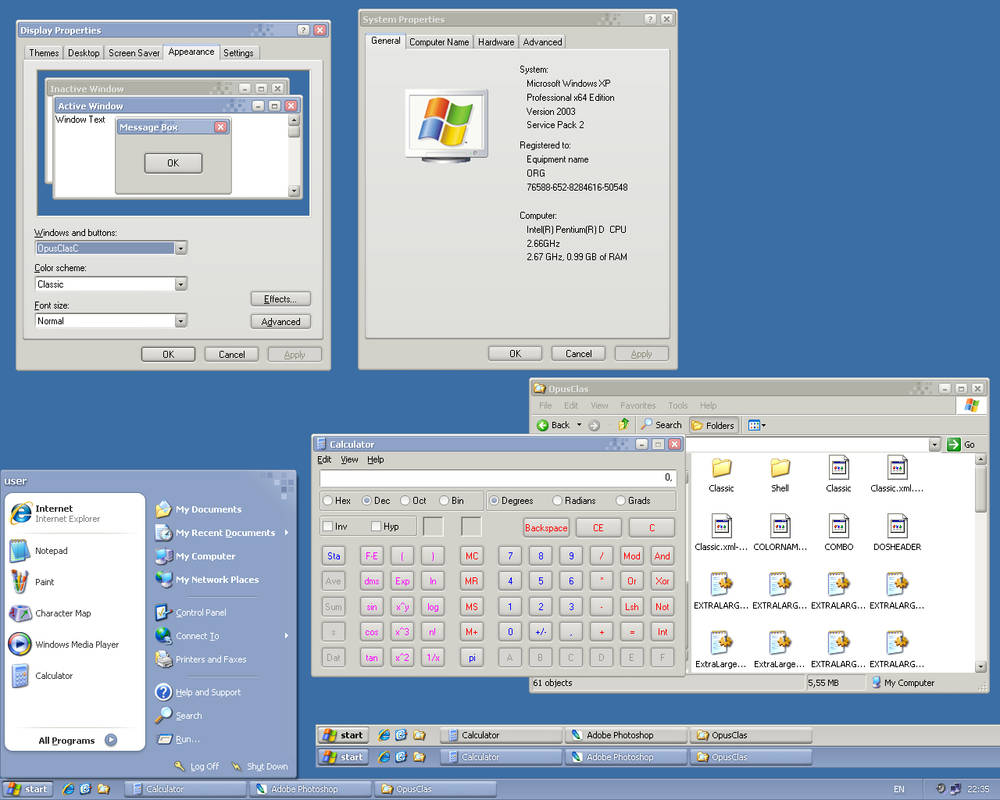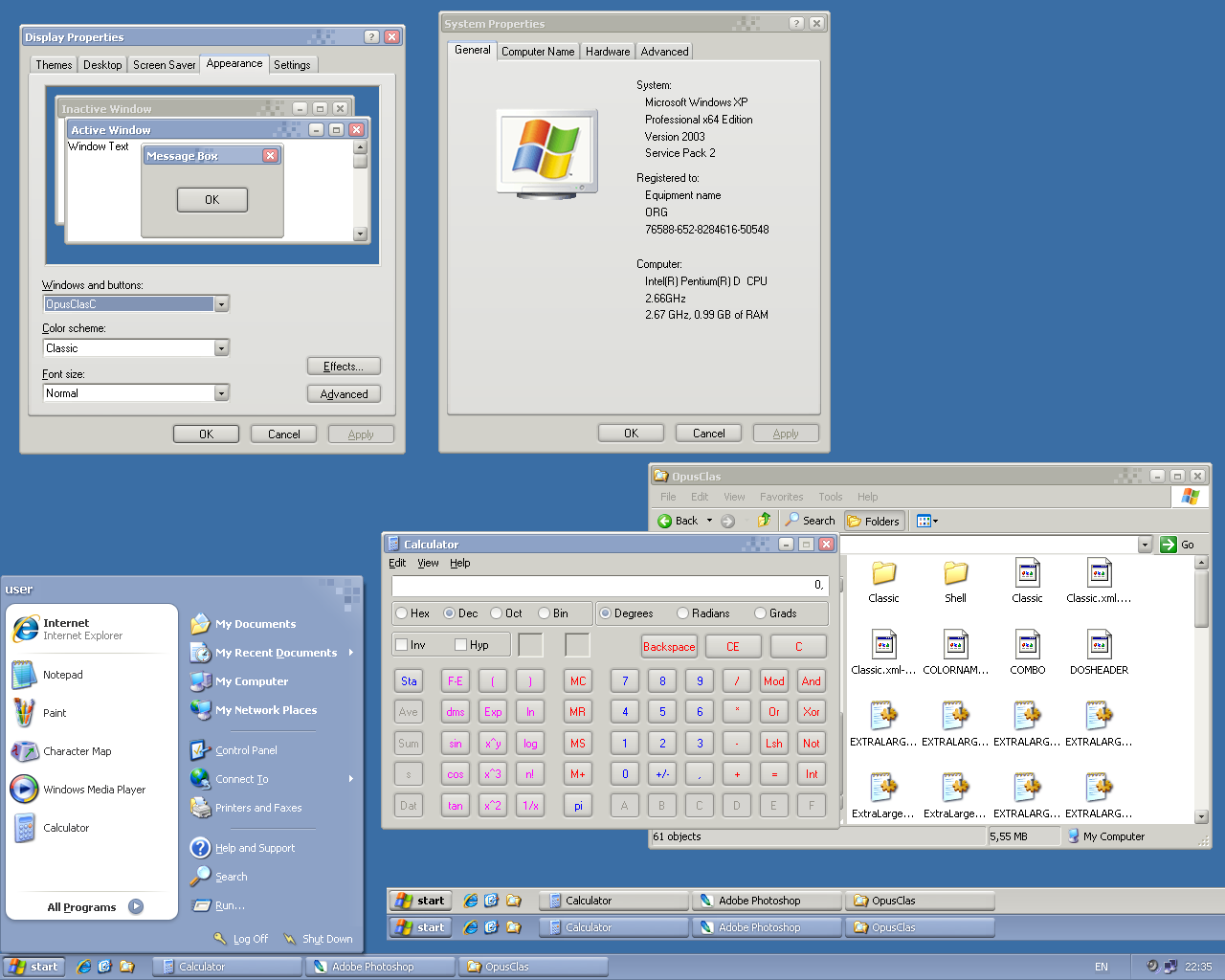 Watch
OpusClassic theme for Windows XP.

Based on b0se's "Codename: Opus".

It has VERY many fixes and improvements. Almost every single element has been reviewed and improved.

Much more classic!

Last Update: v1.3 - 28/11/2018
- MDI window close button fix
- A small scrollbar fix. If you didn't notice it, you're on the right way


v1.2 - 03/11/2018
- Beveled Tab Controls!
- Beveled ComboBoxes.
Some controls like Edit can't be beveled because of limitation of Windows Themes, maybe. But imagine in your mind that they are beveled too.

v1.1 - 31/10/2018
Fixes:
- Group box text color
- Balloon close button
- Toolbar button width
- ListView header upper border

v1.0 - 26/10/2018
Initial release.