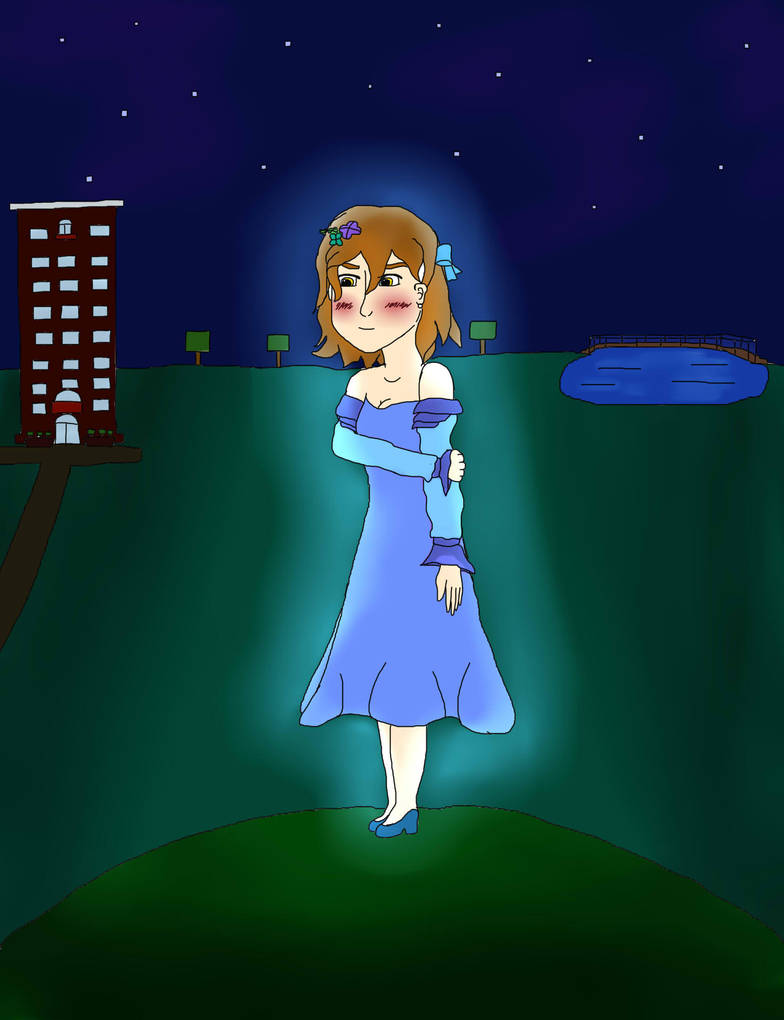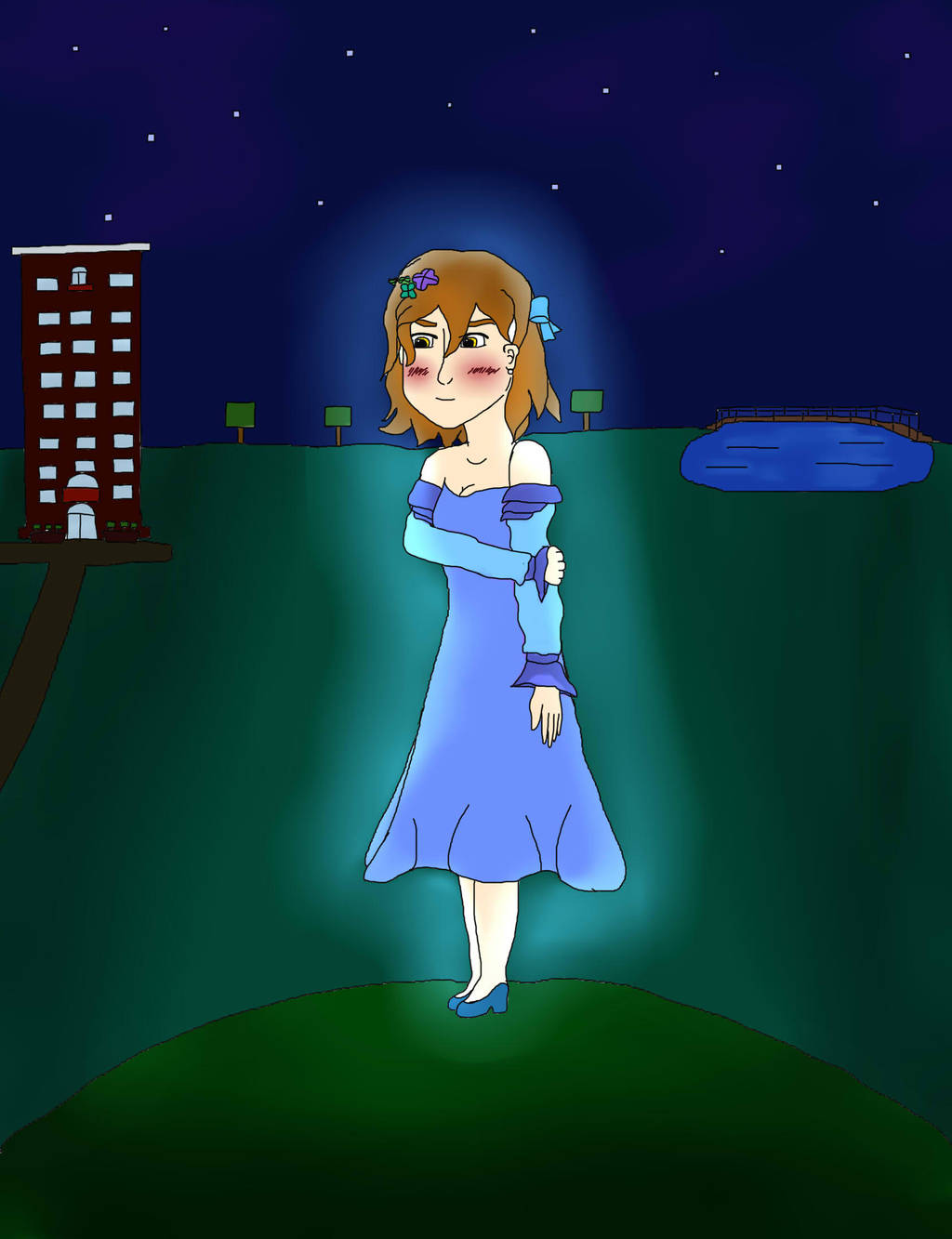 Watch
Day 5 for the 7 Day Color Challenge by
Picolo-kun
.
This was definitely a difficult picture to come up with, but I thought that I should draw Lucy in the party dress I made for her. I had to make a few tweaks to fit the theme of blue, but it is still the same dress. I really do like how the color came out in this one. I will give anyone who knows this scene one guess as to where she is

I hope you guys like it.


Really pretty. That's a very pretty dress for Lucy, a very nice design. Very nice ribbon and flowers in her hair too.
Nice background of Niceland as well.
Reply

Beautiful

Reply
That's quite good.
Okayy...I'll take a guess. She's in Niceland, right? With the building and square-shaped walls and stuff.
Reply