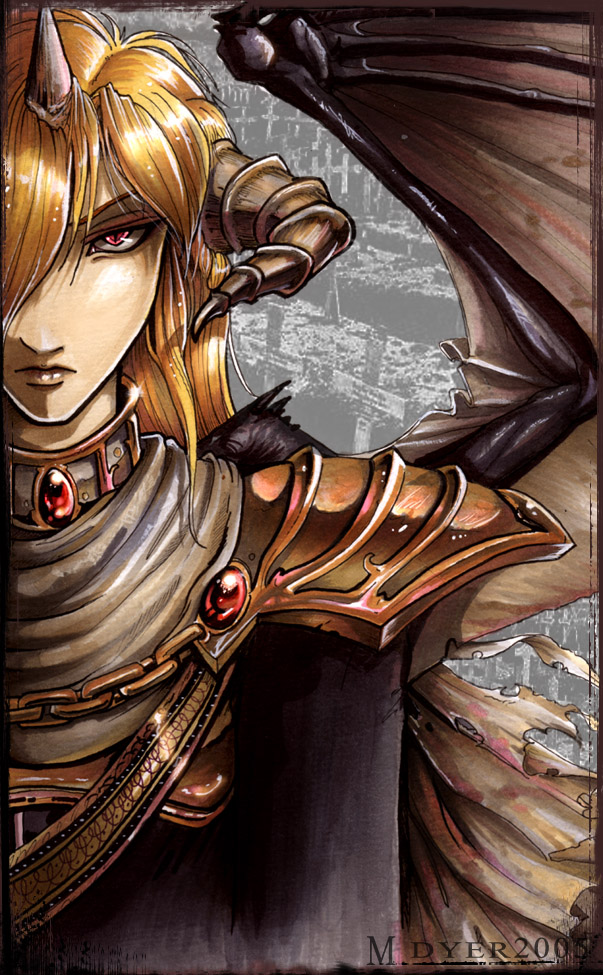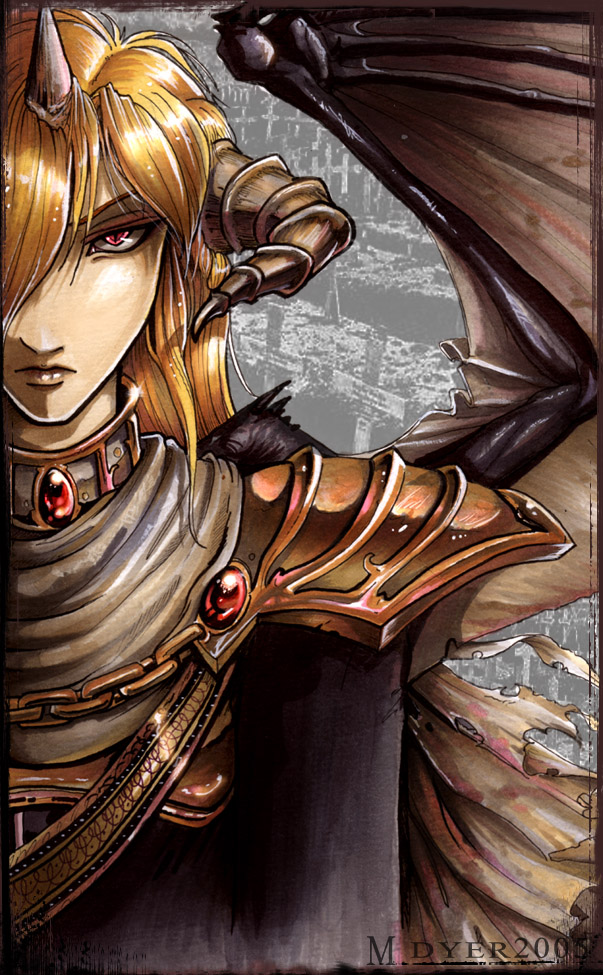 Watch
One more AU page illustration out of the way.
I spent longer on this one just because... >_>; I have a bias. I love Hamel. Anywho, this is his alternate universe design thingy so it is NOT CORRECT and he doesn't really look like that. (I wouldn't want it ever changed anyway because I love his original design XD)
Still have a few more to do, let's see how many things I can work on at once.
and yes, it is supposed to match Sizer so if they look the same that's why

____________________
Deleter Sketch Paper (thankyou ~
vampirehosad
for the gift

)
Copic Markers
Dr. PH Martin White ink (highlights)
Adobe Photoshop 6.0 (background , border and cropping)
two days
_____________________
Hamel belongs to Watanabe Michiaki
The Violinist of Hameln
The owner of this deviation has disabled comments.