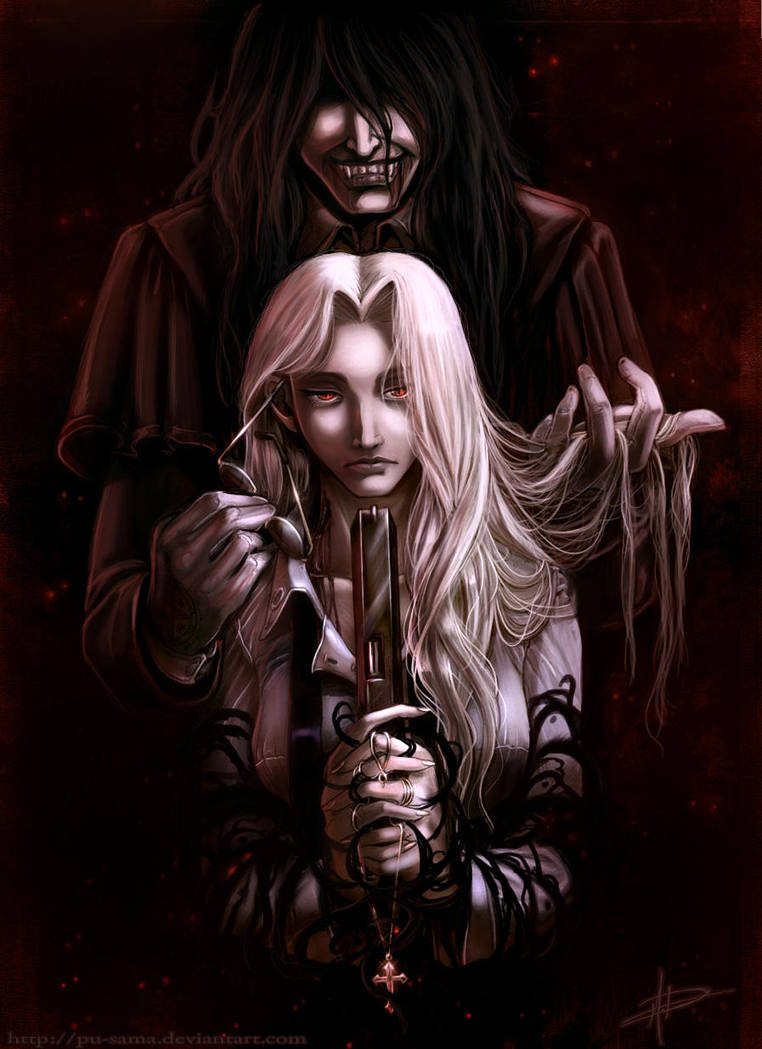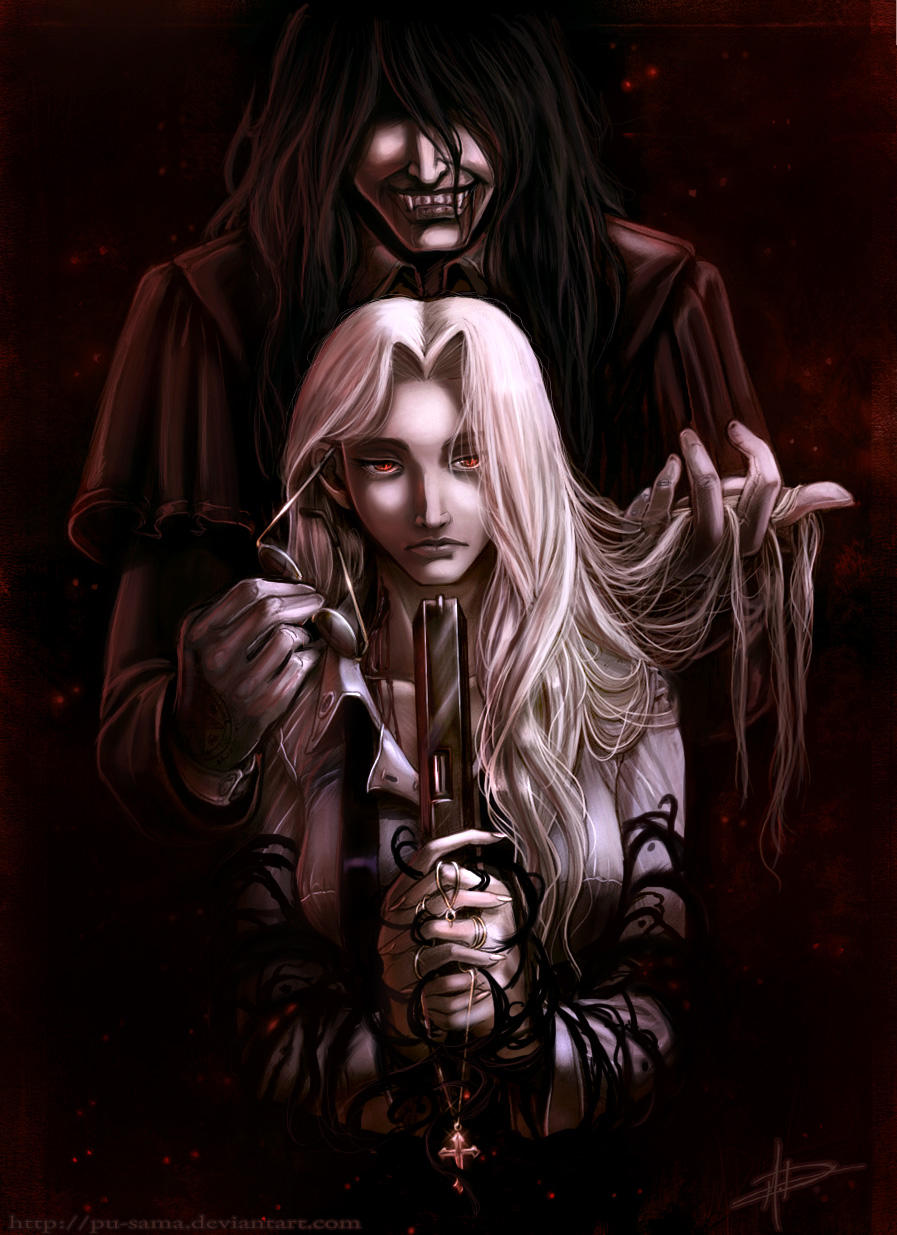 Watch
Alucard and Integral Wingates Hellsing from
Hellsing.
/Ballpoint Pens/India Ink/Open Canvas/Photoshop/
-----
August 20th 2009:
Image replaced with new, retouched one. I wish I could have fixed more than I did, but I only opened this one because I a: still like the image and b: wanted a break from the meticulous background I was working on with another piece.
I'm sorry if you do not like the edit, but you are more than free to save the original if you like it better. Do remember that these edits are for my own personal taste and, also, because I think it's a fun practice.
If you prefer, the old one is here:
[link]
side by side comparison for integra:
[link]